What follows is a fifty minute video of Phil Robertson preaching in Pennsylvania in 2010. If you can stand it, I encourage you to watch it. He goes on a rant around the seventeen minute mark. (I have downloaded the video in case it disappears)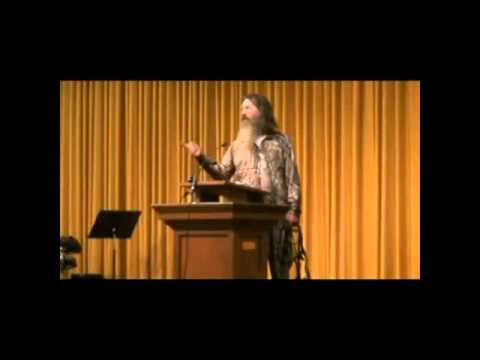 Here is a  quote from Robertson's sermon posted by Crooks and Liars:
"Women with women. Men with men. They committed indecent acts with one another. And they received in themselves the due penalty for their perversion. They're full of murder, envy, strife, hatred. They are insolent, arrogant, god haters, they are heartless, they are faithless, they are senseless, they are ruthless, they invent ways of doing evil!

"That's what you have 235 years, roughly, after your forefathers founded the country. So what are you going to do, Pennsylvania? Just run with them? You're going to die. Don't forget that."
Just remember, nine to twelve million Americans watch Duck Dynasty every week. Robertson speaks for them and I suspect there are millions more who don't watch Duck Dynasty but who think just like Robertson does. I am starting to question whether humans really have "evolved."
Again, I hope Robertson keeps quacking. I think it is time for Americans to really hear and read what Evangelicals believe. They are their own worst enemy.