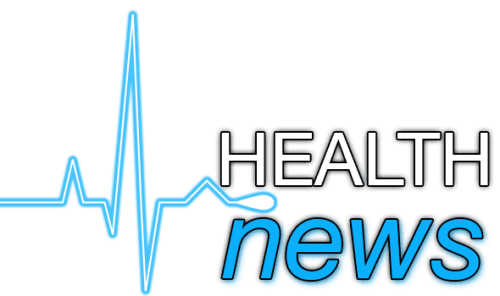 A number of readers have inquired about my health so I thought I would take a few moments to share with you how things are t-o-d-a-y. I am hesitant to write anything since there are still some tests that need to be run, but I don't want to keep my friends (and enemies) in the dark.
When I stopped blogging 4 months ago, I said "that's it." My health is such that it is very hard on me to write. But, I learned that my health didn't get any better after I stopped blogging. Mentally and emotionally things got worse.
Since I am pretty much home bound, this blog allows me to connect with people who I consider friends. This is very important to me. Just today, I received a Christmas card from one of my Canadian friends, Carmen. We have never met, likely will never meet, yet I consider her a friend. More than a few times, her cheerful emails and letters have encouraged me. My life would be much poorer without the internet friendships I have made over the past 8 years.
I remain passionate about life and writing allows me to express that passion. I thought I could just turn it off and move on, but I found out I couldn't. So, I plan to continue blogging until I d-i-e. Which, brings me to the health update.
About six months ago, I started having wild fluctuations in body temperature, similar to the hot flashes women have. One moment I am cold and wearing a beanie and the next moment I need to turn the fan on. This happens numerous times a day.
Over the past ten weeks I have lost 35 pounds, and no I am not on a diet. I have lost my appetite and my stomach often feels full. Simply put, I don't feel like eating. And believe me, developing the svelte body I now have has required a good bit of eating. My weight is the lowest it has been in over a decade.
I have blood work done 4-6 times a year. Over the past 3 years, my SED rate has been slowly increasing.  15 is the norm and it reached 35 two months ago. Well, last week I had blood work done and the SED rate had jumped from 35 to 67. This rate increase can mean many things, from infection to inflammation to cancer.
During this time, I am also dealing with an unexplained problem with my left foot. 4 months ago, all of a sudden, my foot started swelling and turned yellow and red. I also had sustained spikes in body temperature. Infection right?  Blood tests were normal. The first doctor said I had cellulitus, the next doctor said I had phlebitis. The foot doctor said I have a ganglion cyst in my foot.
The discoloration went away, but the foot continues to swell if I don't keep it elevated. Compared to the pervasive, unrelenting pain I have to deal with, the pain from the foot is barely noticeable. My family doctor ordered an ultrasound of my foot. I went in for the ultrasound  and they tested my left leg instead. I tried to tell them they were doing the wrong test but they assured me…doctor's order. I have been unable to pin down whether it was the doctor or the lab that made the error, but in the process of doing the ultrasound on my leg they found an enlarged lymph node in my groin.
Taking all of these factors together, my primary doctor ordered a CT scan of my chest, abdomen, and groin. This test was done on Monday and was, in itself, a comedy of errors. Due to an ER emergency I had to wait 50 minutes for my scan. Then the tech had problems getting an IV started and it took 2 people 15 minutes to put my IV in. I have thick skin, deep veins. As any nurse or phlebotomist will tell you, redheads are a pain in the ass to stick.  Once the IV was in it was time to start the contrast. Technical error again. The contrast diffuser wasn't working. 15 minutes later the problem was located, a disconnected cable on the back of the computer.
Finally, I had the CT scan. The scan itself only took a few minutes, one quick scan, one slow scan, one slow scan with contrast. Here's the results:
MEDIASTINUM: No significant paracardiac effusion. No enlarged mediastinal or hilar lymph nodes are seen. Mild dilatation of the ascending thoracic aorta to 4.1 cm.
LUNGS: No focal lung opacities or pleural effusions. Calcified granuloma in the left upper lobe.
LIVER: Mild fatty infiltration with no focal lesions identified.
GALLBLADDER AND BILIARY SYSTEM: The gallbladder lumen is replaced by high attenuation, which may reflect numerous gallstones or high density sludge.
SPLEEN: No significant abnormality.
PANCREAS: There is a small hypodense lesion in the uncinate process of the pancreas, measuring approximately 7 x 5 mm axially (image 71 ) and 12 mm craniocaudally (coronal image 55). There is no pancreatic duct dilatation. There are mildly prominent peripancreatic lymph nodes measuring 11 and 8 mm in short axis (axial images 64 and 65).
ADRENAL GLANDS: No significant abnormality. KIDNEYS: No significant abnormality.
BOWEL AND MESENTERY: No focal bowel wall thickening or dilatation. Normal appendix. Sigmoid diverticula with no evidence of acute diverticulitis.
URINARY BLADDER: No significant abnormality.
OTHER PELVIC STRUCTURES: No significant abnormality.
BONES AND SOFT TISSUES: 4 cm intramuscular lipoma is seen in the left lateral abdominal musculature (axial image 58). Sclerotic focus in the anterior column of the left acetabulum may represent a benign bone island in isolation. Degenerative changes affect the thoracolumbar spine.
OTHER: Minimal atherosclerotic calcifications affect the abdominal aorta and branch vessels.
IMPRESSION: 1. Small lesion in the pancreatic head. While this may represent fatty infiltration, neoplasm cannot be excluded. Followup contrast-enhanced MRI is recommended. 2. Prominent peripancreatic lymph nodes. 3. Abnormal high attenuation in the lumen of the gallbladder may reflect numerous gallstones or high-density sludge. Right upper quadrant ultrasound is recommended for further evaluation. 4. Other findings as above. Professional Interpretations by FW RADIOLOGY
I texted my primary care doctor today and he plans to call me tomorrow morning. Here's what he texted me:
At children's christmas program. Can't call. Abnormal pancreas. May need ERCP instead of MRI. But could do MRI first. Concerning but sometimes turns out benign cyst. Will call you in AM.
That's it for now. When I know more, I will let you all know.  These problems are new problems, above and beyond the other health problems I have. I remain stoic, as always. It is what it is and we live until we die. I know some want to cheer me on but I am OK. Long ago, I realized that health problems are my lot in life. I embrace them and try to manage the best I can. Right now I am focused on what's ahead and having enough appetite to eat all those awesome cookies Polly makes for me. That and looking forward to an awesome Sunday Christmas gathering with my kids and grandkids.
Note
If you are unfamiliar with what an ERCP is, here's the Wikipedia page. Another option may be an EUS.