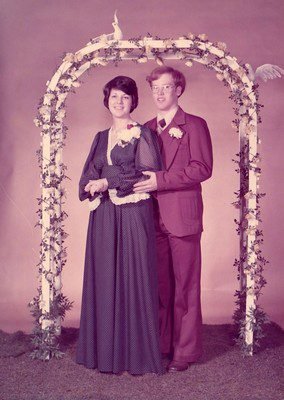 Rant ahead. Raw feelings revealed that might offend others. You have been warned!
I am quite open about my health and my battle with depression, chronic illness and pain. As most readers know, I recently had an endoscopic ultrasound to see if I had pancreatic cancer. I didn't, which is good news, but the one thing that has irritated me through this whole process is the assumptions that people make about my lifestyle. If I would only do _______________, then all would be well, or so these I'm-not-a-doctor-but-I-stayed-at-the-Holiday-Inn people think.
Let me state the obvious: I am obese. I've been overweight for 30 years. Thanks to recent health problems, I have lost 35 pounds. I weigh less than I did at any time in the past decade. I do not feel one bit better for having lost the weight. My feet are still invisible and I can assure you that losing weight does not make your penis longer.
Are you laughing? A pastor told me years ago that he read you gain an inch in penis length for every 30 pounds you lose. According to this dimwit's advice, if I got down to my BMI chart weight, I would gain six inches. That would certainly be porn-worthy.
Ten or so years ago, I saw an orthopedic doctor about a problem I was having with my left knee. After taking less than two minutes to talk to me about my knee pain, he pronounced that I needed to lose weight. Duh, like I don't know that? But here's the thing about my knees. I have a torn meniscus in each knee. I have had these tears since 1981. A doctor wanted to do surgery 30 years ago, but I decided to cut back on the amount of basketball I was playing instead. When I injured my knees, I was quite fit. I played basketball three times a week in the winter and spring and played softball several times a week in the summer.  My weight had NOTHING to do with my knee problem, but all the orthopedic doctor saw was an overweight man and he judged me without knowing the first thing about me. (My first sports related knee injury happened in 1973 when I was 16 years old.)
I am 57-year-old, fat man. Thanks to Fibromyalgia and a host of other problems not related to my weight, I can no longer physically do many of the things I used to do. (I must use a cane or wheelchair to get around.)  People who haven't walked one step in my shoes or lived one day with the pain I have are quick to offer unsolicited advice about everything from exercise to diet to the latest, greatest alternative medicine. These advice givers take a bare amount of information about me, make some assumptions, and conclude I need to do ______________.
My cancer scare has encouraged people to give me advice about how and what to eat. Everyone has a diet for me, sure to fix what ails me. But, here's what's wrong with their advice: they don't know how or I what I eat to start with. If they did, they would refrain from giving me unsolicited advice I do not need.
What's the underlying assumption here? If you are overweight, fat, obese, plump, a tall person in a short body, or whatever term is used to describe your largesse, the assumption is you don't eat right. Over the past few weeks, more than a few people have told me I need to change my diet. Eat this, don't eat that. Eat less of this, more of that.
Here's the thing, my eating habits, 95% of the time are fine. I eat lots of veggies and have a varied diet. Most of time, I don't overeat. I will consume eat a candy bar from time to time, along with a donut here and there, but I don't drink pop. If we buy cereal, I will eat it and if we don't I won't. Most of my meat-eating is fish and chicken. Simply put, my diet is not the problem.
I am never going to be a vegan, vegetarian, or a raw food eater. It ain't gonna happen. If that's how you eat, fine, but I have no desire to eat as you do. I try to eat responsibly and healthily, but I have no desire to obsess about food and turn it into a religion. I read labels, count calories and carbs, and try to have a lot of fiber in my diet. I don't need any more information about food and diet. I know all I need to know.
Here's the real problem I have with those who preach the change your diet gospel to me. They take what works for them and they assume it will work for everyone. They practice bad science when they equate the health problems I have with diet. I know of no study that equates a bad diet with Fibromyalgia. I have MS-like neurological problems. I know of no study that equates a bad diet with Multiple Sclerosis.
Yes, I have high blood pressure, but even here, is my high blood pressure caused by my weight or diet? I doubt it. I took the time a few years ago to research my medical records all the way back to when I was six years old. I found an interesting thing; my blood pressure was marginally high way back when I was a teenager. I have an aunt on my Mom's side, along with several other relatives, who have high blood pressure. But, here's what's interesting: none of them is overweight.
I have one health problem that is directly related to my weight and diet and that is diabetes. When people hear that a person is diabetic, they assume the person is on insulin. I am not on insulin. I take a small amount of medicine each day. My blood glucose levels are under control and my A1C level is on the high side of normal.
Let me sum up this post. Yes, I am fat but there is little I can do about it. I try to eat well and I don't, most of the time, over feed. I'd love to run, play ball, and exercise, but I can't. Those who have the kind of problems I do know this, and they, too, have had to deal with the judgements and comments of the exercise police. I do what I can. I am not a lazy person; if anything, I tend to overdo.
I know this is hard for the physically fit to understand. Through the lens of their personal experience, they judge fat people, concluding they are lazy and indulgent. This may be the case for some fat people, but I know one obese Hungarian for whom that is not the case.
Here's what I want from family and friends. I want love and support. I don't need fat shaming or subtle condemnation. I don't need diet books, diet articles, or personal opinions about my eating habits and diet. I know all I need to know about food, diet, Fibromyalgia, chronic illness, and chronic pain. A lack of knowledge is not my problem.
Why is that people take it upon themselves to offer unsolicited advice about diet and food? The same goes for medical advice from people who have no medical training and don't know the intricacies of my health problems. I have a good primary care doctor. I know how to read and I know how to properly and sufficiently investigate the various health problems that afflict me. Again, I am well cared for and educated.
I have a great marriage — 37 years to a wonderful woman. Not everyone has a marriage like Polly and I have. I have friends who have challenging marriages. I also have friends and family who have had their marriages end in divorce. Imagine me writing them and telling them, based on my own marriage, how to have a successful marriage. Imagine me writing my divorced friends and telling them how they could have avoided a divorce if they had just read and practiced Bruce and Polly's 27 steps to a Long Marriage©. Offensive, yes? Why then is unsolicited advice about diet and eating habits any different?
Yes, I could stand to lose some weight. Yes, I could ALWAYS eat less of this and more of that. Yes, I could always make improvements in my diet. I am quite good at self-judgment and I know the difference between lazy and can't. What I want from my family and friends is love and support, not unsolicited advice and judgment. When I want or need the advice of others, I will be sure to ask for it.
Now, let me get the ice cream out, put  six scoops of rocky road in a bowl and cover it with hot fudge, whipped marshmallow, pineapple, nuts, and a cherry on top. Oh wait, there is no ice cream in the freezer. Damn! I need to get Polly to bring home some healthy ice cream.
Note
Here's my listing in Conservapedia's wiki on Atheism and Obesity

040816