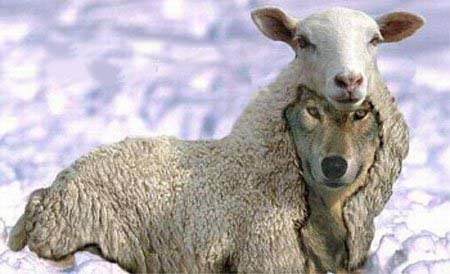 As my fame continues to spread across the internet, people who used to know me are finding out that I am no longer a pastor, a Christian, a believer in God, etc.  I suppose this is how it must be. If I am going to write publicly, use my real name, and talk about my life as a minister, I am going to be "found out."
I know I am responsible for this. I choose to write what I write. I choose to be honest and direct. I choose to recount my past and present life as I understand it (and I say this because I realize others may see my life and the past differently).
I could have chosen to write anonymously. I could have made this blog (and the previous iterations of it) private. But, that's not me. I have always been direct and open.  Rarely have I heard someone say about me "I don't know what you mean." In my younger years, directness and openness were better described as blunt and abusive. As a minister-in-training, I was taught to speak the truth without regard to the feelings of others.
This way of speaking my mind has served me well over the years, but it also has provided me many opportunities to apologize for the times when silence would have been the better course of action. I continue to be schooled in the fine art of shutting up, whether with the words I speak or the words I write.
Just recently, I had the opportunity to apologize to a former church member for running her family out of the church because she wore pants. Her husband asked me if I thought his wife wearing pants was a sin. In no uncertain terms I said YES! In every way this couple were fine church members, dedicated followers of Jesus. The husband drove one of our church buses. Yet, because I thought women wearing pants was a sin, the church lost a good family. How much better would things have turned out if I had said, Well that's between you and God. But I couldn't do so. I was God's man and directness was the only way to speak God's truth.
These days, I suspect my openness and directness threatens some people, especially those who have had an intimate relationship with me in the past. They would rather I leave things alone. They would rather I leave the past buried in the past. No need to talk about old times best forgotten. One former pastor friend told me that I shouldn't talk about the past and my defection from the faith lest I cause others to lose their faith.
I can't do that. While I don't want to be a person who lives in the past, I realize that understanding the past is essential to my well-being in the future. If I learn nothing from the past, there can be no growth in my life in the present.  The key is not to be shackled by the past. I must learn from it, embrace it, but I must not allow the past to keep me from moving forward in my life.
It seems my "outing" is working its way down my résumé and list of family and friends. I told my wife the other day that I thought most everyone now knows about my apostasy from the Christian faith. Well, maybe my first grade teacher doesn't know.
In First Corinthians 5, the Apostle Paul writes about it being commonly reported that there was incest going on in First Baptist Church of Corinth. Based on these common reports, Paul made a judgment about what was going on in the church. So it is with me. It is now commonly reported that Bruce Gerencser has apostatized. Sermons are even preached about me. (here, here, and here)
As many of you know. I co-pastored the Community Baptist Church in Elmendorf, Texas. I was excommunicated from the Church in 1994. Several years ago, a member of the church stumbled upon my deconversion story at John Loftus's blog, Debunking Christianity.   Here's the comment left by her:
So the wolf has finally taken off his sheep's clothes. Took a while.
When the Church officials excommunicated me in 1994, they declared that I was a publican and a heathen. The Bible says in Matthew 18:
Moreover if thy brother shall trespass against thee, go and tell him his fault between thee and him alone: if he shall hear thee, thou hast gained thy brother.

But if he will not hear thee, then take with thee one or two more, that in the mouth of two or three witnesses every word may be established.

And if he shall neglect to hear them, tell it unto the church: but if he neglect to hear the church, let him be unto thee as an heathen man and a publican.

Verily I say unto you, Whatsoever ye shall bind on earth shall be bound in heaven: and whatsoever ye shall loose on earth shall be loosed in heaven.  Again I say unto you, That if two of you shall agree on earth as touching any thing that they shall ask, it shall be done for them of my Father which is in heaven. For where two or three are gathered together in my name, there am I in the midst of them.
My apostasy makes perfect sense to the people in San Antonio. It is simply the full manifestation of what they declared I was in 1994, a publican and a heathen. I was a wolf in sheep's clothing (John 10:12 and Matthew 7:15) , a satanic angel of light (2 Corinthians 11:13-15) , a false prophet (2 Peter 2).
But what does this say about them? They were certain it was the will of God for me to be their pastor. Evidently, they were not as discerning as they should have been. This lack of discernment  has been a common problem for them. Prior to my excommunication, they had excommunicated 2 other pastors, and countless Church members.
I was not excommunicated for anything one might consider grounds for being booted out of a church. No stealing of church funds or screwing the church secretary. No trying to foment a church split (although I could have). No deep, dark, secret sins. No, my transgression was that I butted heads with the man who started the church. He was bull-headed, arrogant, opinionated, and temperamental and so was I. Like two little children, we both wanted our own way. Eventually, I decided I no longer wanted to play and I was excommunicated for my refusal to play.
In a church service akin to a scene from a Catholic Inquisition, I was in absentia found guilty and excommunicated, not only from Community Baptist Church, but from Christianity altogether. For a few years, I tried to resolve the conflict between me and the other pastor (Pat Horner). He rebuffed every attempt at reconciliation. I saw the conflict as a personal matter. He saw it as a matter between me and the Church and God. (Horner is no longer the pastor; Kyle White is.) In the eyes of Community Baptist Church, I am, and will always remain, a publican and a heathen. Unless I return on hands and knees to the church and repent of my sins, there is no salvation for me.
Well, that's not going happen. I am having too much fun enjoying my life as a publican and heathen.
060416