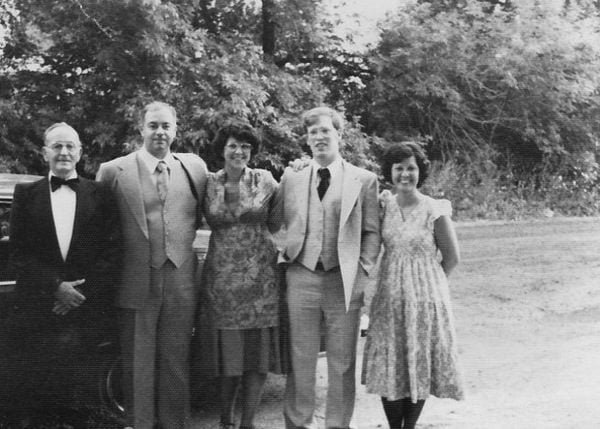 When I write posts like Leaving the Ministry: Dealing with Guilt and Regret, I am always concerned that someone might conclude that I was unhappy while I was in the ministry or that felt I was trapped in a job I didn't want to be in.  Neither of these conclusions would be an accurate assessment of the twenty-five years I spent in the ministry.
I was fifteen years old when I went forward at Trinity Baptist Church, Findlay, Ohio and informed the church that I thought God was calling me to the ministry. A few weeks before, I had made a public profession of faith and was baptized.  I had no doubts about God's call on my life. In fact, my desire to be a preacher went all the way back to when I was a five-year old boy in San Diego, California. My mother asked me what I wanted to be when I grew up. I told her I wanted to be a preacher. Not a baseball player, not a trash truck driver, or fireman. I wanted to be a preacher. Unlike many people, I never wondered about what I wanted to do with my life. God called-preacher, end of story.
In the fall of 1976, I enrolled at Midwestern Baptist College, a small fundamentalist college in Pontiac, Michigan. Polly Shope, my wife to be, started taking classes at Midwestern in the spring of 1976 while she was finishing her senior year at Oakland Christian School. At the age of fourteen, Polly went forward at the Kawkawlin River Baptist Church, Bay City, Michigan and let the church know that she believed God was calling her to be a preacher's wife. When Polly enrolled at Midwestern, she had one goal in mind, to marry a preacher.
Polly and I were immediately drawn to one another. She was quiet, reserved, and very beautiful. I was outspoken, brash, with a rebellious spirit. According to Polly, I was her bad boy. We started dating in September of 1976 and by Christmas we were certain that we were a match made in heaven. Unfortunately, Polly's parents thought we were a match made in hell. My parents were divorced and Polly's mom thought that divorce was hereditary. Though she did her best to quash our love, in the spring of 1978, we issued an ultimatum: give us your blessing or we will get married without it (a few weeks earlier, we had seriously considered eloping). On a hot July day in 1978, Polly and I exchanged vows at the Newark Baptist Temple, Heath, Ohio. As Mark Bullock, the soloist for our wedding, sang the Carpenter's hit, We've Only Just Begun, Polly and I had thoughts of the wonderful life that awaited us in the ministry. Little did we know how naïve we were about what being in the ministry really entailed.
Polly's idea of the ministry was quite idealistic. In her mind, we would have two children, a boy named Jason and a girl named Bethany, and live in a beautiful two-story house with a white picket fence. She saw herself as the quiet helpmeet of her preacher husband.  My idea of the ministry was a bit more realistic. Preaching, teaching, winning souls, visiting the sick, all in a church  filled with peace, joy, and harmony.  No one had prepared us for what the ministry would really be like. I still remember a time when I was standing in a three-foot deep hole partly filled with sewage trying to repair a broken septic line. Polly came out to see what I was doing and I said to her, well, they certainly didn't teach me this in college. No one told us that the ministry would far different from our idealistic expectations.
Two months after we were married, Polly informed me that our use of contraceptive foam had failed and she was pregnant. Not long after her announcement, I lost my job at a Detroit area production machine shop. Financially, things quickly fell apart for us. We went to see Levy Corey, the dean at Midwestern, and told him that we needed to drop out of college. He told us we just needed to trust God and everything would work out. While I was able to find new employment, it was not enough for us to keep our head above water. In February of 1979, we dropped all of our classes and prepared to move to Bryan, Ohio. Several of our friends stopped by before we moved to berate us for not having faith in God. One friend told us that we would never amount to anything because God doesn't bless quitters. Years later, at a Newark Baptist Temple preacher's conference, Dr. Tom Malone, the president of Midwestern, mentioned that I was in the crowd. He said that I had left Midwestern before graduating, but if I had stayed, they (the college) probably would have ruined me. He meant it as a joke, but I took his comment as a vindication of our decision to leave college.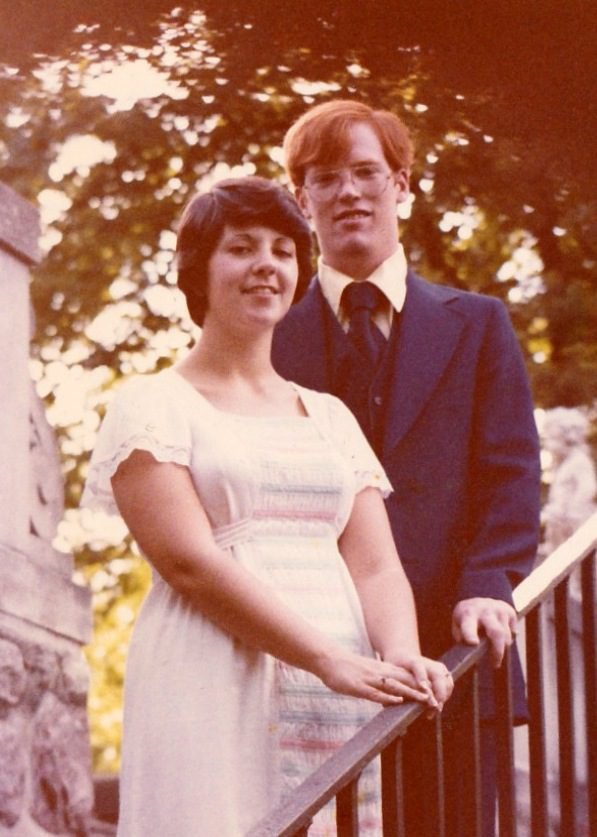 In February of 1979, we moved to Bryan, Ohio, the place of my birth and the home of my sister Robin. After living with my sister for a short while, we found a house to rent on Hamilton Street. I began working at ARO, a large local manufacturer of pumps and air tools. ARO paid well, but I still desired to be a pastor. As with every job, I viewed secular work as just a means to an end — me pastoring a church. My sister attended the Montpelier Baptist Church in Montpelier, Ohio. When we first moved to Bryan, we thought that we would attend First Baptist Church, the church I had attended before enrolling at Midwestern. Though I knew everyone at First Baptist, we decided to go to Montpelier Baptist, a young, growing GARBC church pastored by Jay Stuckey. This decision did not sit well with the people at First Baptist. One of the matriarchs of the church told me, "Bruce you know you belong at First Baptist!"  At the time, First Baptist was pastored by Jack Bennett. Jack was married to my uncle's sister Creta.
I had previously preached at Montpelier Baptist, so I knew a bit about  Stuckey and his ministry philosophy. Stuckey was a graduate of Toledo Bible College, which later moved to Newburgh, Indiana and became Trinity Theological Seminary.  After attending the church for a few weeks, Stuckey asked me to help him at the church by becoming the bus pastor and helping with church visitation.
The church had one bus route. It brought in a handful of children every week and little was being done to increase ridership numbers. Enter hot-shot, get–it-done, Bruce Gerencser. In less than a month, on Easter Sunday, the bus was jammed with eighty-eight riders. I vividly remember arriving at the church with all these kids and the junior church director running out to the bus and frantically asking me what I expected him to do with all the children. I replied, that's your problem, I just bring them in. Needless to say, this man was never very fond of me.
A short time later, the church bought a second bus. I recruited bus workers to run the new route and before long this bus was also filled with riders. On the first Sunday in October, 1979, Montpelier Baptist held its morning service at the Williams County Fairground. A quartet provided special music and Ron English from the Sword of Lord preached the sermon. Five hundred people attended this service and about 150 of them had come in on the buses. Less than two weeks later, I was gone. Polly and I, along with our newborn son Jason, packed up our meager household goods and moved to Newark, Ohio.
021916