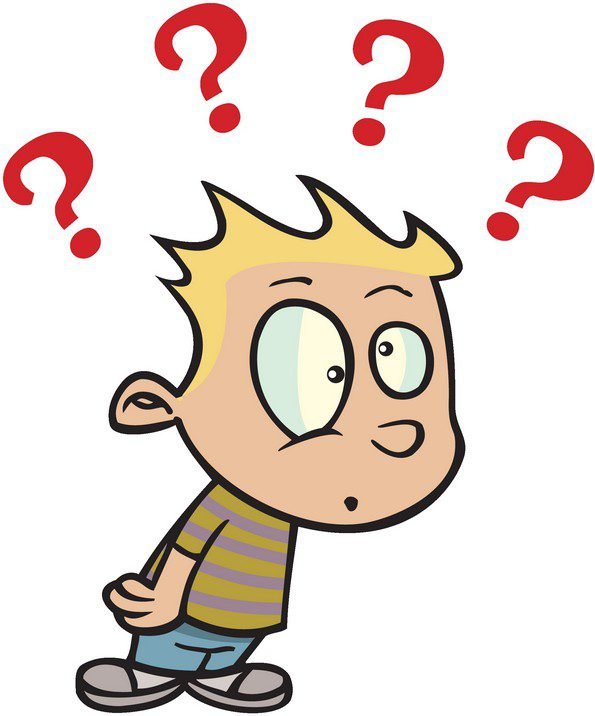 repost, updated and corrected.
I was asked by a Christian school student to answer four questions for an assignment they are working on.  What follows is my answers.
What is your background, education, etc?
I am a 58-year-old man who attended Midwestern Baptist College in Pontiac, Michigan in the 1970's. I was a part of the Christian church for 50 years. 25 of those years were spent pastoring Evangelical churches in Ohio, Texas, and Michigan.
During my time in the ministry I preached expostionally through many books of the Bible. I preached thousands of sermons at the churches I pastored, Bible conferences, pastor's fellowships, youth camps, and revival meetings. I made it my life's ambition to know the Bible well.
I am now an atheist. I blog on a regular basis at The Life and Times of Bruce Gerencser.
I live in the rural NW Ohio community of Ney with my wife of 37 years, our adult daughter with Down Syndrome, one cat, and one dog. I have five adult children who live nearby. I am blessed to have ten grandchildren, nine girls and one boy.
More information about me can be found here.
Does God exist and what is God like?
I will assume that the questioner is asking, Does the CHRISTIAN God exist and what is God like?
Before a person can determine if a particular God exists they must first answer the question, does ANY God exist. Many Christians never ask themselves this question. They operate under the presupposition there is only one God and that that God is the Christian God. How can they know this until they have thoroughly investigated all the other Gods humans at one time or another worshiped?
Christians are quite atheistic themselves. They deny any other God exists but theirs. As an atheist, I only believe in one less God than the Christian does. Of course this could be said of all believers, regardless of their religion. As an atheist, I am agnostic about the question of whether or not a God exists. Is it possible that a God of some sort exists? Certainly. However, the question I ask myself is this: is it probable a God exists and my answer to that question is NO.
Based on the evidence at hand, it is improbable that God exists. This is my answer to the question, "does A God exist?" Your question though is not about A God. Instead, the question is about THE God, the Christian God. On this question I am much more certain. After carefully weighing the evidence for the existence of the Christian God, I have concluded that the Christian God does not exist. After spending decades studying the Christian Bible, I have concluded that the God revealed in the Bible is the creation of the human mind and is no God at all. The Bible is an errant book filled with contradictions. It is not something that we can rely on to give us proof that God exists.
What's wrong with the world and what is the solution to the problems of this world?
The world is filled with people who do good and bad things. Every human being does good and bad things.
One of the problems with the world stems from Christianity and its view of sin and the depravity of humanity. Humans are told that, from birth, they are vile, evil sinners in need of redemption. Deliverance from sin, according to the Christian, is through Jesus Christ. Unless a person becomes a follower of Jesus they are the enemy of God, a child of Satan, and will never have meaning or purpose in their life. I consider the notion of sin and its need of expiation as a great evil that has caused much harm.
Humanity would be better served if it cast off these teachings and adopted a humanistic view of life; a view where humanity and the natural world take center stage and not the Christian God and his son Jesus. As long humans seek to serve God above humanity and seek God's forgiveness and not the forgiveness of those actually offended, we will never address the wrongs in the world.
Humans must be held accountable for the bad they do. Humans should also be praised for the good they do. There is no need to interject the Christian God into the middle of this. As an atheist, I do not believe God exists so God cannot be the solution. As a humanist, I think that humans are the solution to the problems our world faces. No God is going to show up and fix things for us. Simply put, we broke it and it is up to us to fix it.
How can a person become right with God?
As an atheist, I do not think there is a God I need to be right with. As a humanist, I think I have a duty and obligation to be right with my fellow human beings. As much as lies within me, I should strive to be a peaceable, loving, compassionate, and kind person. I do not need a God to be able to be this kind of person.
What happens to a person at death?
What does the evidence tell us? People die. Cemeteries are everywhere. No one comes back from the dead. There is no empirical evidence for heaven, hell, or any sort of afterlife. As a finite being, I wish the notion of heaven and the afterlife were true, but they are not. When our heart stops beating and our lungs stop breathing we are dead. That's it. Our body ceases to live and we live on only in the memories that our friends and loved ones have of us.
Christianity teaches that the present life is one that must be endured. Successfully enduring this life results in a home in Heaven with God after death. Happiness is offloaded to a future life, a life that may or may not exist. In the Christian view of eternity people like me will spend our afterlife in Hell/Lake of Fire. We will be punished and tortured by God for all eternity because we refused to accept Jesus as our Lord and Savior.
As an atheist and a humanist, my focus is on the present. I only have one life to live. I only have this one opportunity to make a mark on the world I live in. I have no time for thoughts about God, heaven, or hell. I have chosen to focus on being the best husband, father, and grandfather I can be. I fail many times in this endeavor, but every day I get up and try to do better. As even the Bible says (Matthew 25), I hope that my life will be judged according to my works. I hope that my good works outweigh my bad works.
Keith Green, the deceased Christian artist, sang a song about Matthew 25. Matthew 25 teaches that our judgment by God will be determined, not by what we say we believe, but by how we live our lives. The text speaks of sheep and goats, of the righteous and unrighteous. Green said this:
What is the difference between the two? What they did and did not do.
While I do not believe in Green's God, I do believe the sentiment he expressed. I want my life to be judged according to my deeds. If there is a God, and I don't think there is, surely how I lived my life is far more important than whether I believed the right things or said the right words.