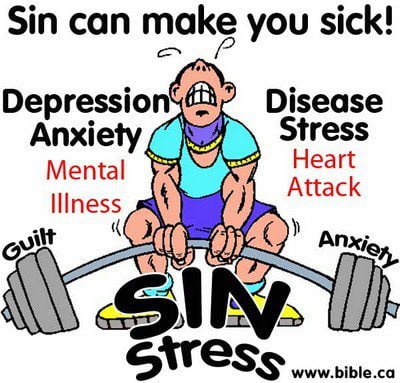 Polly's father is almost 80 years old. In poor health, suffering from severe spinal deterioration and arthritis, Dad has decided to have a total hip replacement. While Polly and I are absolutely against him having the surgery, it's his life and he is free to do what he wants. Dad is in constant pain and he hopes that having the hip replaced will lessen his pain. The doctor gave no guarantees and, having worked with many hip replacement patients when I worked for Allegro Medical, a Phoenix based direct medical equipment supply company, I'm worried that the surgery could make his pain worse or land him in a nursing home. It's hard to stand by and do nothing as parents make decisions like this, but Dad and Mom are competent to make this decision, so we will do all we can to love and support them. We remind ourselves that someday we will be where they are.
By now, you are probably trying figure out how the title of this post, How Fundamentalist Prohibitions Cause Needless Suffering and Pain, fits with what I have written so far. Let me explain. Dad was always a hard worker, often able to work circles around men half his age. He and I got along well because we both had that workaholic drive, the need to constantly be busy and get things done. However, at the age of 65, Dad was in an industrial accident that injured his back and required immediate surgery.
Soon, pain became an ever-present reality. Dad, having been taught that taking narcotics could lead to addiction, refused to take anything more than Tylenol or aspirin. Later in life, Naproxen was added to the mix as was Darvocet, a drug that was later removed from the market due to serious side effects. Dad would do his best to only take what he thought he needed, often only taking half a pill or going without taking anything for several days. No matter how often I reminded him that it would be better if he took the drugs regularly and on schedule, he continued to endure the pain rather than take the drugs as the doctor ordered.  A year or so ago, Dad's doctor gave him a prescription for Tramadol and a few weeks ago he gave him a script for Oxycontin. Finally, I thought, he will find some relief for his pain and suffering. Sadly, that was not to be the case.
You see, Dad is afraid of becoming addicted and this is one of the reasons he is having a total hip replacement. In his mind, if he has the hip replaced, perhaps the pain will lessen and he won't need to take the Oxycontin. No addiction, and God will be happy.  I would try to explain to him the difference between addiction and dependence, but I don't think he'd hear me. Having been a narcotic user for over a decade, I know that I am dependent; I'm not an addict. I take the drugs as prescribed. I wish that Dad could see that being dependent is no big deal and that regularly taking Oxycontin will reduce his pain and improve his quality of life.  Unfortunately, thinking drug dependence is a sin keeps Dad from getting the full benefit of the drug.
This is a perfect example of how fundamentalist prohibitions cause unneeded suffering and pain. From preaching that says addiction (dependence) is a sin to viewing pain and suffering as some sort of test from God, many fundamentalists eschew drugs and treatments that would likely improve their quality of life. Better to suffer for Jesus, the thought goes, than to become dependent on narcotics. In just a little while, Jesus is coming again…so endure until you see your Savior's smiling face.
As an atheist, I am deeply troubled by this kind of thinking. Since I think this life is the only one we have, we should do all we can to eliminate not only our own pain and suffering, but the pain and suffering of others. Since there is no heaven and no reward in the sweet by and by, why needlessly suffer? Better to become dependent on narcotics and have some sort of pain relief and improved quality of life than to go through life suffering, only to die in the end.  While I certainly think having a chronic illness and living with unrelenting pain has made me more compassionate, I don't wish such a life on anyone, especially those I love.
How about you? Were you taught that taking narcotics and becoming dependent on them was a sin? Please share your story in the comment section.
Note
I pastored numerous people over the years who thought taking pain medications was a sign of weakness or lack of dependence on God. I watched one man horrifically suffer from bowel cancer, unwilling to take drugs for the pain. I've come to see that this is the Evangelical version of the Catholic self-flagellation.
121615
[signoff]