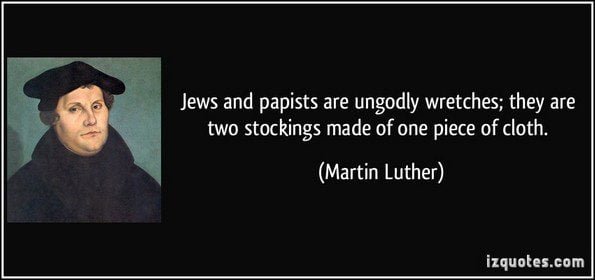 The Evangelical church talks a lot about the ungodly. What exactly does it mean to be ungodly? The dictionary defines ungodly this way: characterized by iniquity; wicked because it is a sin. While the word is used as an adjective, in the Evangelical church the word is most often used as a noun to describe all those who do not worship the Christian God.
Lest you think that the term ungodly describes a special kind of sinner, consider the fact that 2 Peter 3:5 uses the word to describe the millions of people God drowned when he covered the world with a flood (Genesis 6-9). According to Romans 1:18: the wrath of God is revealed from heaven against all ungodliness and unrighteousness of men, who hold the truth in unrighteousness. Any cursory reading of the Bible reveals that the Christian God has it out for the ungodly. While God sure would love to save them, (that is if they are one of the elect), he is quite willing to rain holy terror down on their heads. From Noah's flood to the fire and brimstone of Sodom and Gomorrah, from the suffering of Jesus on the cross to the destruction of the universe in the book of Revelation, God has it out for the ungodly. He seems quite willing to use any means necessary to rid the world of the sinful, wicked people he created. Sometimes I wonder if God made a genetic mistake of some sort while creating us and he has been trying to fix it ever since. But, like cockroaches, we humans are hard to kill off.
According to Evangelicals, the ungodly, those who are anti-God, anti-righteousness, and anti-holiness, will face death, judgment, Hell, and the Lake of Fire. On judgment day, also known as the Great White Throne Judgment, God will gather together everyone who has ever lived and pass judgment on their works. Wait a minute, works? Yes, works. If you listen to Evangelical preachers preach you'll likely come away thinking that the standard of final judgment is whether a person accepted Jesus as their "personal" valet, uh, I mean Savior. However, the Bible says this:
When the Son of man shall come in his glory, and all the holy angels with him, then shall he sit upon the throne of his glory: And before him shall be gathered all nations: and he shall separate them one from another, as a shepherd divideth his sheep from the goats: And he shall set the sheep on his right hand, but the goats on the left. Then shall the King say unto them on his right hand, Come, ye blessed of my Father, inherit the kingdom prepared for you from the foundation of the world: For I was an hungred, and ye gave me meat: I was thirsty, and ye gave me drink: I was a stranger, and ye took me in: Naked, and ye clothed me: I was sick, and ye visited me: I was in prison, and ye came unto me.Then shall the righteous answer him, saying, Lord, when saw we thee an hungred, and fed thee? or thirsty, and gave thee drink? When saw we thee a stranger, and took thee in? or naked, and clothed thee? Or when saw we thee sick, or in prison, and came unto thee? And the King shall answer and say unto them, Verily I say unto you, Inasmuch as ye have done it unto one of the least of these my brethren, ye have done it unto me. Then shall he say also unto them on the left hand, Depart from me, ye cursed, into everlasting fire, prepared for the devil and his angels: For I was an hungred, and ye gave me no meat: I was thirsty, and ye gave me no drink: I was a stranger, and ye took me not in: naked, and ye clothed me not: sick, and in prison, and ye visited me not. Then shall they also answer him, saying, Lord, when saw we thee an hungred, or athirst, or a stranger, or naked, or sick, or in prison, and did not minister unto thee? Then shall he answer them, saying, Verily I say unto you, Inasmuch as ye did it not to one of the least of these, ye did it not to me. And these shall go away into everlasting punishment: but the righteous into life eternal. (Matthew 25:31-46)

And I saw a great white throne, and him that sat on it, from whose face the earth and the heaven fled away; and there was found no place for them. And I saw the dead, small and great, stand before God; and the books were opened: and another book was opened, which is the book of life: and the dead were judged out of those things which were written in the books, according to their works. And the sea gave up the dead which were in it; and death and hell delivered up the dead which were in them: and they were judged every man according to their works.And death and hell were cast into the lake of fire. This is the second death. And whosoever was not found written in the book of life was cast into the lake of fire. (Revelation 20:11-15)
Let the Bible gymnastics begin as Evangelical readers fall all over themselves trying to explain how these verses don't really mean what they seem to say. Evangelicals, despite all their talk about salvation, right-living, following Jesus whithersover he goeth, and holiness, also want to enjoy the "world" with its temptations, pleasures, and entertainments. Ask yourself, how many Christians do you know who live according to the teachings of the Bible? Many Christians say they do, but how they live their lives tells a far different story. While some studies suggest that having religious beliefs makes people happier, other studies suggest that Christians pretty much live like the rest of us do (Just this week, a study done by LifeWay, an Evangelical Christian organization, showed that the majority of women who get an abortion attend a Christian church). Here's what we know for sure: outside of what Christians do on Sundays from 10:00 AM to Noon, godly men are every bit as ungodly as those their Holy Book consigns to the flame of Hell. This is why every time the WordPress spellchecker gives me the following I snicker and nod my head in agreement:
Cliche, indeed!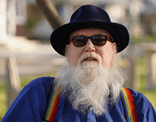 Bruce Gerencser, 64, lives in rural Northwest Ohio with his wife of 43 years. He and his wife have six grown children and thirteen grandchildren. Bruce pastored Evangelical churches for twenty-five years in Ohio, Texas, and Michigan. Bruce left the ministry in 2005, and in 2008 he left Christianity. Bruce is now a humanist and an atheist.
You can email Bruce via the Contact Form.
Your comments are welcome and appreciated. All first-time comments are moderated. Please read the commenting rules before commenting.