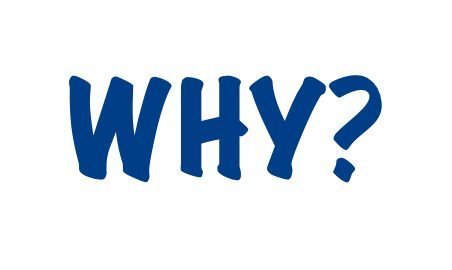 It has been seven years since I left Christianity and have declared myself to be an atheist. Seven years of email from Christians and atheists asking me to explain WHY I am no longer a follower of Jesus. It has been a long time since someone has asked me a question that hasn't already been asked by someone else. This is to be expected. There are only so many ways I can explain my reasons and motivations for becoming an atheist after spending 25 years in the ministry.
To help me better manage my time, I have decided to make a WHY page that I can point people to when they have questions about my deconversion. After the questioner has read the following posts, I will then be quite happy to answer whatever questions they might have. I think these posts will likely answer 99 percent of the questions people ask me about my journey from Evangelicalism to Atheism.
My Journey
From Evangelicalism to Atheism Series
Please Help Me Understand Why You Stopped Believing
16 Reasons I am Not a Christian
The Danger of Being in a Box and Why It Makes Sense When you Are in It
What I Found When I Left the Box
Letters
Dear Family, Friends, and Former Parishioners
Thank you for taking the time to read these posts. If you have any questions, please use the form below to contact me. If you are an Evangelical, I ask that you read one more post, Dear Evangelical, before sending me your question (or sermon). Thanks!
Bruce
[contact-form-7 id="6″ title="Contact form 1″]