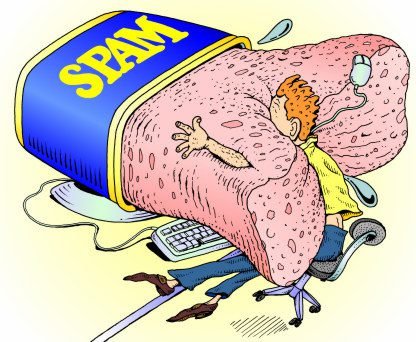 I recently received the following email from a woman calling herself Angela Tollersons:
Hi!

First, thank you for all you do to spread God's love and wisdom!

My faith has always been an important part of every aspect of my life. As a child, I learned the importance of treating classmates the way I wanted to be treated. In my career, I strived never to judge, and to be patient and accepting (even when it was difficult). And now, my husband and I strive to be good Christians and set a strong foundation for our children.

I'm on a personal mission today to spread God's word and share information on the wonderful ways He shows His love for us. I hope you'll share the articles that follow with your readers (perhaps here: https://brucegerencser.net/tag/home-schooling/?) — I believe they will find them inspiring and helpful!

(Links removed)

How to Have Confidence in Prayer

7 Ways to Teach Your Toddler About Jesus

God Bless The Christian Nurse

Making Career Decisions Within God's Will for Your Life

Meeting the Needs of People with Disabilities Within the Church

Have a blessed day!

Warm regards,
Angela

Angela Tollersons
a_tollersons@forfamilyhealth.net ǀ forfamilyhealth.net
500 Westover Dr. #9372 ǀ Sanford, NC ǀ 27330

P.S. Please email me if you don't want me to contact you again.
According to Tollersons website, she is a:
 49-year-old, full-time mom. I live in North Carolina with my husband and James, our youngest son. We live in a quiet suburban neighborhood, and I couldn't be happier with our lives. I have owned a successful business and spoken for the advancement of families' health rights. I volunteer regularly for PACER's National Bullying Prevention Center and the Parents Helping Parents program, and I frequently blog about health and wellness. I blog specifically about nutrition, physical fitness, mental health, and just how rewarding life can be when all of those factors are in balance! I truly believe that every child, parent and family are special. And my family, like yours, is unique in its own way. James was diagnosed as a high-functioning autistic child at the age of six. As parents, our first concerns were James' future and well-being. And then I realized, don't all parents have these fears, no matter who their child is? Don't we all worry that there is more that we can be doing to make our children the happiest people they can possibly be? Of course we do! My husband and I wanted caring, concerned parents like us to always have a place they could go for information, ideas and inspiration. That was our motivation for creating ForFamilyHealth.net. I hope this site proves to be a place of hope and opportunity for you and your family.
Tollersons website says she lives in North Carolina, but she was in California when she accessed this site. I found it interesting that she went directly to the contact page, a sure sign that someone is using a spambot.
This got me to thinking…
Tollersons listed her address in the aforementioned email — 500 Westover Dr. #9372,  Sanford, NC  27330. I typed this address into a Google search box, hit ENTER, and low and behold, here's what I found associated with this address:
I also found  several guest posts written by Angela Tollersons and Stacy Maxton: Bereavement Support, Four Tips for Coping with the Loss of a Loved One, Swimming Safety for Kids with Autism, List of Senior health links for The Geranium Farm, How To Make A Holiday Road Trip Fun For A Child With Special Needs, Seven Important Winter Swimming Safety Tips, How to Avoid Costly Home Repairs, Let's Bring Learning to Life at Home and in the Classroom
All of these articles have been published in the last six months.
At least one other person has caught on to Angela Tollersons/Caroline Hampton/Stacy Maxton. After Stacy Maxton posted a list of links on the Creek Don't Rise forum, the site owner replied:
Whoever you are (because there is no Stacy Maxton in North Carolina),

I DO have suggestions for your site, but this is a family web page so I can't share them. Please use your imagination. I also notice that mathcamps.org does not exist, really, except as a lame and unethical attempt to capitalize oh the good name of a legitimate organization (mathcamp.org). I am not even interested in what kind of scam you are trying to perpetrate by pretending to be a math nut so enamored of telecommunications topics that you spam web owners with this bizarre tale. Of course, you're not doing this yourself at all – you're robospamming. If you had even GLANCED at my web article you claim to have read, you would have known it has NOTHING AT ALL to do with telecommunications, or math, or education. Ironically, I have several web articles that mention telecommunications and education topics, but if you think I'm going to point you to those, you have another "think" coming.

So you lie about who you are and what you do, even to the point of setting up a fake web site. Amateurish throughout. What you need is someone to coach you in the fine art of internet scamming. And I know of no one better equipped than the Exiled Nigerian Prince, an international fugit- er, adventurer who has been enjoying life roaming around the Caribbean for the last several months. He is currently on a cruise ship with limited access to the internet, but I'm sure he would be willing to help you "up your game" for a fee of, say, $500. Due to banking regulations in his current location, the only way he can receive that fee is through direct deposit. So if you want to be coached by the best in the business, please go to the Exiled Nigerian Prince's contact page ( http://www.exilednigerianprince.com ) and enter the requested information about your bank account. As soon as you do that and the Exiled Nigerian Prince gets back online, I can guarantee that he will teach you things about internet scamming that you never even imagined!
Based on Google Earth satellite imagery, here is a picture of where Tollersons/Hampton/Maxton lives or uses as a base of operation.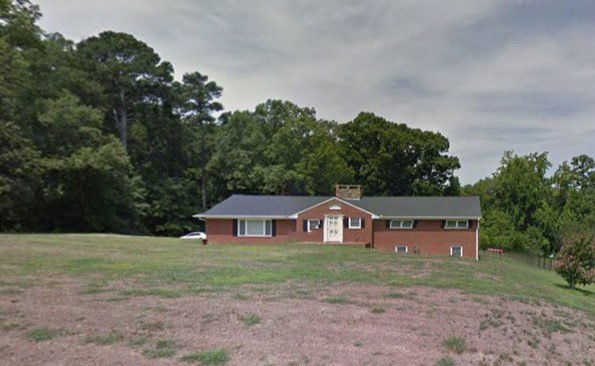 Here is supposedly a picture of the well-preserved 49-year-old Tollersons. I have no way of knowing whether this is an actual picture of Tollersons. This is a picture she provided to one of the websites featuring her prose.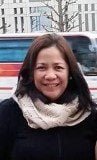 Tollersons, or whoever she might be, likely contacted numerous websites hoping to write a guest post for them. Numerous sites, without checking her out, posted Tollersons' articles. Shame on these sites for not vetting Tollersons before publishing her articles.
Notes:
mathcamps.org gives 2003 as a copyright date. According to a Whois search, the domain was registered in 2013. (It could have been registered earlier under a different owner's name.)