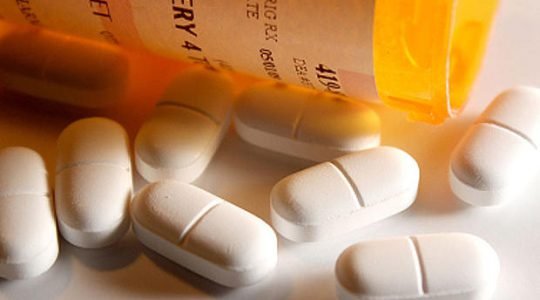 Every day, there is a breaking news report warning readers about the opiate epidemic. These reports detail the alarming uptick in deaths related to opiate use. These deaths are ALWAYS caused by drug abuse, a fact that is often lost in the sensationalized details of death by opiates. The FDA and  federal and state governments have called for and enacted new laws and regulations meant to curb opiate use and abuse. One former FDA chief even went so far as to say that doctors were wrong to think that alleviating pain was an essential part of patient care. Some regulatory agencies suggest that doctors should encourage chronic sufferers to use over-the-counter medications or alternative treatments such as massage therapy or acupuncture. And for those sufferers who have tried everything and are still in pain? Suck it up. We have a drug epidemic on our hands and we don't have the time to care about your pain and suffering.
As long-time readers know, I live with unrelenting, chronic pain. Fibromyalgia, osteoarthritis, narrowing lower back disc spacing, and non-specific neurological problems have landed me in a wheelchair and robbed me of any meaningful opportunities for working outside of my home. (Here's hoping my upcoming book will be a New York Times bestseller.) There is no such thing as a good day for me. Days are rated on a scale of tolerable pain on one end to screaming pain that makes me want to end my life on the other. Each and every day I take four 12.5/325 mg. Vicodin and four 50 mg. Tramadol. When needed, I also use hot compresses and a TENS unit. One thing is for certain…when I go to bed tonight one thing that will await me when I awake in morning is pain.
I have been seeing the same primary care doctor for 19 years. I first saw him when I began to feel tired all the time. From that came a diagnosis of Fibromyalgia. My doctor has had to helplessly watch as my body has turned on itself and rendered me an invalid. While he can treat my diabetes and high blood pressure, and send me to specialists to address other problems such as cancer that threaten my existence, there is little he can do for my pain except commiserate with me and then prescribe narcotic pain medications. He knows — because I remind him of it from time to time — that  I do not expect him to fix what can't be fixed. I am a realist. I accept my life as it is. What I do expect from him is help with my chronic pain. He has always put my needs first, but thanks to increased government scrutiny, my doctor is increasingly finding it hard to properly help with my pain.
My doctor is now required to closely monitor the total narcotic load of his patients. My load stands at 60 percent, well below the 80 percent threshold where my doctor is required to justify his treatment of my pain. He is no longer permitted to write narcotic prescriptions with refills. I must see him every two months, at which time he writes me two prescriptions for my pain medications. My doctor believes the government is now standing between doctors and their ability to provide competent care to their patients. It now costs me $181 every time I see my doctor. This means that it costs me over $1,000 a year just to get my narcotic prescriptions. Drug companies, always looking to increase the bottom line, have increased the cost of my Vicodin prescription by 300 percent since 2013. All told, it costs over $1,500 a year just to treat my pain. Since I am on a consumer-driven, high deductible ($3,000, to reach 80/20 and $6,700 maximum out-of-pocket) insurance plan with no drug benefit, most of my pain relief costs come right out of my wallet.
And even worse, I am treated as if I were a criminal. I recently had to sign a drug contract that permits my doctor to randomly test my urine — at my expense —  to make sure I am actually using the prescribed pain medications. I have NEVER abused my pain medications, but because federal and state governments can't or won't regulate pill mills and illicit narcotic use, I am punished for the criminal behavior of others. As is often the case, people who play by the rules are punished because of the bad behavior of others.
If regulatory agencies don't come to their senses, doctors will be forced to break the Hippocratic oath. No longer able to find affordable pain relief, patients will turn to street drugs or alcohol. Some patients will likely choose suicide over a life of unrelenting pain. Is this really the goal of another phase of the failed war on drugs? What about marijuana? you ask. When legalization comes to Ohio, chronic pain suffers such as myself will be likely be forced to see pain doctors who use draconian methods to manage their patients' needs. Office calls will be more expensive and random drug testing will become mandatory every visit. As is always the case, this economic burden only adds to the sufferer's pain, a reminder yet again that patient needs do not come first.
Do you suffer with chronic pain? How has your treatment changed in recent years? Please share your thoughts in the comment section.