As Polly and I travel the roads of Northwest Ohio and Southeast Indiana, we are always on the lookout for God's True Church®. Here are a few of the churches we stumbled upon in recent weeks.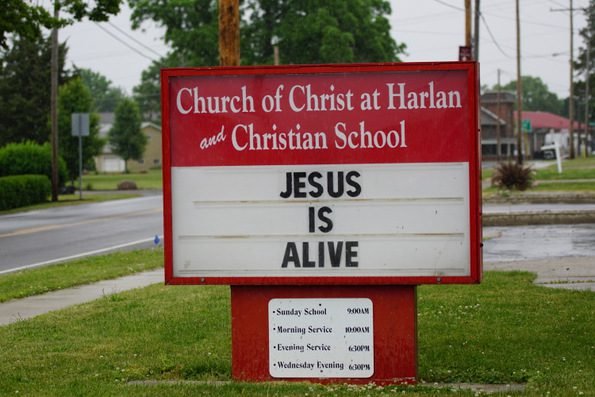 Church of Christ at Harlan, Harlan, Indiana. (website) Jesus is alive? Great, I'd love to have lunch with him. Do you have his cellphone number so I can text him?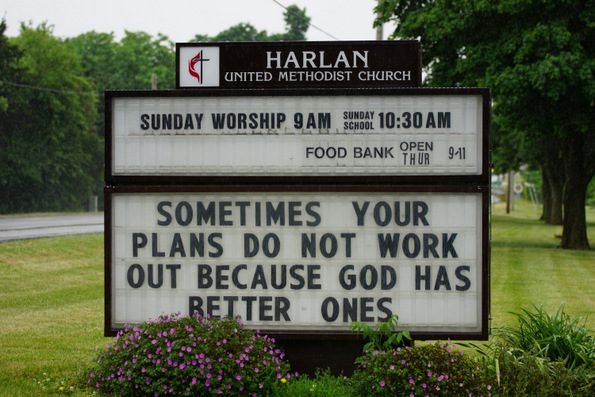 Harlan United Methodist Church, Harlan, Indiana. (website) Wait a minute. I thought ALL plans belong to God. Isn't God the Sovereign of the universe? How can a perfect God have plans that are better ones?
New Life Worship Center, Bryan, Ohio. Until recently, New Life was pastored by Mark Holbrook. Since the Bible clearly teaches that God knows who will be saved, why would he get emotionally worked up over certain people not being at the party?  Our names weren't on the guest list, so there's no reason for Jesus to kill himself over our absence.