As Polly and I travel the roads of Northwest Ohio and Southeast Indiana, we are always on the lookout for God's True Church®. Here are a few of the churches we stumbled upon in recent weeks.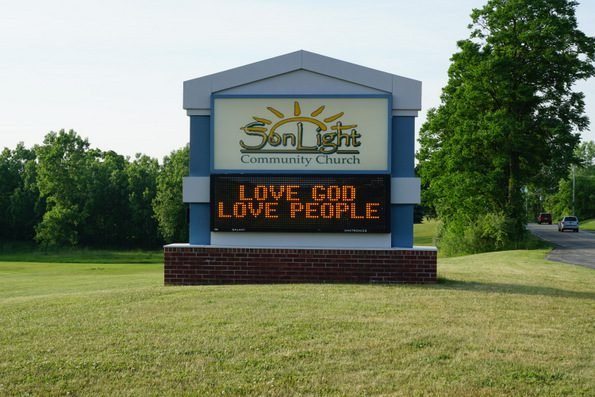 Sonlight Community Church, Angola, Indiana, Brad Belcher, pastor. Sonlight Community Church is a nondenominational church affiliated with the Fellowship of Evangelical Churches. Sonlight has a nice sounding cliché on its sign, but lurking behind these words is a church that is anti-abortion, anti-homosexuality, anti-same-sex marriage, anti-pornography, anti-divorce, and anti-premarital sex. In its wedding procedures form, the church tells couples that its pastors will not perform the weddings of people who are "currently living together or having pre-marital relations."  This documents also states that church pastors expect an "honorarium" of $200-500 for performing the ceremony. Nice cash cow for Sonlight's pastors.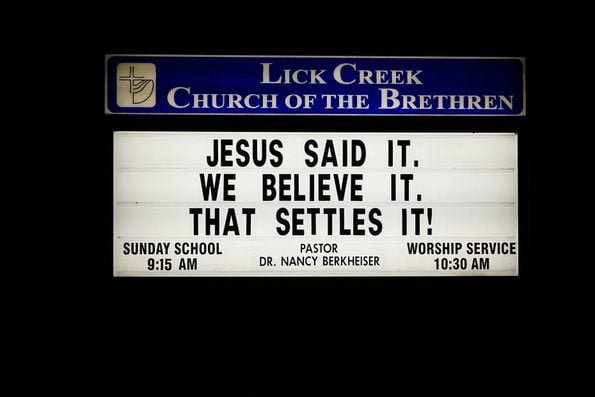 Lick Creek Church of the Brethren, Bryan, Ohio, Nancy Berkheiser, pastor. (Church website) So, only the words in red matter?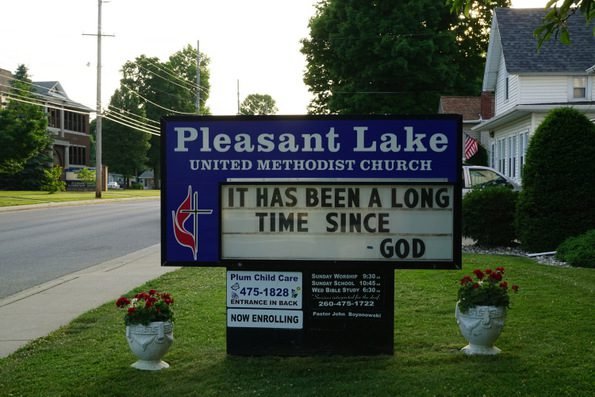 Pleasant Lake United Methodist Church, Pleasant Lake, Indiana, John Boyanowski, pastor. (Church Website) I have no clue as to what this sign means. God says, It has been a long time since ______. I guess Pleasant Lake wants passersby to fill-in the blank. Or something. Who knows, right?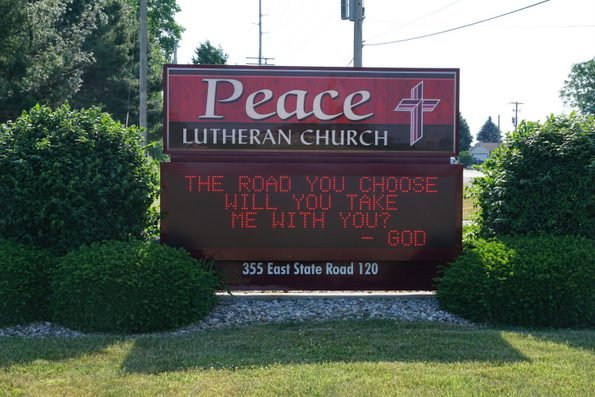 Peace Lutheran Church, Fremont Indiana, Wayne C. Berkesch, pastor. The church is affiliated with The Lutheran Church-Missouri Synod — the Fundamentalist wing of Lutheran churches. Peace Lutheran asks, the road you choose will you take me [God] with you? Short answer? No.  This sign uses the word God in a generic sense of the word. I wish Christian churches would be more specific. What they really mean when they use the word God is this: Christian God, Evangelical God, Calvinistic God or any of the countless other Gods Christians worship. I wonder if Peace Lutheran Church pastors and congregants would be okay if road travelers took with them a non-Christian God, say Allah?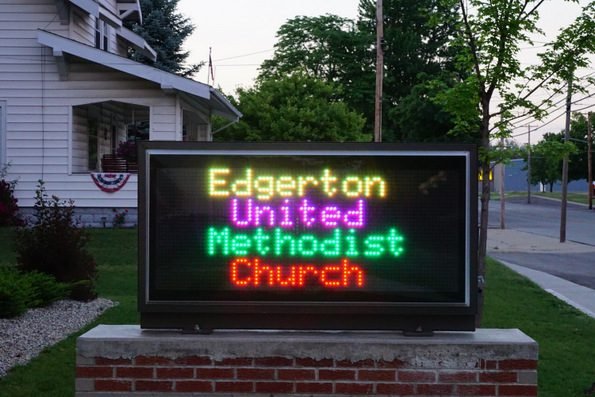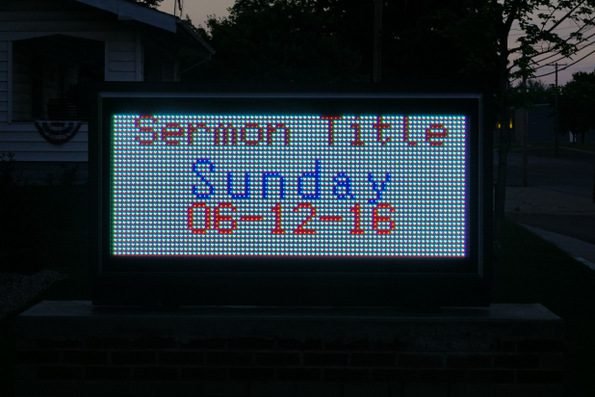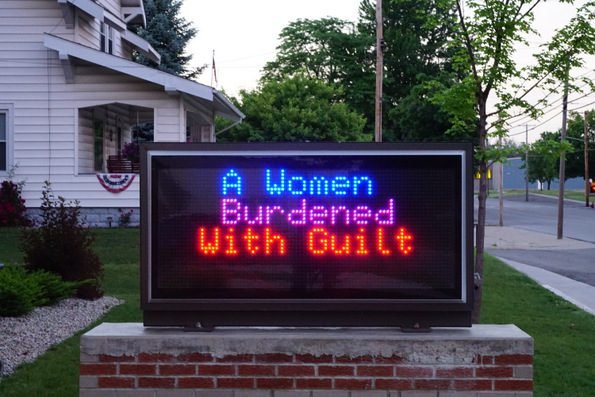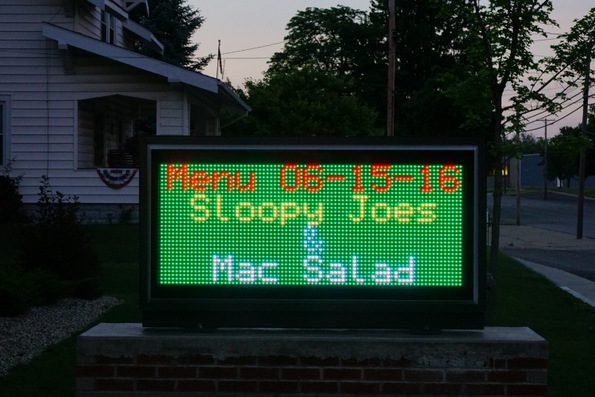 Edgerton United Methodist Church, Edgerton, Ohio, Cynthia Meyer, pastor. Evidently, someone at Edgerton United Methodist Church got a Lite-Brite set for Christmas. Too bad they didn't get a dictionary and a grammar usage book.