As Polly and I travel the roads of Northwest Ohio and Southeast Indiana, we are always on the lookout for God's True Church®. Here are a few of the churches we stumbled upon in recent weeks.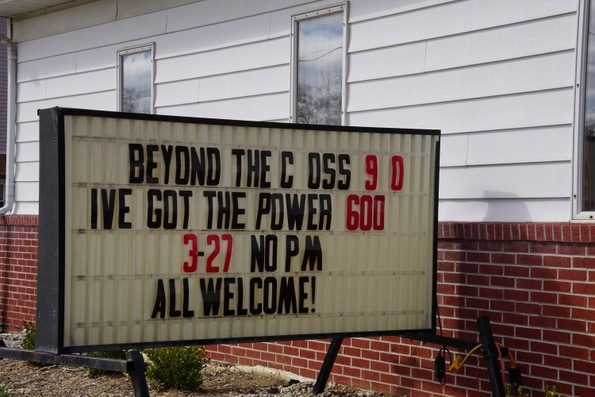 Alvordton United Brethren Church, Alvordton, Ohio, Dan VanArsdalen, pastor. According to the church's website, (link no longer active) their mission is to "reach the hurting, the lost, and the broken of all ages with the Good News of Jesus Christ. We will use today's tools to share yesterday's story. We will teach, train, and worship our wonderful Savior." There are several drug rehab centers located in Alvordton (population 300).
Bridgewater Community Church, Montpelier, Ohio, Mark Pitman, Pastor. Bridgewater Community is an Independent Fundamentalist community church. Churches such as this one are Independent Fundamentalist Baptist (IFB) churches without the Baptist label. Bridgewater Community has a website, but it is broke (returning a database error). (Facebook page) Mark Pitman is the executive director of Community Pregnancy Center Women's Health Resource (CPC). CPC, with locations in nearby Bryan, Defiance, and Napoleon, provides pro-life services to pregnant women. CPC is stridently anti-abortion. Several years ago, CPC changed its name to hide its overt anti-abortion stance. The closest Planned Parenthood clinics are an hour away in Toledo and Fort Wayne.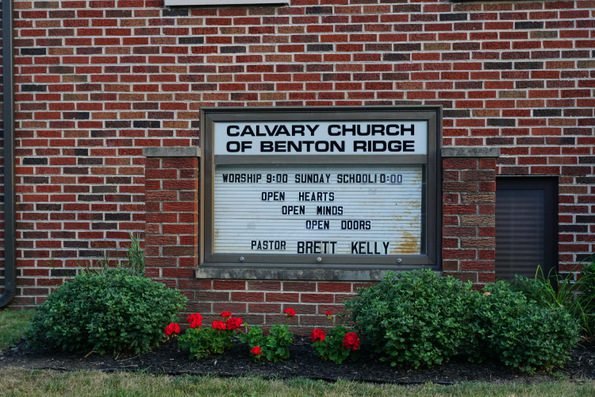 Calvary Church of Benton Ridge, Benton Ridge, Ohio, Brett Kelly, pastor. Calvary Church is affiliated with the United Methodist Church. 300 people live in Benton Ridge. There are TWO Methodist churches in Benton Ridge. I would love to hear the backstory as to why there are two Methodist churches in such a small community. Calvary Church does not a website, but they do have a Facebook page.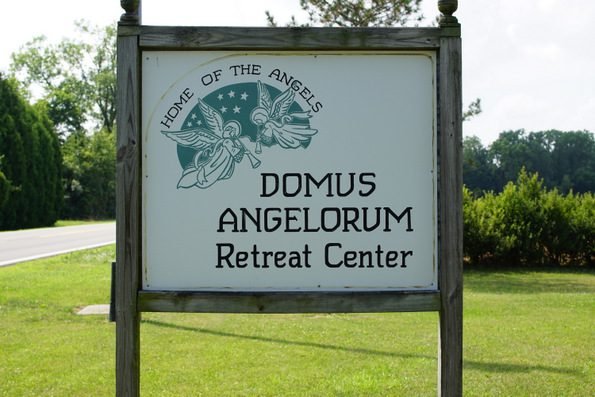 Domus Angelorum Retreat Center, Cloverdale, Ohio. Domus Angelorum is affiliated with the Catholic Diocese of Toledo. Local Catholic churches use its facilities for retreats. The trailer is for some sort of traveling Eucharistic Miracles Exhibit.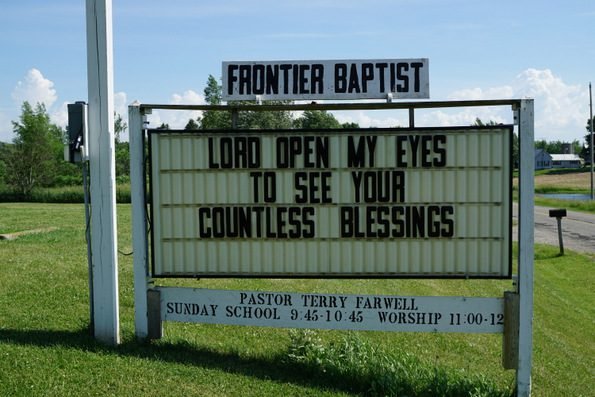 Frontier Baptist Church, Frontier, Michigan, Terry Farwell, Pastor.Frontier Baptist is associated with the Southern Baptist Convention (SBC). Lord, my eyes ARE open. Where, oh where are all these God-sent blessings Christians speak of?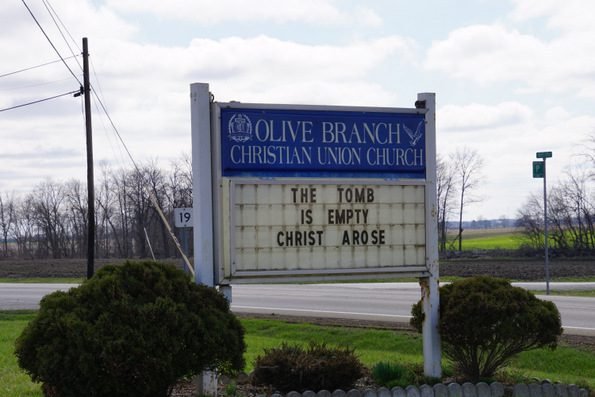 Olive Branch Christian Union Church, Fayette, Ohio. Olive Branch is affiliated with the Christian Union denomination. Neither the church or its denomination have a website. (Facebook page) I pastored Olive Branch for seven months in 1995. There's a story to be told…some day!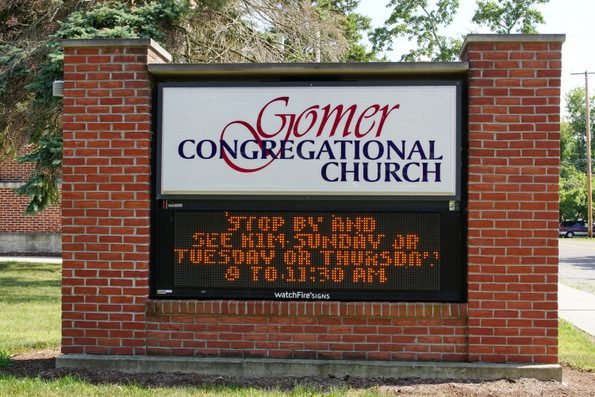 Gomer Congregational Church, Gomer, Ohio, James Wilder, pastor. According to the church's website, "no matter who you are…or where you are on life's journey, you are welcome here! "  Gomer Congregational's website has a page titled D&D's. I thought, Dungeons & Dragons? Nope, deacons and deaconesses. I always find it interesting to dig into church newsletters and websites. Wilder was recently called to be the pastor of Gomer Congregational. Church attendance the Sunday before his trial sermon? 39. Sunday of the trial sermon? 93. Two weeks later? 42. This is typical church member behavior. Members come out of the woodwork to hear the candidate and, if called upon, to vote for or against his hire. Once their voting job is finished, these members retreat to their homes, ready to be called upon again in the future. Most churches have substantially more members on their membership rolls than they do sitting in the pews. These non-attending members can be a big pain in the ass for pastors. Let a church clique get upset at the pastor and call for a meeting, why these non-attending members will show up in droves, ready to pass  judgment upon the matter. You can read Gomer Congregational's latest newsletter here.