As Polly and I travel the roads of Northwest Ohio and Southeast Indiana, we are always on the lookout for God's True Church®. Here are a few of the churches we stumbled upon in recent weeks.
Side of State Farm Insurance office, Findlay, Ohio. What I want to know is this: What is the question?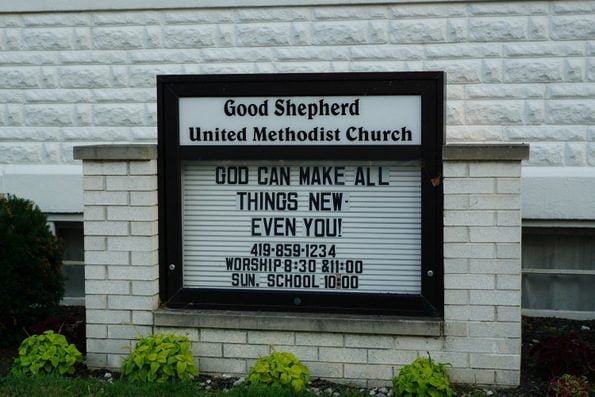 Good Shepherd United Methodist Church, Benton Ridge, Ohio, Richard Hiltibran, pastor. Hiltibran describes his "passion" this way: (link no longer active)
My passion in ministry is seeing people become more like Jesus (holiness), and those disciples making a difference in their communities, cities, families, and all across the world. The way I have seen this happen is through worship, study, and small discipleship groups.  I am a Wesleyan nerd, who believes that through our tradition of Methodism people were revived by the work of God's Holy Spirit. That can happen again if we as a Church submit to the voice of the Holy Spirit and follow God's Will through Scripture, accountably, community, gifts of the Spirit, and the greatest of these is love.
Hiltibran's claim to fame?: (link no longer active)
I have performed stand up comedy all over Ohio and in 2008 I was a finalist in the Dayton funniest person competition @ the Dayton Funny Bone.
Evidently, Hiltibran and the members of Good Shepherd think that non-Christians are broken and in need of repair. Why do I need to be made "new" (whatever that means)? I like the "old" me just fine.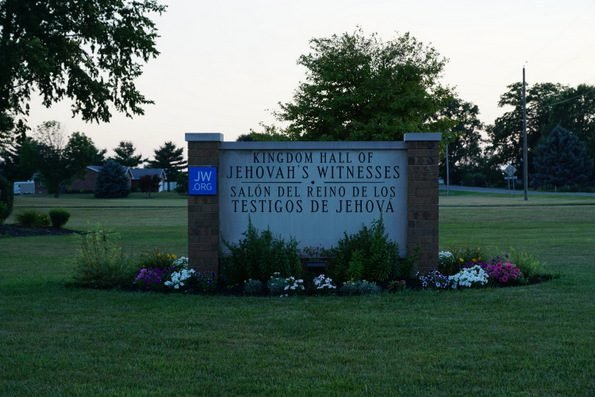 Kingdom Hall of Jehovah's Witnesses, somewhere in Ohio.
LaFayette Congregational Christian Church, LaFayette, Ohio. According the to church's Facebook page, "LaFayette Congregational Christian Church is a friendly, faithful group of people that meet to worship Jesus Christ in the town of LaFayette, Ohio."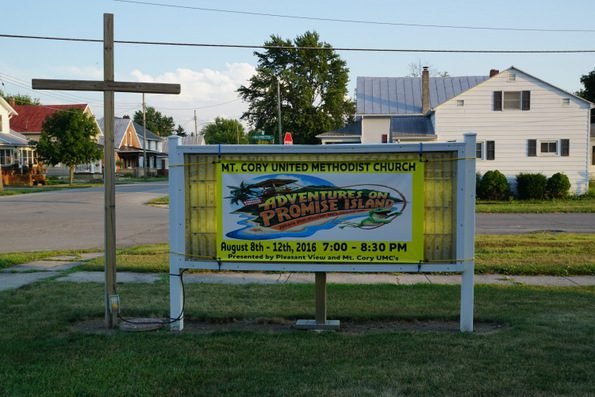 Mt. Cory United Methodist Church, Mt. Cory, Ohio, Mark Fuerstenau, Pastor. (Church's Facebook page)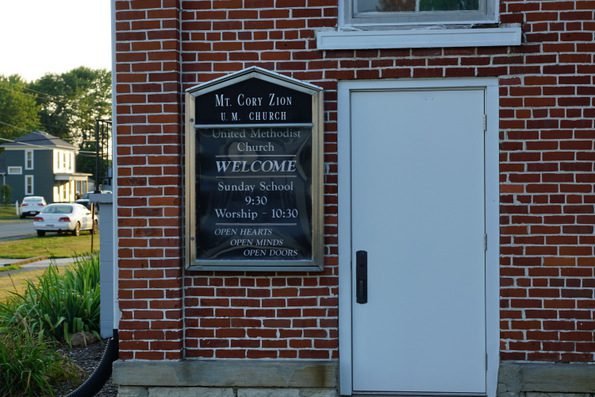 Mt. Cory Zion United Methodist Church, Mt Cory, Ohio. I found no public information on this church. Mt Cory has a population of 204. Surely, this community doesn't have more than one Methodist church?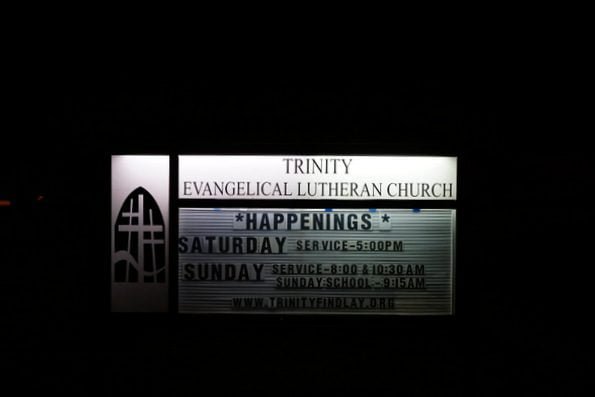 Trinity Evangelical Lutheran Church, Findlay, Ohio, Dennis Mauer, Pastor. I couldn't get any further information about this church due to its non-functioning website.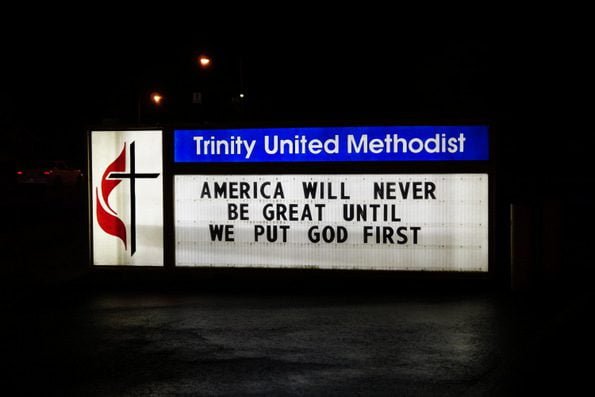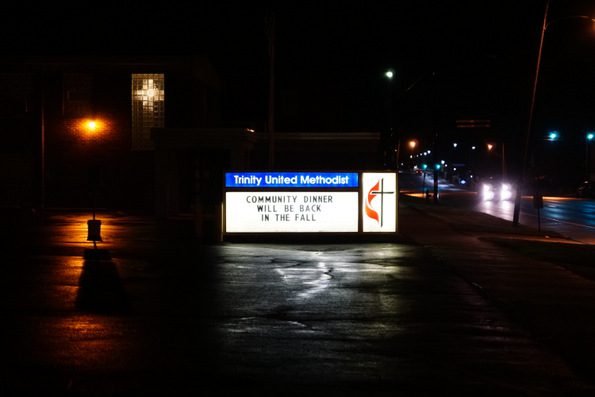 Trinity United Methodist Church, Defiance, Ohio. According to the church's website, "Trinity is all about making disciples of Jesus Christ for the transformation of the world. We hope to accomplish this through three simple steps: Connect, Grow, Serve." Trinity want people to know that America will NEVER be great until EVERYONE puts God first. Damn! Atheists, agnostics, secularists, and non-Christian relgionists are keeping America from being great! No worries. Donald Trump promises to make America great again.