As Polly and I travel the roads of Northwest Ohio and Southeast Indiana, we are always on the lookout for God's True Church®. Here are a few of the churches we stumbled upon in recent weeks.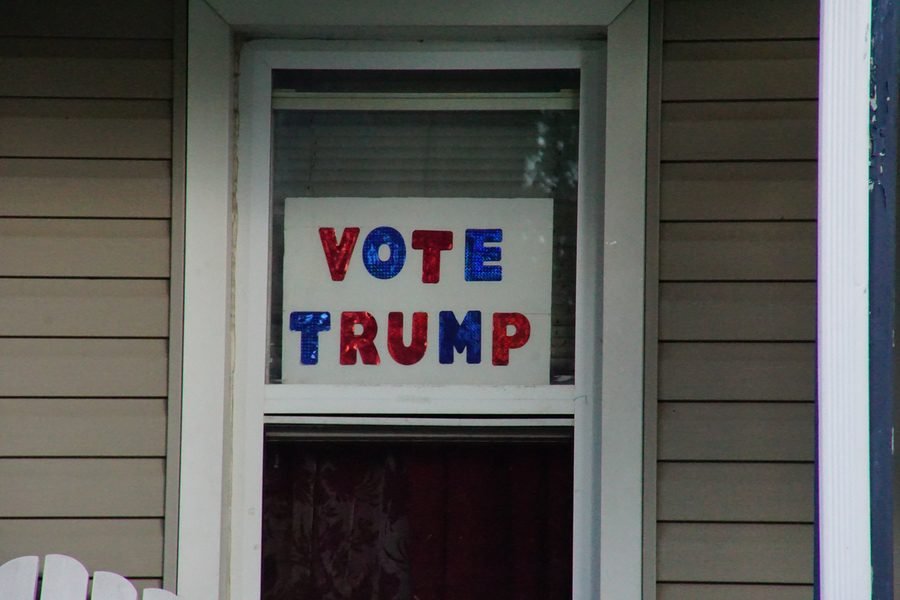 Homemade Trump sign, Adrian Michigan.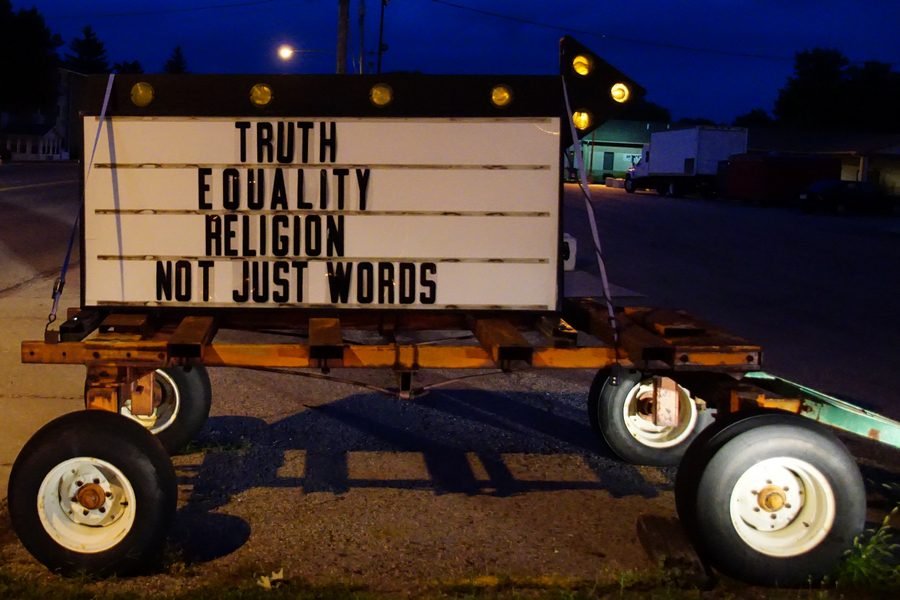 Advertising Sign, Napoleon, Ohio.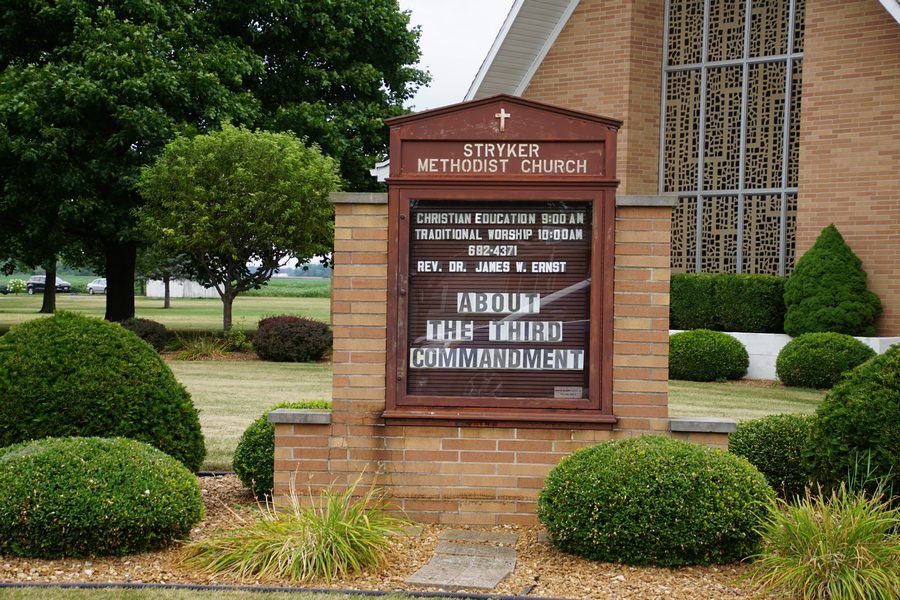 Stryker United Methodist Church, Stryker, Ohio, James Ernst, pastor. Stryker United Methodist has no web presence.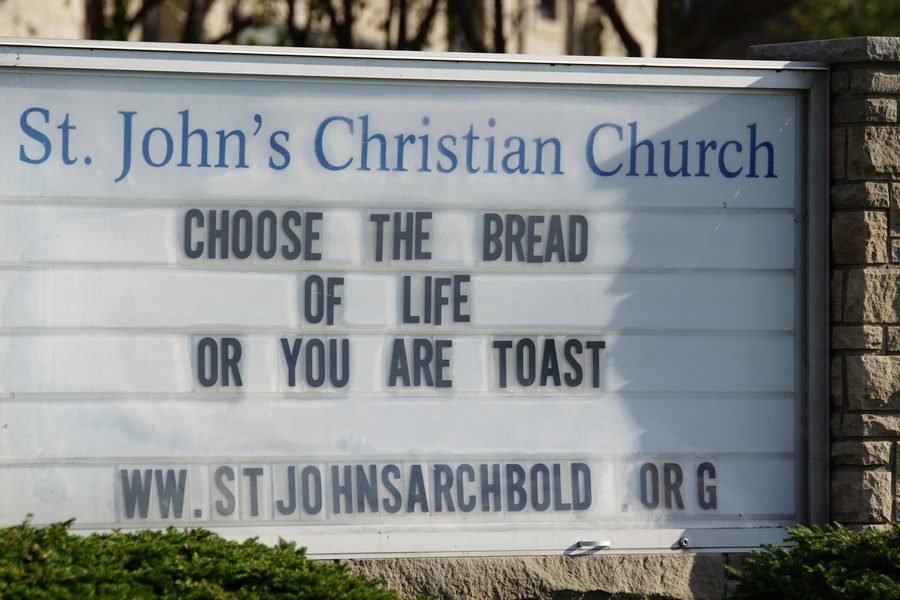 St John's Christian Church, Archbold, Ohio, Erich Christman, pastor. At one time, St. John's was affiliated with the United Church of Christ. In 2006, the church left the UCC and is now an independent Evangelical church.
My first thought as I read this was this: what if someone is on a low-carb diet and can't eat bread? And what about people with celiac disease? Whole wheat? Cracked wheat? White bread? What if I want to toast my bread? So many questions arise when pondering the depth of this lame metaphor.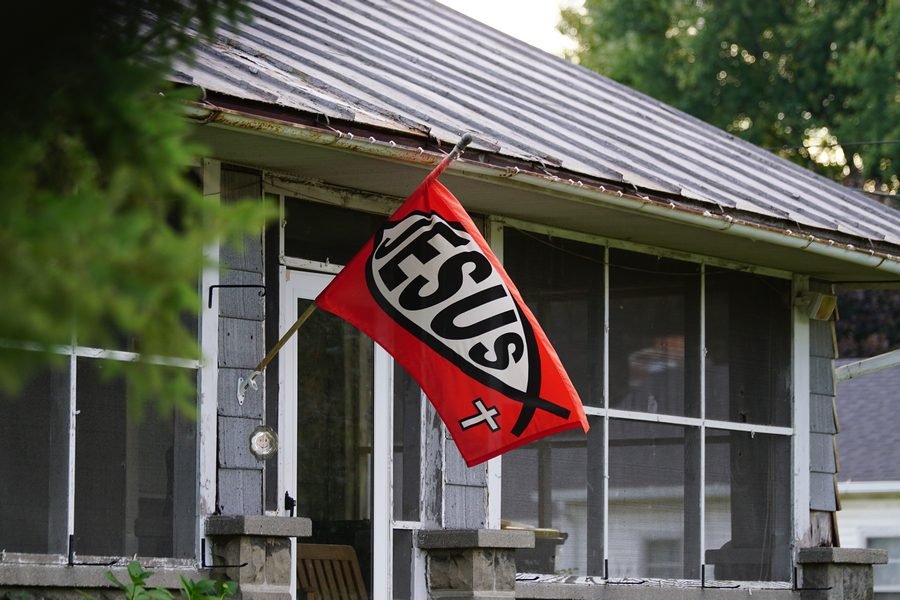 Jesus flag, Stryker, Ohio