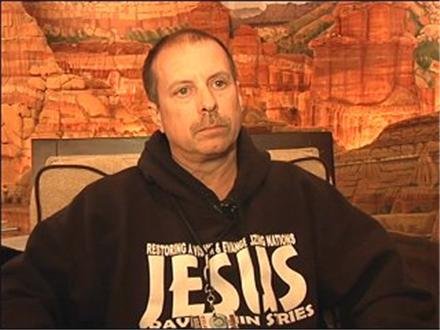 This is the one hundred and fortieth installment in The Sounds of Fundamentalism series. This is a series that I would like readers to help me with. If you know of a video clip that shows the crazy, cantankerous, or contradictory side of Evangelical Christianity, please send me an email with the name or link to the video. Please do not leave suggestions in the comment section.  Let's have some fun!
Today's Sound of Fundamentalism is a video clip of Amarillo, Texas preacher David Grisham telling children lined up at the mall to see Santa that there is no Santa Claus. Grisham is oblivious to the fact that his preaching points against Santa could equally be applied to Jesus. Grisham is a member of Repent Amarillo (link no longer active) and evangelist for Last Frontier Evangelism.
For more on David Grisham, please read How Would Evangelicals Respond if Atheists Acted Like David Grisham?