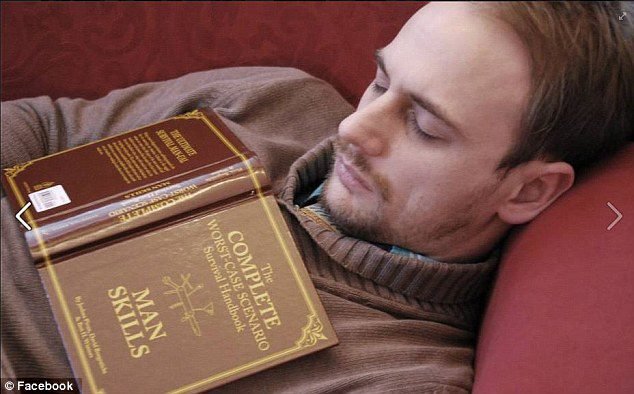 The Black Collar Crime Series relies on public news stories and publicly available information for its content. If any incorrect information is found, please contact Bruce Gerencser. Nothing in this post should be construed as an accusation of guilt. Those accused of crimes are innocent until proven guilty.
Other posts about Jacob Malone: Black Collar Crime: Judge Rejects Calvary Fellowship Pastor Jacob Malone's Plea Agreement, Black Collar Crime: Evangelical Pastor Jacob Malone Sentenced to 3-6 Years in Prison for Sexual Assault, and Black Collar Crime: Evangelical Pastor Jacob Malone Pleads Guilty to Making Terroristic Threats.
According to the Daily Local News, Jacob Malone, one time pastor at Calvary Fellowship in Downingtown, Pennsylvania, plans to "enter a guilty plea to criminal charges brought in the case of a teenager he allegedly raped and impregnated. The Local News article states:
The former pastor at a Uwchlan megachurch intends to enter a guilty plea to criminal charges brought in the case of a teenager he allegedly raped and impregnated, a prosecutor said Wednesday.

Assistant District Attorney Emily Provencher of the DA's Child Abuse Unit told Common Pleas President Judge Jacqueline Carroll Cody in court that Jacob Matthew "Jake" Malone had made it clear through his attorney that he would plead guilty and be sentenced.

….

Malone, 34, of Exton, is charged with rape, sexual assault, institutional sexual assault, corruption of minors, and endangering the welfare of children. He has been held on bail in Chester County Prison since his arrest in January 2016 after returning to the United States from Ecuador.

According to police, the victim reported that she had met Malone at a church in Mesa, Arizona, when she was approximately 12 years old. Malone was a pastor at the church that the victim attended. Several years later, in June of 2014, Malone contacted the then 17-year-old victim and invited her to stay with him and his family in Minnesota, where he had become a pastor at a local church.

While in Minnesota, police said, the victim alleged that Malone began trying to have inappropriate contact with her. In July 2014, Malone moved his family to Chester County, where he was starting a new position as a pastor at Calvary Fellowship, a non-denominational church off Route 100. Malone again invited the victim to live with him and his family, and he even registered the victim in a local high school.

The victim, according to police, reported that Malone began sexually assaulting her in the fall of 2014 while she was living at his residence in the unit block of Atherton Drive in Exton and attending Calvary. She was 18 at the time.

The victim reported that Malone provided alcohol to her on two occasions, and that during one of those incidents, the victim alleged that she became highly intoxicated and was molested by Malone.
Amazingly, Malone views his future criminal prosecution and incarceration as an "opportunity" to serve God. Please listen to the following video of Malone's plea for prayer and understanding in light of the fact that this loving father and man of God got a female church member drunk and had sex with her.
Based on conflicting information, Calvary Fellowship did indeed report Malone to the police, but they may have investigated his victim's allegations first before reporting him. Once again, let me say, it is NOT the responsibility of churches or pastors to investigate anything. They have one duty and one duty alone — REPORT THE ALLEGATIONS! (Please read How Should Churches Handle Allegations of Abuse?)

This screenshot from the church's Twitter feed leads me to conclude that they investigated FIRST before calling law enforcement. As I told one complaining church member who was upset because my posts make the church look bad, it matters not if they waited two hours, two days, or two weeks. Church leaders, upon hearing the allegations made against Jacob Malone, should have IMMEDIATELY contacted the police; immediately as in 9-1-1-like speed. That Malone was able to flee the country before a warrant being issued for his arrest, leads me to believe that there was a delay in his crimes being reported to the police.
You can find more information about this case here.
Bruce Gerencser, 66, lives in rural Northwest Ohio with his wife of 45 years. He and his wife have six grown children and thirteen grandchildren. Bruce pastored Evangelical churches for twenty-five years in Ohio, Texas, and Michigan. Bruce left the ministry in 2005, and in 2008 he left Christianity. Bruce is now a humanist and an atheist.
Connect with me on social media:
Your comments are welcome and appreciated. All first-time comments are moderated. Please read the commenting rules before commenting.
You can email Bruce via the Contact Form.