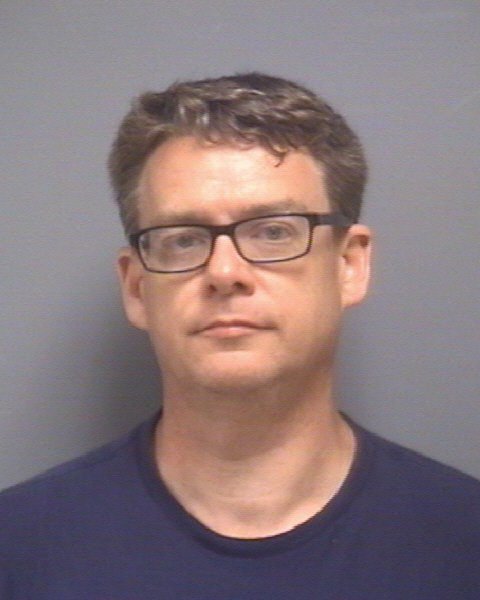 Christopher Hogge, pastor of Battery Park Baptist Church in Battery Park, Virginia pleaded guilty last week to nineteen child pornography counts. News 3 reports:
Christopher Alan Hogge has pleaded guilty to the 19 child pornography charges he faced.

Hogge, the Pastor of Battery Park Baptist Church and Director of Franklin Social Services was arrested in May of 2016 on eight child pornography charges. Additional charges were filed against him in July. He entered a guilty plea on April 12.

For 15 of the charges, Hogge was sentenced to five years behind bars with five years suspended. On four of the charges he was sentenced to tens years with five years suspended. He will serve those five years sentences consecutively, at the Western Tidewater Regional Jail.

According to court documents, pictures of children in sexual positions were found on Hogge's Twitter account. The IP address for the account was traced back to Hogge's home, which is connected to the church, where Hogge served as a Pastor. Though, that's not the only place Hogge allegedly viewed and distributed child pornography.

During an interview with Detectives, Hogge reportedly admitted to using the printer at Franklin Social Services to print more than 200 images of male child pornography five years ago. He kept those pictures at his desk there, according to court documents.
In August 2016, Wavy.com reported:
Christopher Alan Hogge was granted bond Thursday in court; but will stay in jail for another week.

Hogge is a pastor and former director of Franklin Social Services. He was arrested in May on child pornography charges.

"There is a child somewhere who has been violated," says Lieutenant Tommy Potter with the Isle of Wight Sheriff's Office.

In the case of Hogge deputies say there are thousands of victims. He was arrested after deputies got a tip and searched his home and office for computers and other devices.

Deputies say they found more than 2,600 photos of naked children and children having sex.

"As we all know, once something is on the internet it doesn't go away," Potter adds. "It is always there. These kids aren't just victimized one time, they are victimized over and over again."

Deputies say they found 53 videos on one computer. There were also photos of kids in bondage. 10 On Your Side was told Hogge would search terms like 'young boys taking showers', 'hidden camera naked boys' and 'passed out'.

"Mr. Hogge spent a lengthy amount of time going through pictures, cataloging pictures and searching for different pictures to download," Potter says.

Hogge is now facing 19 counts of child porn. Deputies say he would use Twitter to collect and distribute pictures. He has almost 5,000 followers.

"Even we don't have per say a victim here in Isle of Wight County it is not a victim-less crime," Potter adds.