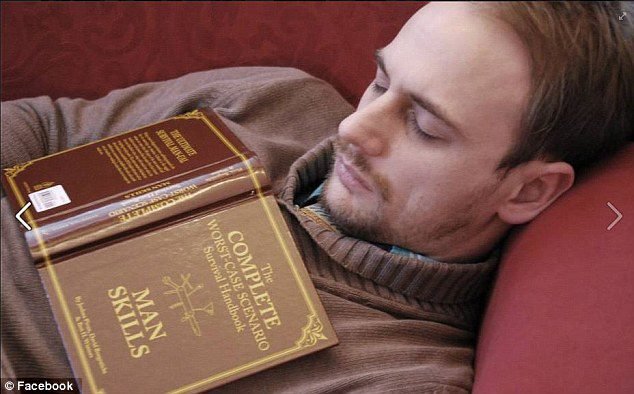 The Black Collar Crime Series relies on public news stories and publicly available information for its content. If any incorrect information is found, please contact Bruce Gerencser. Nothing in this post should be construed as an accusation of guilt. Those accused of crimes are innocent until proven guilty.
Other posts about Jacob Malone: Black Collar Crime: Evangelical Pastor Jacob Malone Plans to Admit He Raped Church Teenager, Black Collar Crime: Evangelical Pastor Jacob Malone Sentenced to 3-6 Years in Prison for Sexual Assault, and Black Collar Crime: Evangelical Pastor Jacob Malone Pleads Guilty to Making Terroristic Threats.
Fourteen months ago, Jacob Malone, pastor of Calvary Fellowship in Downington, Pennsylvania was arrested and charged with raping and impregnating a teenager who lived with his family. Since his arrest, Malone has remained in jail awaiting trial. On Wednesday, Malone appeared in court expecting the judge to approve his plea deal. Instead, Judge Jacqueline Cody rejected the plea, saying, "Given the facts of this case, I'm not going to accept this plea."
Calling the circumstances "way too serious," a Chester County judge Wednesday rejected a plea deal that would have imposed a two-year jail term on a former pastor accused of raping and impregnating an 18-year-old who considered him a surrogate father.

….

Jacob Matthew Malone, 34, had been a pastor at Calvary Fellowship, a nondenominational church in Downingtown, when he gave the teen alcohol and had sexual intercourse with her while she was intoxicated, he admitted. Sexual contact, which also included touching and kissing, occurred almost daily during the teen's senior year in high school.
The teen, who met Malone at age 12 when he was her youth pastor in Arizona, did not have a father in her life, and Malone invited her to stay with him and his wife in their home in West Whiteland Township. She helped look after Malone's three children.

In March 2016, the young woman gave birth to Malone's daughter, whom she called "a sweet, beautiful, and intelligent little girl," in a statement she read at the Chester County Justice Center on Wednesday. Now 20 and living in Arizona, she addressed "Jake" and said he took advantage of her "mentally, physically, spiritually."

She recounted regular occurrences before school and before Malone left for work at the church, "as I lay in bed not moving hoping you would get the message that I didn't want it."

She said she wanted more than a two-year sentence for Malone, whom she said she had thought was a "godly man," but "you were something else when no one was watching."

The girl had told police Malone began to sexually assault her in the fall of 2014.

Under terms of the rejected agreement, Malone would have pleaded guilty to corruption of minors, institutional sexual assault and endangering the welfare of children.

When the judge asked District Attorney Emily Provencher why the plea did not include the more serious rape charges, she said there was a question as to whether the commonwealth could prove the absence of consent.

On Wednesday, Malone, wearing shackles, bowed and shook his head while the woman read her statement before he addressed the courtroom. He did not say he forced himself on her, but he said he had made "mistakes" and should be held responsible for the sexual contact.

….

Malone resigned in November 2015 after church leaders confronted him about the teen's pregnancy and he admitted he had impregnated her. He had worked at the church for about 18 months.

….

In January 2016, police in West Whiteland Township asked for help locating Malone, who they believed fled to avoid arrest. When he returned to the United States from Ecuador, U.S. Customs and Border Protection officers arrested him on Jan. 18, 2016, at Newark Liberty International Airport.

It was unclear whether plea negotiations would continue or the case would proceed to trial.
Previously,  I reported that Malone planned to admit raping the girl. Evidently, the good pastor had a change of heart.
Bruce Gerencser, 66, lives in rural Northwest Ohio with his wife of 45 years. He and his wife have six grown children and thirteen grandchildren. Bruce pastored Evangelical churches for twenty-five years in Ohio, Texas, and Michigan. Bruce left the ministry in 2005, and in 2008 he left Christianity. Bruce is now a humanist and an atheist.
Connect with me on social media:
Your comments are welcome and appreciated. All first-time comments are moderated. Please read the commenting rules before commenting.
You can email Bruce via the Contact Form.