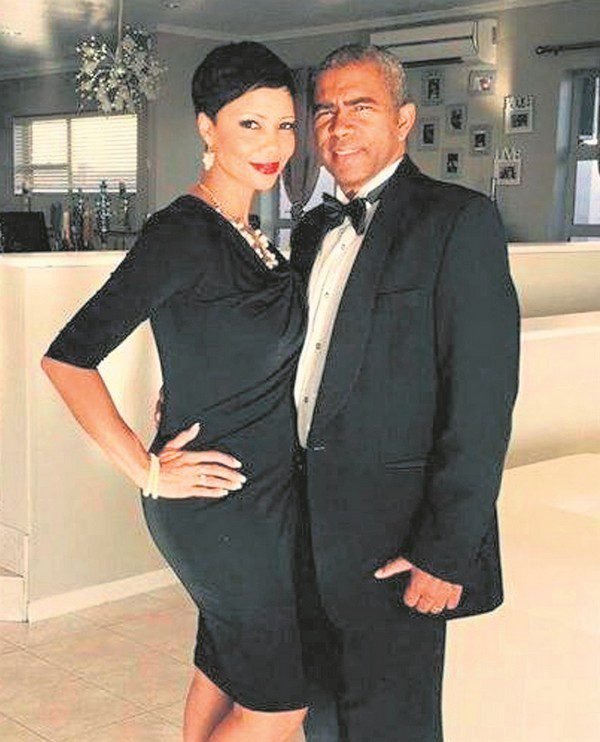 Colin Davids, pastor of New Dimension Church in Cape Town, South Africa, was accused in 2015 of running a ponzi scheme that bilked investors out of millions of dollars. In October 2015, IOL reported:
A Cape Town pastor accused of running a multi-million rand ponzi scheme will not be getting access to R290 000 [conversion rate 1 U.S. dollar = 13 Rand] of his seized funds each month, the Western Cape High Court has ruled.

Colin Davids, the CEO of foreign currency trading company Platinum Forex, had requested R90 000 for family expenses and R200 000 for legal fees a month.

ut on Friday Judge Siraj Desai refused the application, saying Davids had yet to explain how R500 million disappeared from the company's account two months ago, according to an Asset Forfeiture Unit (AFU) statement.

Desai said R90 000 per month was not considered reasonable for a family of six, reports Weekend Argus.

Davids could also not explain how he had calculated the R200 000 per month for legal costs, the judge found.

In July, the AFU seized assets worth R138 million from Platinum Forex.

Davids, who is a pastor at the New Direction Grace Church in Parow Industria, is being investigated for allegedly:

* Running a company that is not lawfully allowed to provide financial services

* Using investors' funds for his own benefit, including the purchase of multi-million rand homes in Plattekloof and Hermanus, as well as two BMWs and a Jaguar F-Type V8 S convertible.

* Making false promises to the public, claiming that "investments" would yield interest returns of up to 84 percent.

* Using funds received from investors to pay other members.

Davids claimed his monthly expenses amount to R89 779, including R10 000 for entertainment, R15 000 for groceries and toiletries for a family of six, R2 000 for his daughters, tuition fees for his younger children, and installments for vehicles.

However, Judge Desai found that Davids had failed to make full disclosure of all property and to provide a sworn statement of assets and liabilities.

He referred to the AFU's submission that less than R2 million remained in Platinum Forex's Nedbank account when the curator took control of it, after more than R500 million had been deposited between August last year and June this year.

Desai added that the lack of disclosure made it difficult, "if not impossible", for the court to find in Davids' favour.
Last week, a South African court ordered Davids to pay back millions of dollars to investors. The Daily Voice reports:
A Cape Flats pastor accused of running a multi-million ponzi scheme has lost his first round in court after a judge ordered that R100 million in funds be handed back to his "investors".

Colin Davids, the director of Platinum Forex Group, faces charges of fraud, contravention of the Financial Advisory and Intermediary Services Act (FAIS), for which he was not registered or licensed to perform.

The New Direction Church pastor, aged 49, is said to have run a scheme where investors were promised impossibly high returns, and were repaid with investments from newcomers.

According to an auditor's report, a total sum of R329m went into Davids' accounts from over 2 000 investors between November 2009 to July 2015.

Last July, the Asset Forfeiture Unit (AFU) seized assets worth R138m from Platinum Forex.

On Thursday, the Cape Town High Court said that of the over R300m that was initially invested in his company, only about R100m remains, and ruled that a curator oversee the process of distributing frozen funds to investors.

In the ruling, the judge conveyed his sympathy to investors who had simply wanted a good return on their hard-earned money, he further thanked them for their patience and warned the general public to be wary of similar schemes.

The Judge also praised the AFU for their work on the case.

According to the Hawks, investigations against Davids by the Serious Commercial Crime Unit are currently ongoing and are at an advanced stage.

Davids remains out on a R100 000 bail after he was arrested in June 2016 on charges of contravening the FAIS Act and Banks Act.

….

The controversial pastor owns two multi-million rand homes, a luxurious mansion in Plattekloof and another house in Hermanus, and several luxury cars.

However, in September last year, Deputy Director of Public Prosecutions Leonardo Goosen said the scheme run by Davids was "hopelessly insolvent" and that the accused had been trading recklessly.