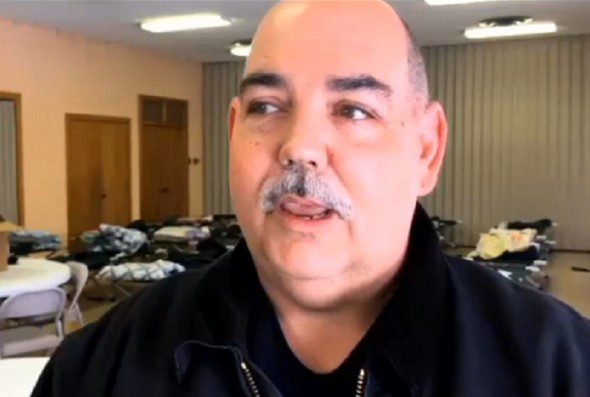 Texarkana fire fighter and United Methodist David Akin has been charged with sexually assaulting a five-year-old girl. THV-11 reports:
Texarkana fire captain and pastor has been arrested and charged with aggravated sexual assault of a child.

According to the Bowie County Sheriff's Office, 49-year-old David Michael Akin turned himself in after a warrant for his arrest was released.

On January 28, deputies responded to reports of a sexual assault of a 5-year-old girl. Her parents said on November 12, 2016 their daughter was being watched by Akin's daughter as a babysitter.

A week later, the mother of the 5-year-old noticed her daughter had an infection near her vagina. The mother took her daughter to the doctor where it was later found the 5-year-old had contracted gonorrhea.

The mother contacted the Morris County Sheriff's Office in Texas. Deputies in Morris County closed the case because they couldn't develop a suspect but had a sexual assault kit as well as an interview with the daughter.

Later in the investigation, the father of the child said she had told him that Akin pulled a blanket over her head and touched her.

Akin, a captain with the Texarkana Arkansas Fire Department, has been put on administrative leave from the fire department. He has been with the department for 23 years.
At the time of the assault. Akin was the pastor of First United Methodist Church in Texarkana,Texas.