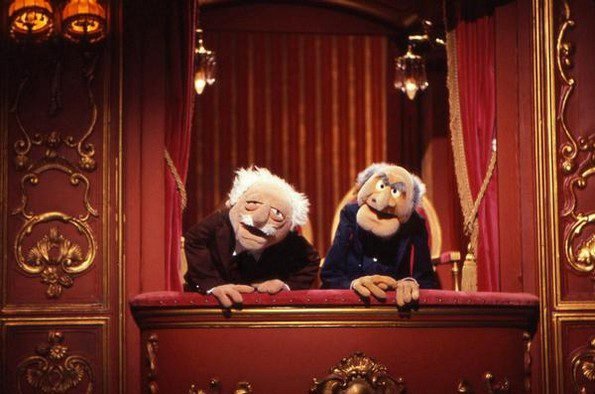 Recently, yet another Evangelical zealot stopped by to let me know what he thought of me. Enjoy!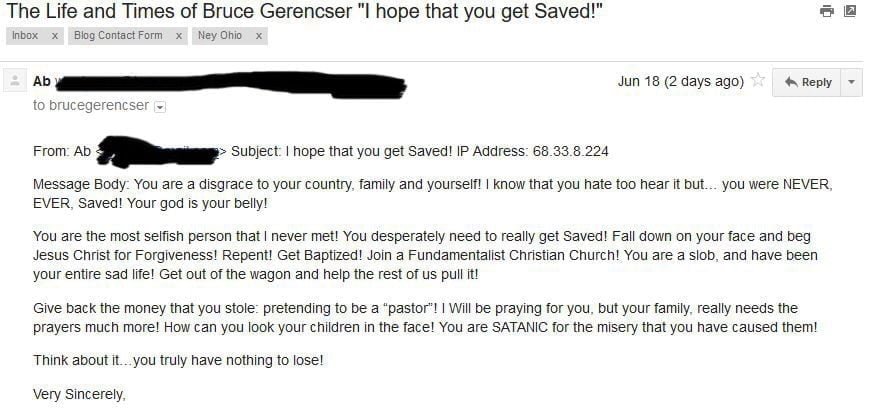 Email text:
You are a disgrace to your country, family and yourself! I know that you hate too hear it but… you were NEVER, EVER, Saved! Your god is your belly!
You are the most selfish person that I never met! You desperately need to really get Saved! Fall down on your face and beg Jesus Christ for Forgiveness! Repent! Get Baptized! Join a Fundamentalist Christian Church! You are a slob, and have been your entire sad life! Get out of the wagon and help the rest of us pull it!
Give back the money that you stole: pretending to be a "pastor"! I Will be praying for you, but your family, really needs the prayers much more! How can you look your children in the face! You are SATANIC for the misery that you have caused them!
Think about it…you truly have nothing to lose!
Very Sincerely,