As Polly and I travel the roads of Northwest Ohio, Southern Michigan, and Southeast Indiana, we are always on the lookout for God's True Church®. Here are a few of the churches we stumbled upon during our travels.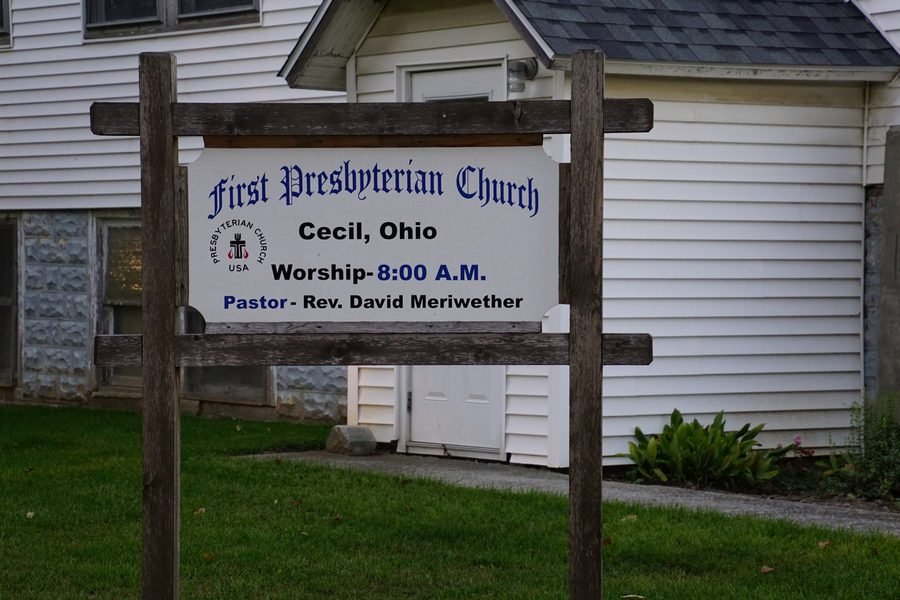 First Presbyterian Church, Cecil, Ohio, David Meriwether, pastor (Church has no web presence.)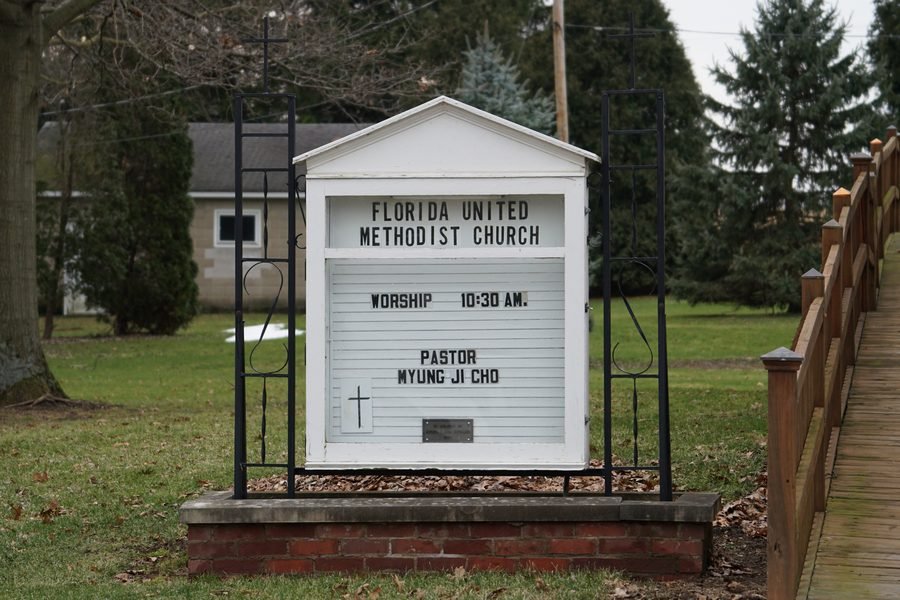 Florida United Methodist Church, Florida, Ohio, Myung Ji Cho, pastor (Church has no web presence.)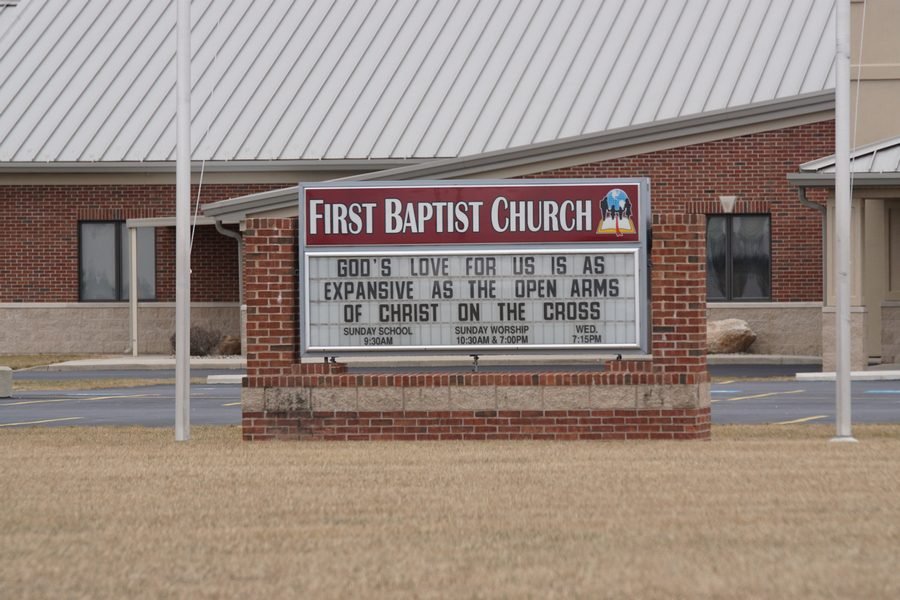 First Baptist Church, Bryan, Ohio, John MacFarlane, pastor.  I attended First Baptist in the mid-1960s and 1970s. The pastor at the time was Jack Bennett, my uncle's sister. A few years back, First Baptist built a new building. The old building now houses a brewery — Father John's Heavenly, Devilish Brewing Company. Every time I drive by the old church building I chuckle, thinking that old Pastor Bennett is surely rolling over in his grave over the current use of his church's former facility.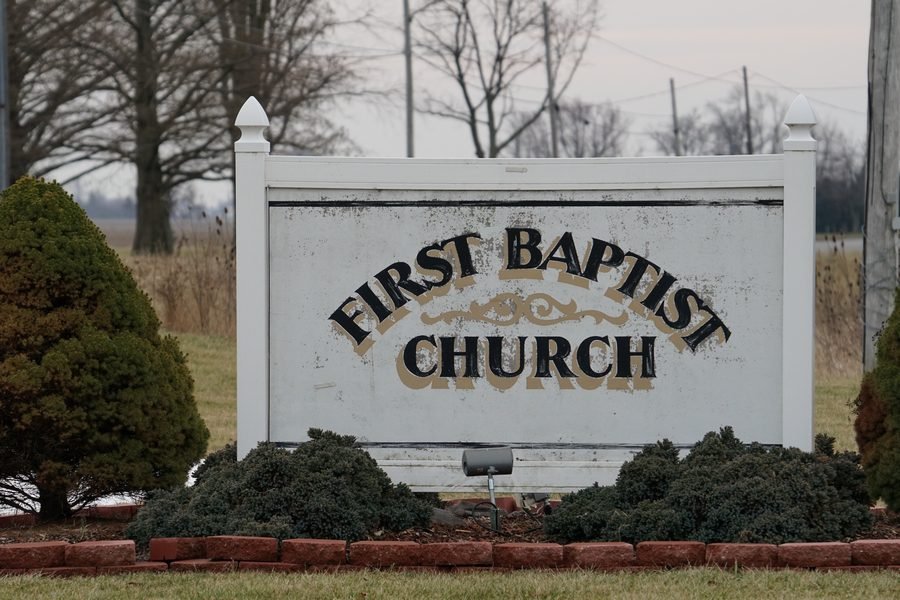 First Baptist Church, Holgate, Ohio, Irl Grundy, pastor. (Church has no web presence.)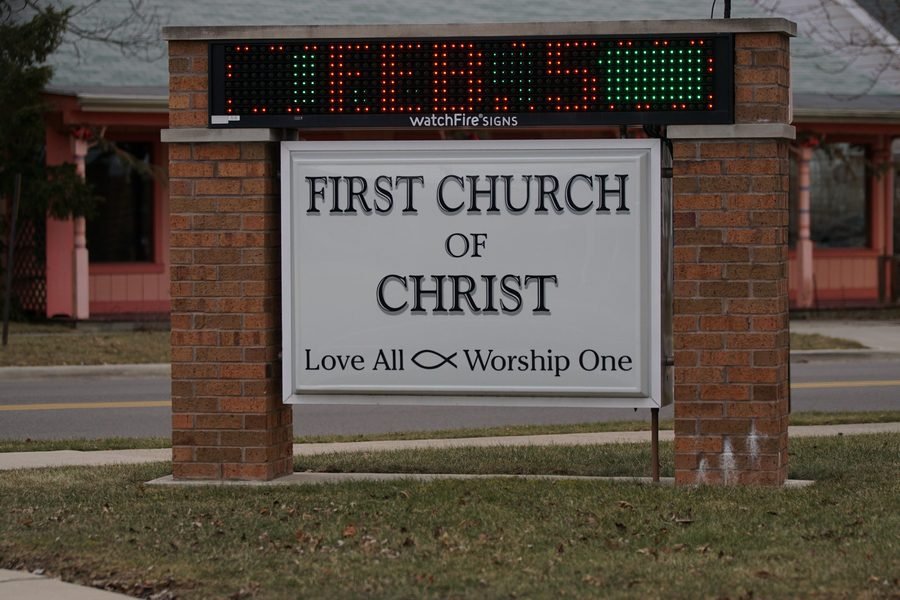 First Church of Christ, Bryan, Ohio, Larry Snavely, pastor. According to the church's What We Believe page:
We believe the Bible to be inspired by God and written down by people of His choosing. It speaks with God's authority through the individual styles and personalities of those who wrote it down. The Bible is the final authority on what is believed, taught, and practiced by this church. There are no other writings inspired by God.

Man was created in the image of God to have fellowship with and glorify God. Man, however, sinned against God by choosing his own way. Sin separated man from God and corrupted his nature with a tendency to sin. Everyone who has ever lived, except Jesus Christ, has sinned against God and is in need of salvation. Salvation is only available through the person and work of Jesus Christ. Salvation is the free gift of God's grace and cannot be earned in any way.

Every man and woman who has ever lived will one day stand before God in judgment. Those who have rejected God and His offer of grace through Jesus will be eternally separated from God in condemnation. Believers will enjoy eternal communion with God and be rewarded for works done in this life.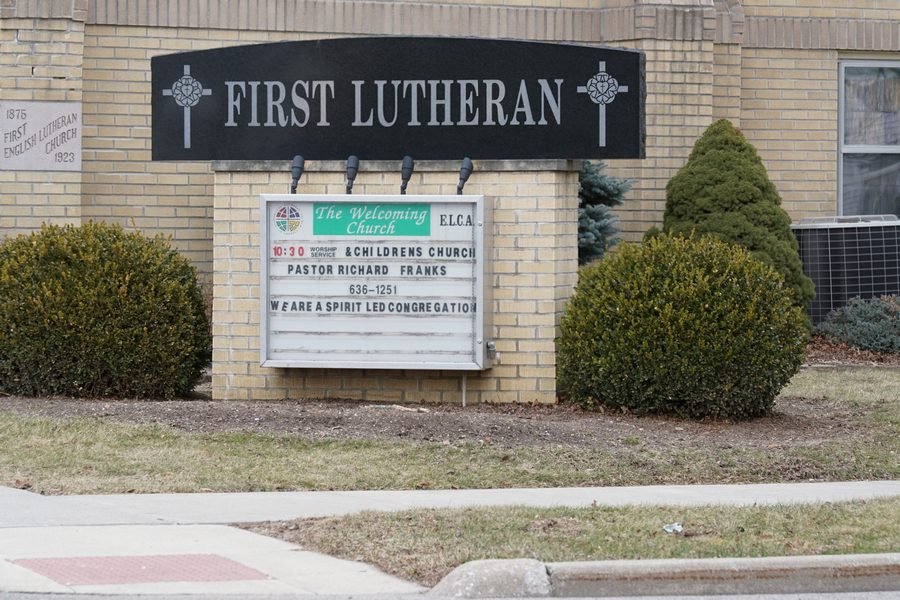 First Lutheran Church, Bryan, Ohio, Richard Franks, pastor. According to the church's sign, the congregation want passersby to know that they are THE welcoming church and a spirit led congregation. If this church is THE welcoming church, does this mean other churches are less or not welcoming? Exactly what does it mean to be THE welcoming church? The church's website states that the congregation's mission is "Making Christ Known, in our midst, in our neighborhood and in our world." This mission is accomplished through "worship and music, Bible study, Sunday School classes, mission and outreach projects."