As Polly and I travel the roads of Northwest Ohio, Southern Michigan, and Southeast Indiana, we are always on the lookout for God's True Church®. Here are a few of the churches we stumbled upon during our travels.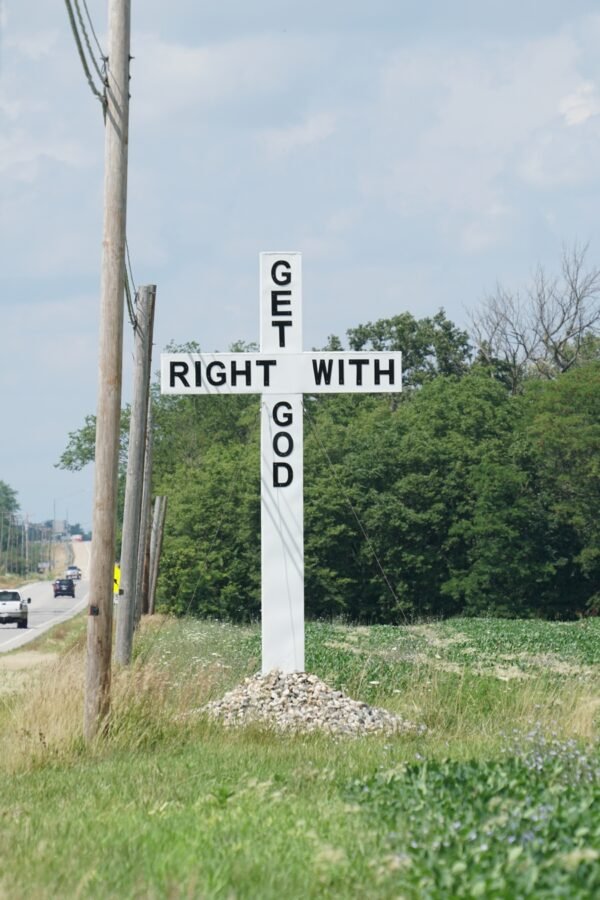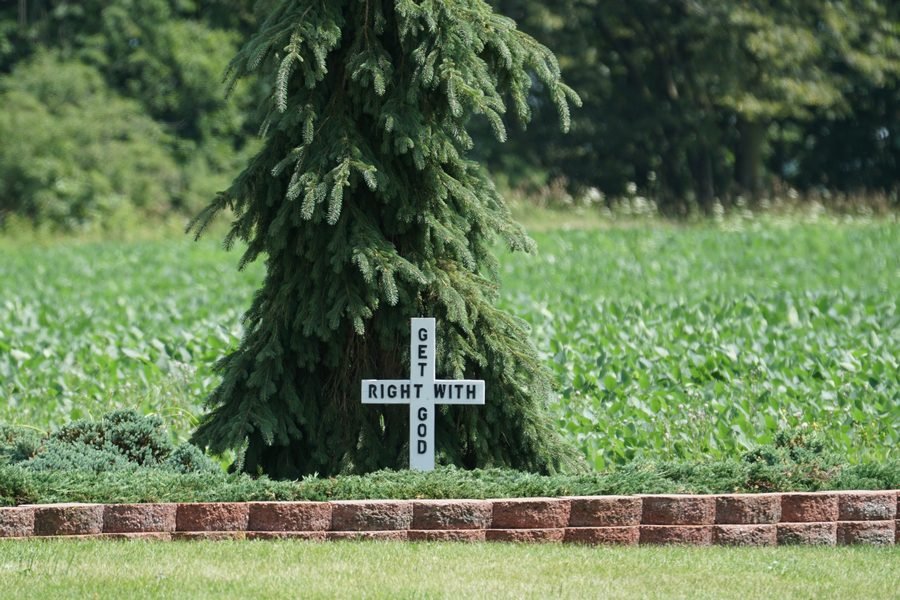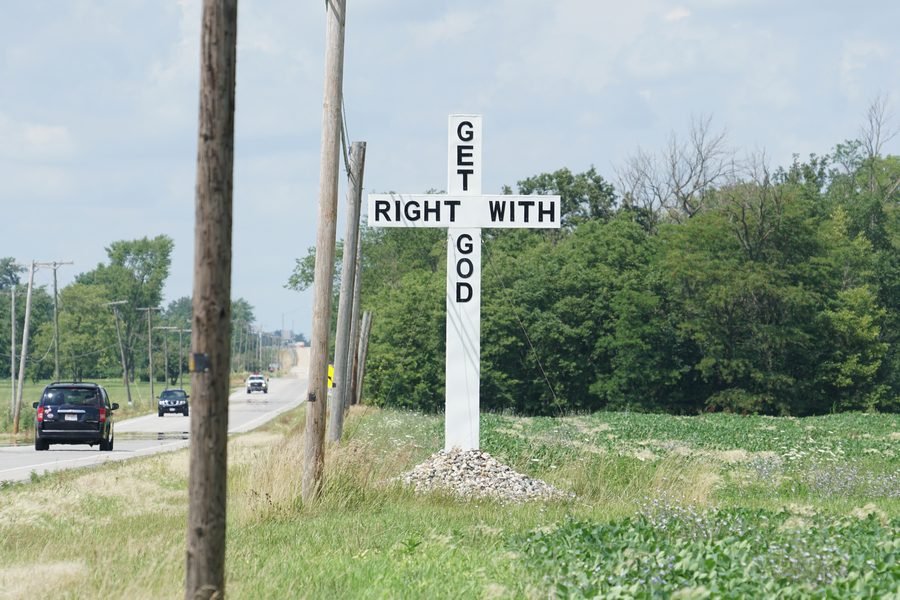 Get Right with God. Which God? Which standard of right?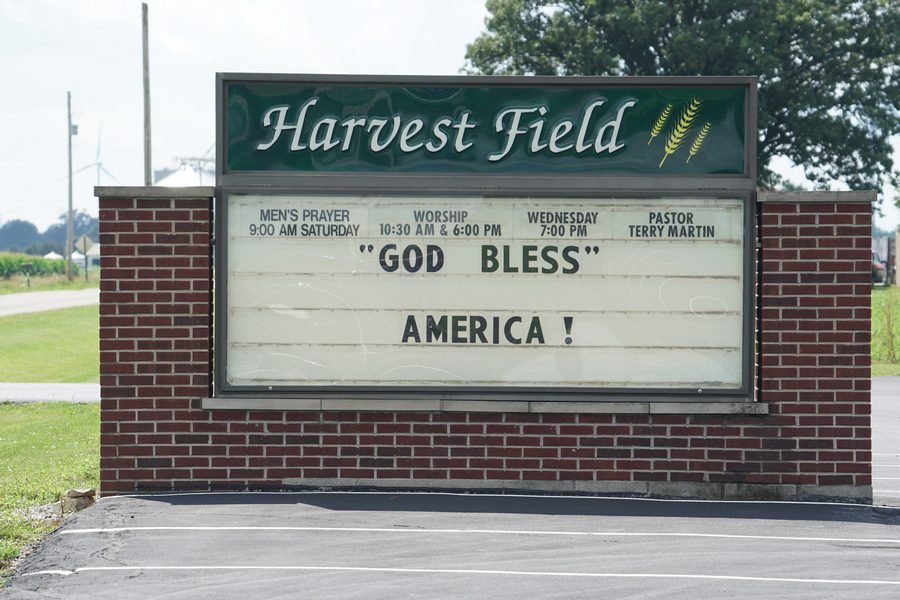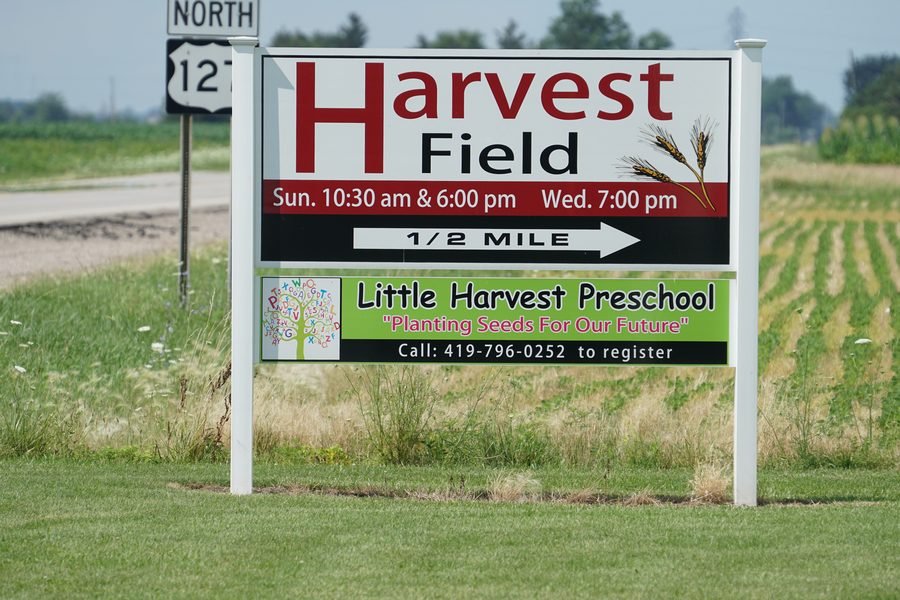 Harvest Field Pentecostal Church of God, Scott, Ohio, Terry Martin, pastor. Harvest Field has a ministry called Firehouse Youth Group. Its mission is to:
Firehouse Youth Group is the student ministry of Harvest Field PCG. Firehouse Youth is passionate about reaching the students in grades 6th through 12th. We are focused on igniting this next generation on fire for Jesus Christ by sharing the gospel and leading them in a life-changing personal relationship with Him.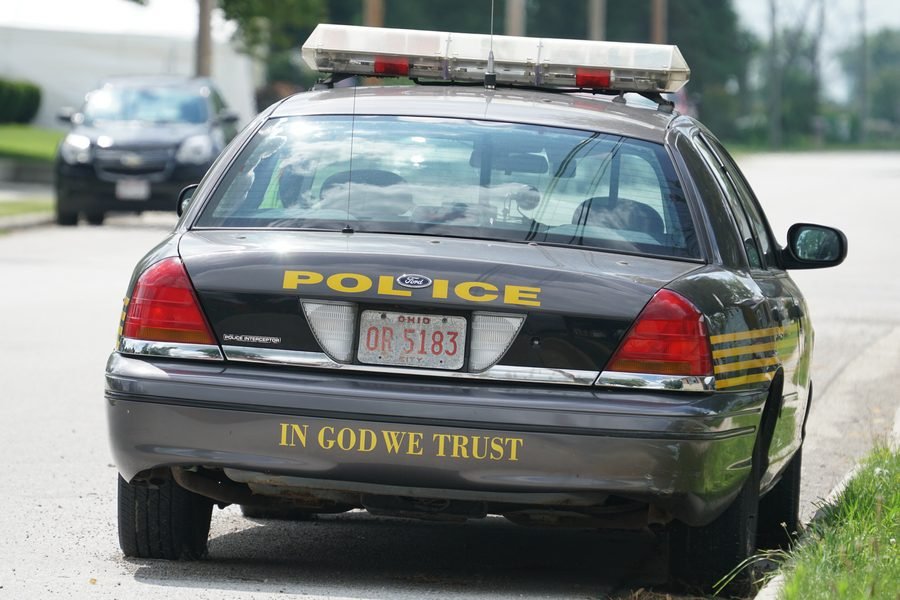 Scott, Ohio police car. The In God We Trust on the back bumper is most certainly a violation of the U.S. Constitution. The Freedom From Religion Foundation has litigated several cases dealing with such slogans. They generally win such cases. Government has no business promoting sectarian religion (and the GOD in question is without a doubt the CHRISTIAN God). More info on Scott, Ohio — population 286.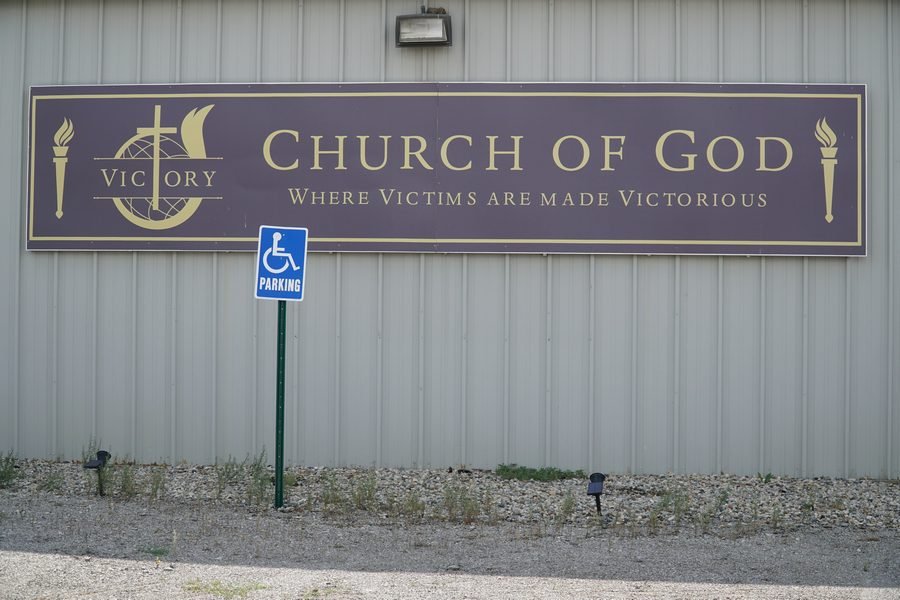 Victory Church of God, Van Wert, Ohio. Ernie Long, pastor. Victory's tag line — where victims are made victorious — is one the most offensive church advertising slogans I have ever seen. Imagine the church congregation doing door-to-door, asking locals if they are "victims."  Victims of what, exactly? Sexual abuse? Substance abuse? Spousal abuse? Spiritual abuse? Pastoral abuse? Child abuse? Is Victory Church really a one stop shopping place for all those who have been abused?  Is the church trolling for victims so they can be further victimized by Jesus and his followers?