As Polly and I travel the roads of Northwest Ohio, Southern Michigan, and Southeast Indiana, we are always on the lookout for God's True Church®. Here are a few of the churches we stumbled upon during our travels.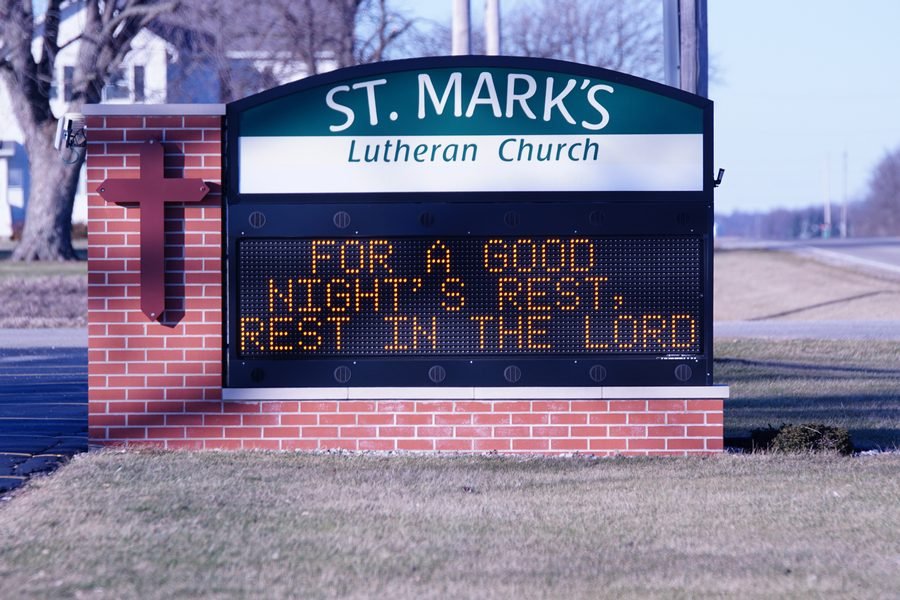 St. Mark's Lutheran Church, Defiance, Ohio. (church has no web presence) Does God really love everyone? Really? What evidence is there for God loving everyone? If he really, really, really loves everyone, God has a funny way of showing it.
Is "resting" in the Lord the cure for insomnia? If so, why do so many Christians take Ambien?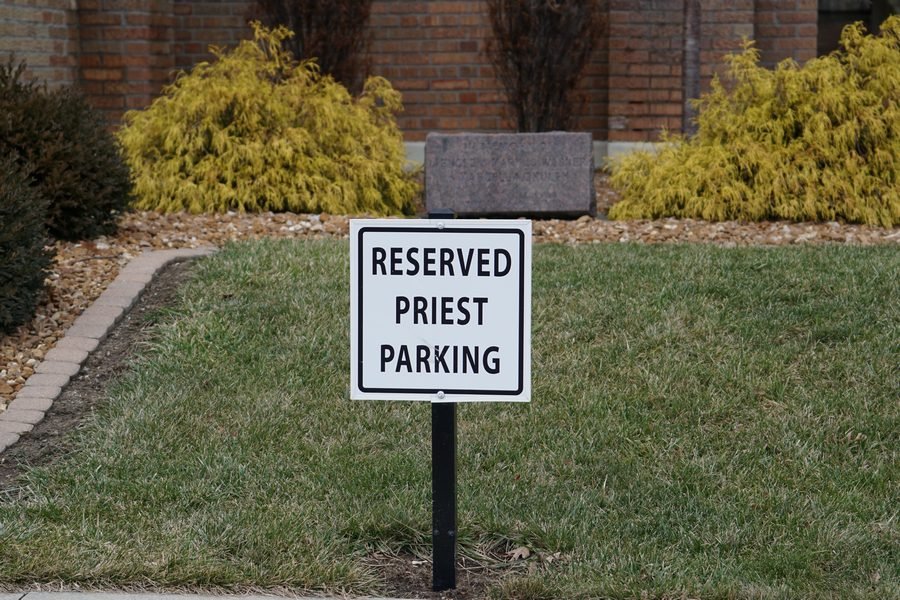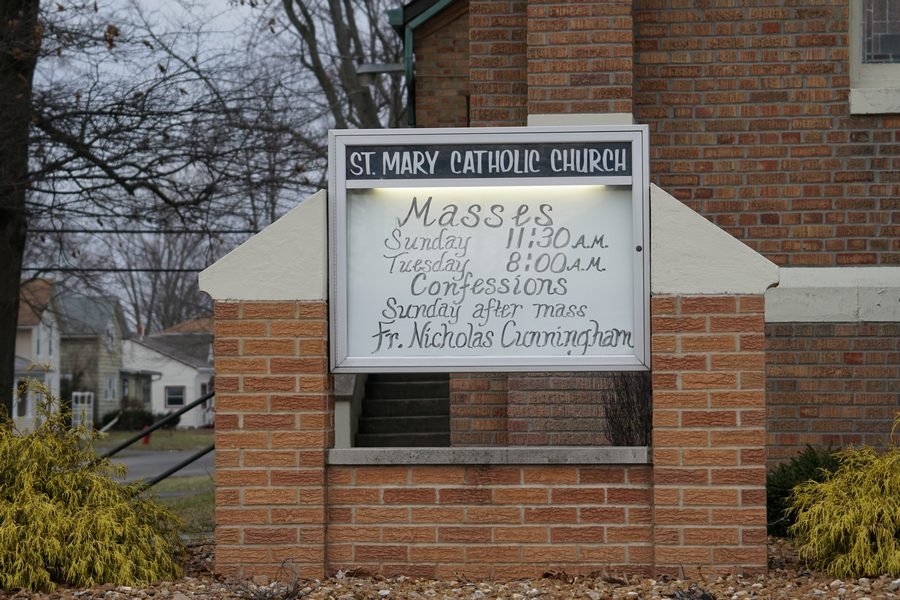 St. Mary Catholic Church, Holgate, Ohio, Nicholas Cunningham, pastor. (church has no web presence)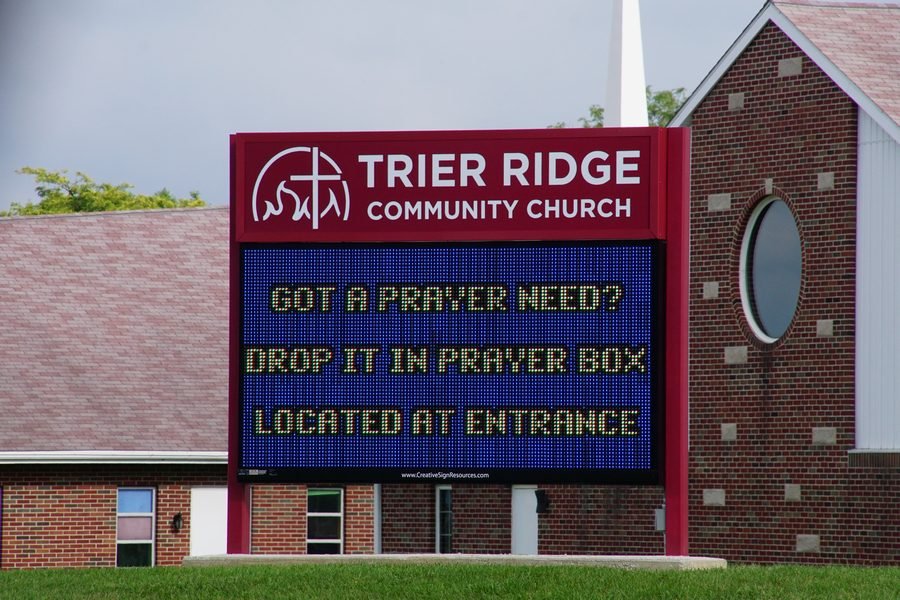 Trier Ridge Community Church, Fort Wayne, Indiana, Ross Osborn, pastor. According to Pastor Osborn's church bio:
"God accepts us right where we are, but He loves us too much to leave us there."

As the lead pastor of Trier Ridge Community Church, Pastor Ross has a passion for carefully unpacking the truths of God's Word. He has served at TRCC since April 8th, 2013. Pastor Ross has ministered in four countries and is passionate about missionary work, local community outreach,and fostering growth in others to equip them to be the Church wherever they go. He enjoys camping, the outdoors, the Cubs, reading, and spending time with his wife and best friend, Lily and their two daughters, Kaylee & Kelsey.
Pastor Osborn is a Cubs fan, a sure sign that he is NOT a Christian. Trier Ridge is affiliated with the Churches of God, Findlay, Ohio.
According to the church's What to Expect page, visitors can expect:
* A casual, friendly atmosphere

* To hear relevant teaching

*To experience engaging, blended worship

* To meet people of many ages, cultures, backgrounds

*To witness a church heavily focused on missions and outreach on the move

* To be accepted as I am

* To connect with others just like me

* To love and be loved by God and others

* To grow in relationship with God and others

* To serve and be served in a growing and thriving church community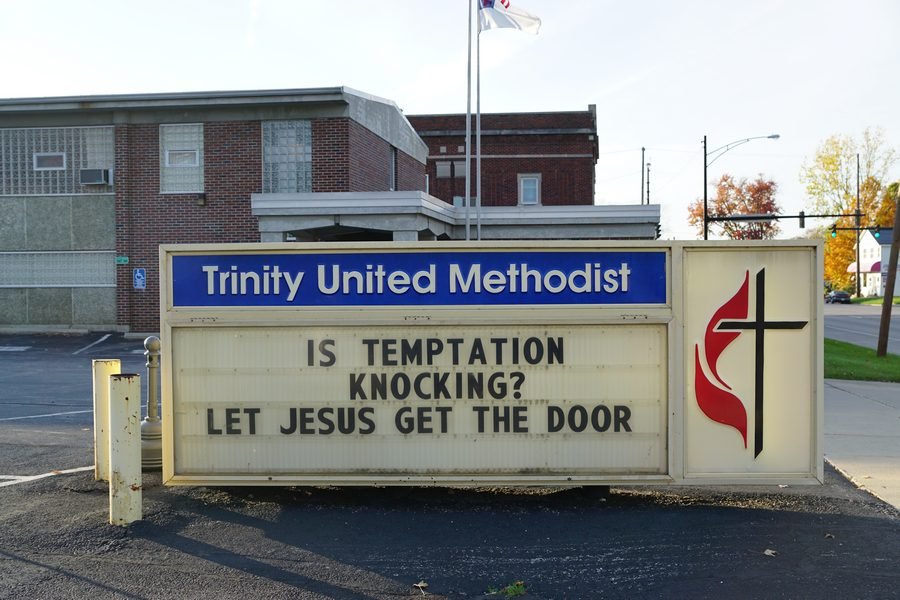 Trinity United Methodist Church, Defiance, Ohio, Judy Williams, pastor. Pastor Williams' bio states:
Pastor Judy Williams has been with us since July 19, 2015.

​Greetings!!!

It is my prayer that you love the Lord your God with all your heart, all your soul, all your mind, and all your strength at a deeper level than when receiving last month's Trumpet. It is my prayer that you were enabled to love someone who seemed unlovable; and to accept someone who was different from you, just as Christ accepted you. How do you measure your spiritual growth? As a new believer we compare ourselves to who we used to be. As we mature, we compare ourselves to the Word of God. I am thankful for a Heavenly Father who is always right alongside us, as we attempt to become more Christ-like.
Trinity's vision statement states:
"Help others reach their full potential as Disciples of Christ!"

​Our hope and our call is to use our God given gifts to spread the love of our living God, the message of salvation through Jesus Christ and the power of the Holy Spirt for the transformation of the world starting right here where we are, and meeting people wherever they are.
In May, some congregants took a trip to Kentucky to visit Ken Ham's monument to ignorance, The Ark Encounter.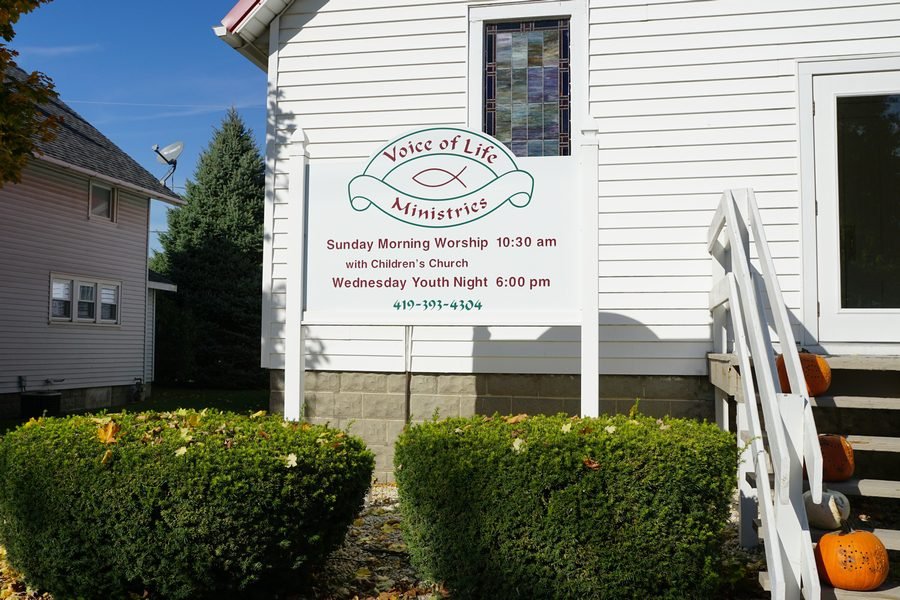 Voice of Life Ministries, Ayersville, Ohio (Church's Facebook page)