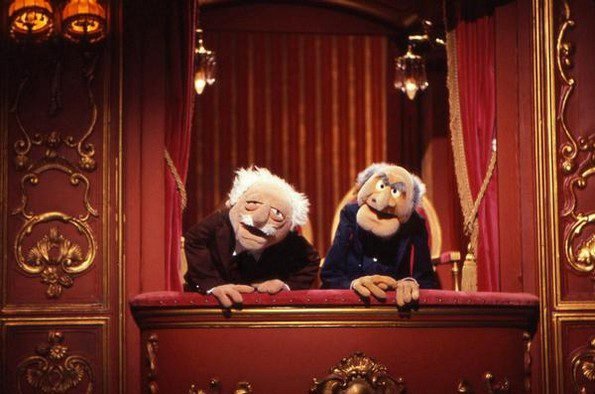 Just when I think I have heard every possible explanation for my past and present life, a Christian will cook up a new explanation that he believes properly explains my story line. Unwilling to let me tell my story — while demanding I accept their testimony of faith in a dead man named Jesus — these diviners of truth think they know me better than I know myself. Take Doug, who sent me an email today that stated:
I just really stumbled on your site today . You r not an atheist or agnostic you and I both know that is not true . You just have become very bitter some where along the line. What triggered that only u know . The things u at one time believed u still believe . it is sad that u have taken the stand u have . The Bible states that it is possilble to even forget u have been saved by allowing bitterness to come n . U r n my prayers !
Let me summarize Doug's divination of my mind:
I am not an atheist and I know it.
I am not an agnostic and I know it.
I am a Christian who has become bitter.
What triggered this bitterness, only I know.
What I once believed, I still, deep down in my heart of hearts — down where the Holy Ghost is snoozing away — believe.
I have forgotten that I am saved because I have allowed bitterness to come into my life.
Got all that?
First, Evangelicals such as Doug confuse directness with bitterness. I say what I mean, and mean what I say. There is nothing in my writing that suggests bitterness. Only Evangelicals who can't square my life with their theology say I am bitter. Now if someone said I was angry or irritated, that would be different. Anger is a normal human emotion, so when racist-in-chief Donald Trump does some of the things he does, yes, it sure as hell angers me. I've learned to harness my anger and turn it into words and actions. I have found it is better to embrace my anger than pretend it does not exist, or to think that being angry is a sin or weakness. But bitterness? Not a chance. Ask those who knows me if I am bitter and they will tell you no. Being bitter is just not who I am.
Second, I am an atheist. Say that real, real s-l-o-w: Bruce Gerencser is an atheist. Shouldn't I be the one to determine who and what I am? If I say I am an atheist and my beliefs and actions are consistent with atheism, shouldn't my self-identification be taken at face value? Imagine me saying to Doug, You are not a Christian Doug, You know it, and I know it. Doug would be offended, as he well should be. If Doug says he is a Christian, then I should accept what he says, especially if his beliefs and actions are consistent with Christianity
Third, no I do not believe what I once believed. I don't know how any person in his right mind can read my writing and conclude that I still believe what I once did. I had several belief changes as a Christian, so what beliefs specifically do I still believe? My beliefs in 1976 when I entered college were very different from my beliefs as a pastor in 1989, and my beliefs in 2003 when I pastored my last church were different from my beliefs in 1989. He who attempts to judge my beliefs at a certain point in time will likely be wrong. My beliefs continue, even today, to evolve and change. Old beliefs are challenged, corrected, and abandoned. New beliefs are embraced and believed until new evidence and knowledge forces change. Even at the ripe old, curmudgeonly age of sixty, I still have the capacity to learn new things. New sex positions, for example. Learning them of course, doesn't mean I can do them. Just tonight, I attended an Ohio high school football game. I've attended over the years more games than I can count, yet, until tonight, I had never watched a game that ended in a tie, forcing overtime. So tonight, as my ass cheeks froze on cold aluminum bleachers, I watched two teams battle it out in overtime, and in doing so I learned what the rules were for an overtime high school game.
One aspect of learning new things is the discarding of previous beliefs. I once was an Evangelical Christian. My theology was orthodox in every way. Today? I no longer believe in the existence of the Christian God. I no longer believe Jesus is God, nor do I believe he was virgin born and resurrected from the dead. Jesus was a man who lived and died two thousand years ago, end of story. I reject all the cardinal beliefs of Christianity, yet somehow, according to Doug I, still believe what I once believed. Pray tell, how is that so? Who better to know what I believe than yours truly?
Third, I have not forgotten I am saved. I know exactly when I was saved because I was there when Jesus saved me, and I know when I lost my salvation too, almost nine years ago. But Bruce, the Bible says once saved, always saved. Once Jesus saves you, you are forever his! What the Bible says is immaterial. After all, millions of Christians believe the exact opposite, that Christians can fall from grace, losing their salvation. Some Christians believe that once you have lost it you can never get it back. Regardless of how someone interprets the Bible and what soteriology they extract from its pages, shouldn't I be the final arbiter on this side of the grave as to whether I am a Christian or not? Surely, it's up to me to decide who and what I am.
So to all the Christian Dougs of the blogosphere I say this: don't think you can know me better than I know myself. You don't. My wife of almost forty years knows me best, yet she doesn't know everything about me. I see a counselor on a regular basis. He knows things about me that no one else knows. You know, things such as my secret desire to be a slinky, kinky cross dresser, complete with panties with the days of the week on them and red stiletto heels. Picture that in your mind, readers! I wonder if published pictures of me in drag would change Doug's mind about my s-a-l-v-a-t-i-o-n? If so, get ready Facebook. High resolution photographs are on their way!