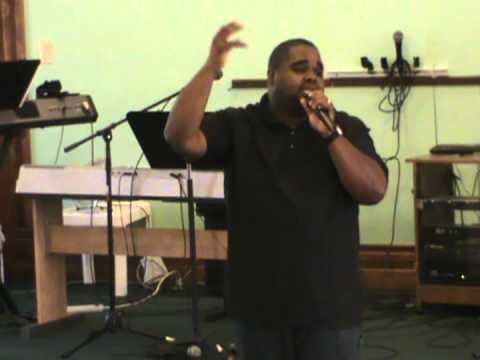 Michael Cole, worship pastor at The Worship Center Ministries in Dixon, Illinois, was convicted on charges of sexually abusing a teenage boy.
Kathleen Schultz, a reporter for SaukValley.com wrote:
A Dixon man charged with 25 counts of aggravated criminal sexual abuse of a teenage boy was sentenced to 6 months in jail and 8 years' probation – 4 years on each of the two charges to which he pleaded.

The other 23 were dismissed per his plea agreement.

Michael J. Cole, 38, must serve the full 6 months; he is not being given day-for-day credit, but he was given credit for 9 days served. He also must pay $2,428.25 in fines and fees.

….

The boy was 16 when the abuse began; Cole was 29 and the assistant pastor at his Dixon church.

Although Cole is being allowed to remain a worship leader at the Worship Center, 403 N. Ottawa Ave., while on probation, he may be in the presence of those younger than 18 only when other adults are present.

He cannot be a minister, counselor, or mentor, or hold any kind of leadership position over any children younger than 18.

His father, Bishop Michael F. Cole, is the Worship Center pastor.

Although his son has been preaching in his church recently – and in fact delivered a short, videotaped speech Sunday letting members of the congregation know about his upcoming jail term and thanking them for their support – his role in the church upon his release "has yet to be determined," his father said Tuesday. He has no position at the church at present, other than being a worship leader, the bishop said.

Also under the terms of his probation:

Cole must register as a sex offender; cannot in general have any contact with a child younger than 18 unless supervised by an adult 21 or older; must complete any and all recommended sex offender evaluation and treatment; can have no contact with his victim or any of the victim's immediate family; and cannot leave the state without the court's permission.

He also cannot have any sexually explicit material; date or have a romantic relationship with anyone who has physical custody of a minor child; cannot live within 100 yards of a school, daycare, YMCA, YWCA, park, playground or any other place children congregate; and cannot place a personal classified ad, go to a bar, or have a firearm or any other dangerous weapon.

Cole, who was sentenced Wednesday, was arrested Sept. 14, 2015, after an investigation that began that August, when the boy reported being sexually abused in 2008 and 2009, when he was 16 and 17, and Cole was 29 and 30.