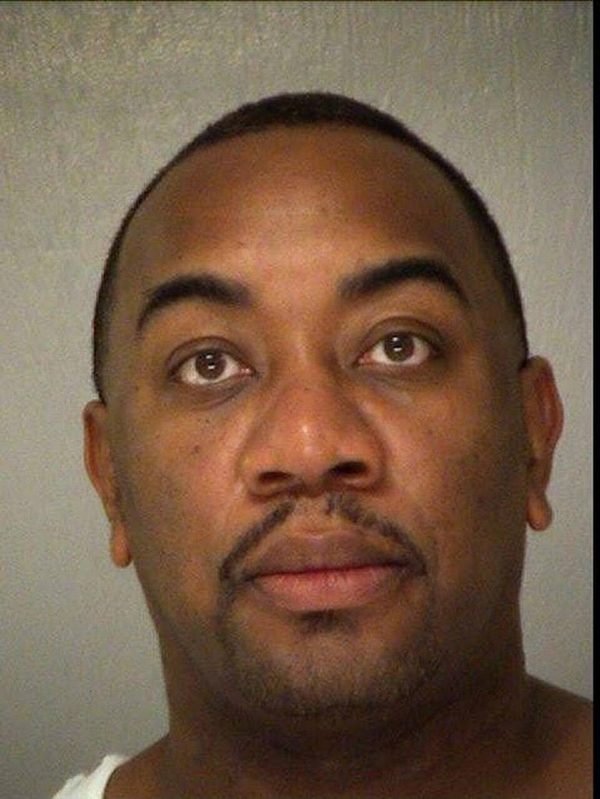 Yesterday, William Pounds III, pastor of King's Chapel Memorial CME Church in Perry, Georgia, was convicted of murdering his lover.
Joe Kovac Jr, a reporter for The Telegraph, writes:
The trial was over, the guilty verdict was read and the former church pastor just convicted of murdering one of the two women he had simultaneously been engaged to marry shut the small Bible on the defense table in front of him.

At times during his four-day trial as his fate hung in the balance, William Claude Pounds III appeared to read that Bible and pray over it.

He stood accused in the June 2015 slaying of his longtime girlfriend and fiancee Kendra M. Jackson, a 46-year-old divorced mother of three who worked as a personal banker at the BB&T branch near Macon Mall. Pounds and Jackson had met at another local bank in 2000 and dated off and on for a decade and a half.

In the years before she died, they had been engaged to be married. Unbeknownst to her Jackson, Pounds would later ask an Atlanta woman for her hand in marriage. She, too, had said yes and Pounds had carried on relationships with both of his betrothed.

In the hours and days after Jackson died of a gunshot wound to the head, Pounds told investigators and acquaintances varying accounts of how Jackson had committed suicide.

The general story was that, in a fury over learning he was leaving her for the other lover, Jackson had grabbed his .40-caliber Springfield Armory pistol from his bedroom dresser and fatally shot herself in the right temple.

Pounds, 49, who had been pastor of King's Chapel Memorial CME Church east of Perry, was a senior master sergeant in the Air National Guard. He worked at Robins Air Force Base.

On Tuesday, a jury of seven women and five men deliberated for about three hours and 15 minutes before finding him guilty of malice murder. At one point about an hour into their deliberations, they returned to the courtroom and asked to hear the 911 call that Pounds made the night Jackson died.

Near the beginning of the roughly seven-minute call, Pounds could be heard telling the emergency operator that Jackson "was trying to take the gun and she shot herself in the head," only to rephrase that numerous times later in the call, saying, "I was trying to take the gun away from her," and later adding six more times, "I was trying to take it from her!"

Pounds sat hunched over his Bible as the recording played, his head bowed and his hands clenched, thumbs twirling.

Other inconsistencies also plagued Pounds' version of events from the night of July 11, 2015, when Jackson died on the floor of his Bel Meade Place townhouse just south of Macon's Stinsonville Road.

Among the discrepancies were how Pounds told some people in the days afterward that Jackson had fired a shot at him, but did not remember whether she had done so when an investigator questioned him soon after it happened.

Police believe two bullets were fired the night Jackson died: one into Pounds' bed, the other into Jackson's skull.

Prosecutors believe Pounds made up his bed to hide the bullet hole in the bed.

Pounds also told a firefighter at the scene that he hadn't been in the room when Jackson supposedly shot herself.

The varying scenarios of Jackson's death — all attributable to Pounds, what with him the only one alive to tell — apparently didn't fly with jurors. Nor would they with Bibb Superior Court Judge Howard Z. Simms.

As Pounds stood before him at sentencing, the judge said, "Mr. Pounds — and I'm not gonna dignify you by calling you Rev. Pounds, you didn't earn that — you are a liar, you are a manipulator and frankly you are an outright charlatan."

Simms rebuked Pounds' litany of lies, telling him he had never heard anyone in his courtroom tell as many tales as Pounds had told when he testified and when he called 911 after Jackson died.

"I don't believe that the truth is in you," Simms said.

The judge said there was a price to paid for all that deceit.

"I sentence you to life in the penitentiary without the possibility of parole," Simms said.

….