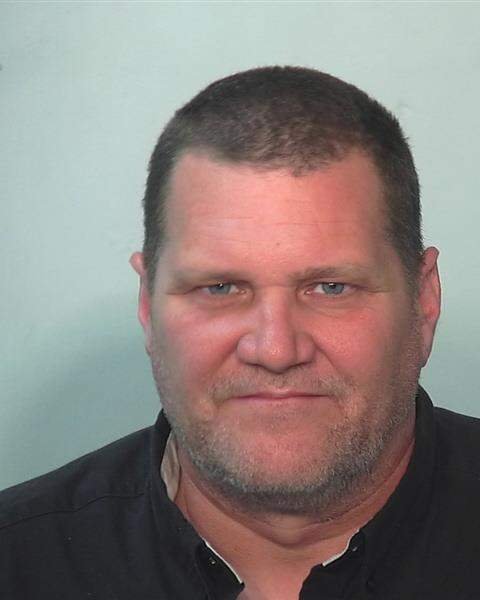 Lawrence "Lance" Davis, a sound-light tech at C2G Ministries Music Hall (Come2Go Ministries) in Fort Wayne,Indiana, has been charged with molesting a girl from the age of five through age eighteen.
Jamie Duffy, a writer for the Fort Wayne Journal-Gazette, reports:
Sixteen felony charges of child molesting and related misconduct have been filed against a 47-year-old local sound and light technician whose victim said she endured years of abuse before she finally went to police when she was 18 years old.

Lawrence M. Davis, also known as Lance Davis, of the 300 block of Third Street, started abusing the young girl when she was 5 by performing a sex act on her, according to court documents. He also showed her some porn during the first incident, a practice he continued over the next 13 years.

The pornography included what the victim referred to as "normal pornography" in magazines and photos from Davis' "Porn Bucket," and some that included animals and nude children. When she was older, the victim said she was shown pornography on a computer, according to court documents.

When she was 13 or 14, Davis gave her cigarettes and fruity alcoholic beverages, and the two would smoke Spice, a synthetic marijuana, together. The sexual demands became greater and more varied, eventually including eating feces, the victim said in court documents.

When she balked at his demands or asked him why he abused her, Davis used various lines: "I am doing this because I trust you; I love you," and "If you tell anyone they'll get jealous and that would make me mad." At other times, he would tell her he'd kill her if she told anyone.

Court documents said her mother was uncooperative when questioned. An older relative said she was uncomfortable with the way he spoke to the victim, as if he were a lover.

Some of the abuse allegedly took place at Come2Go Music Hall, or C2G Ministries Music Hall, in the green room, the men's bathroom and the tech room, the victim said. Davis was a subcontractor working light, sound and music tech, according to Pastor Brian Spahr, court documents said.

The pastor said the victim had made a disclosure to church staff about Davis sexually molesting her and the church staff encouraged her to file a police report [REALLY? SHOULDN'T THE STAFF HAVE IMMEDIATELY CALLED THE POLICE?], court documents said. She went to the police in March and an ensuing investigation resulted in the felony charges against Davis.

Those charges include child molesting – intercourse or deviate sex with a victim younger than 14; sexual misconduct with a minor; child seduction as a guardian, adoptive parent, adoptive grandparent or custodian; two counts of dissemination of matter harmful to minors; and contributing to the delinquency of a minor.

….