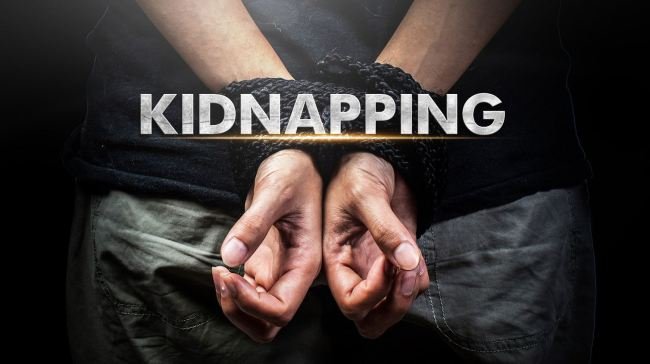 Sibusiso Makhyana, pastor of Abandoned Life Fellowship in South Africa, was sentenced last month to four years in prison for kidnapping and assault.
Greytown Regional Court Magistrate, Mr Masikane, said, "this is the saddest day of my career having to sentence a man of God".

Pastor Sibusiso Makhyana was sentenced to four years' direct imprisonment for kidnapping and assault with intent to cause grievous bodily.

At the same court hearing on October 31, one of the pastor's co-accused, Lindokuhle Mhlongo, was sentenced to an effective 18 months imprisonment and the other three co-accused, Kwandile Zondi, Spephelo Chonco and Thabiso Zondi, were given suspended sentences.

According to the evidence, Makhanya claimed his house in Enhlalakahle was broken into and certain items stolen.

He alleged he had received information who had committed the theft and chose not to report the housebreaking to the police, but rather take the law into his own hands.

Makhanya, with the four co-accused, undertook a manhunt – they kidnapped a man, took him to the pastor's church "Abandoned Life Fellowship" where he was severely beaten and burnt.

The man, who subsequently brought a case of kidnapping and assault with intention to do grievous bodily harm against the accused, continuously denied he had been involved in any housebreaking.

He was eventually rescued by his sister who heard his cries for help and taken to Greytown Hospital where his injuries and burn wounds were treated.

The state proved, beyond reasonable doubt, that Makhanya and his co accused kidnapped and assaulted the complainant with intent to cause grievous bodily harm. All accused were convicted on both counts.

In delivering sentence, Mr Masikane stated that not only had Makhanya brought shame to the church, but had embarrassed his congregation, adding that his co-accused were doing his bidding due to the power he held over them.

Kwandile Zondi and Sphephelo Chonco of his congregation relied upon Makhanya for financial, spiritual and other assistance.

Accused number five is a sentenced prisoner in a housebreaking case and while his housebreaking case was pending he committed this offence.

The state argued for a custodial sentence in this matter taking into consideration the gravity of the offence and the fact that vigilante justice cannot be condoned by the courts as this would lead to pure anarchy if persons such as Makhanya had such a hold on people.

The defence argued for a correctional sentence, however, the court found this sentence was not suitable as all accused expressed no remorse for their actions.