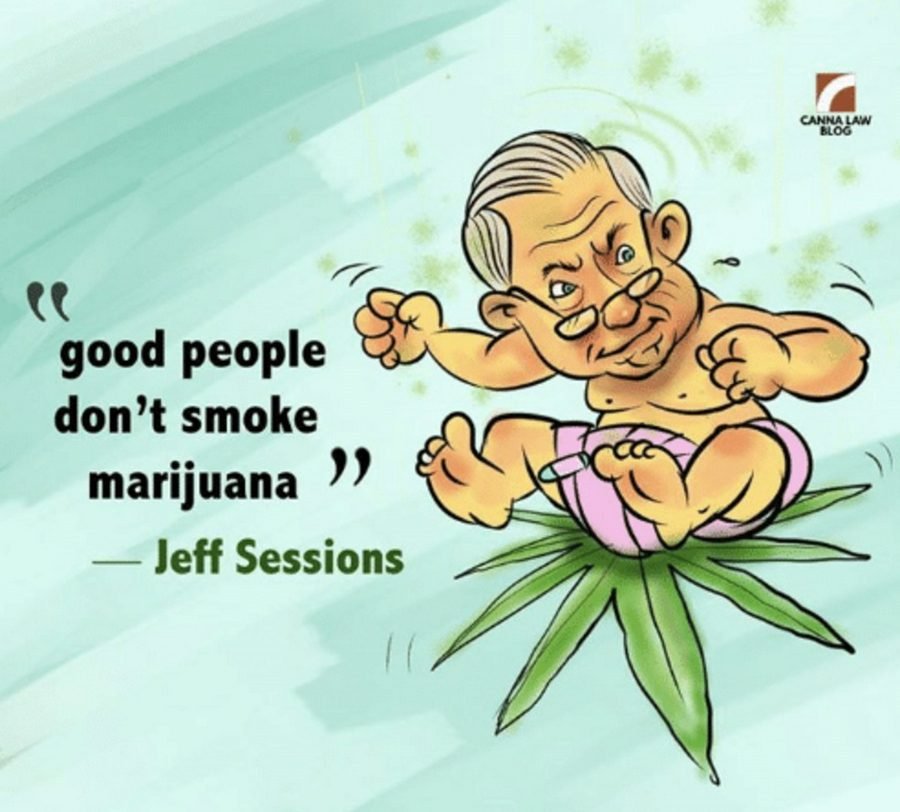 The criminal law is too harsh a tool to apply to personal possession even in the effort to discourage use.  It implies an overwhelming indictment of the behavior which we believe is not appropriate. The actual and potential harm of use of the drug is not great enough to justify intrusion by the criminal law into private behavior, a step which our society takes only with the greatest reluctance. … Therefore, the Commission recommends … [that the] possession of marijuana for personal use no longer be an offense.
— National Commission on Marihuana and Drug Abuse, 1972
Forty-five years later, marijuana is still absurdly considered a Class 1 drug by the Federal government. If U.S. Justice Department head Jeff Sessions has it his way, people will be arrested and incarcerated for personal marijuana use. Sessions is an anti-science idiot who thinks the drug policies of Ronald Reagan and Richard Nixon are good ideas.Sessions thinks the failed war on drugs should be ramped up, with drug users prosecuted to the fullest extent of the law.
Jeff Sessions quotes on Marijuana use:
I reject the idea that America will be a better place if marijuana is sold in every corner store. And I am astonished to hear people suggest that we can solve our heroin crisis by legalizing marijuana—so people can trade one life-wrecking dependency for another that's only slightly less awful," Sessions said while speaking with law enforcement officers Wednesday. "Our nation needs to say clearly once again that using drugs will destroy your life.
We need grown-ups in charge in Washington to say marijuana is not the kind of thing that ought to be legalized, it ought not to be minimized, that it's in fact a very real danger.
I think one of [Obama's] great failures, it's obvious to me, is his lax treatment in comments on marijuana… It reverses 20 years almost of hostility to drugs that began really when Nancy Reagan started 'Just Say No.
You can't have the President of the United States of America talking about marijuana like it is no different than taking a drink… It is different… It is already causing a disturbance in the states that have made it legal.
Good people don't smoke marijuana.