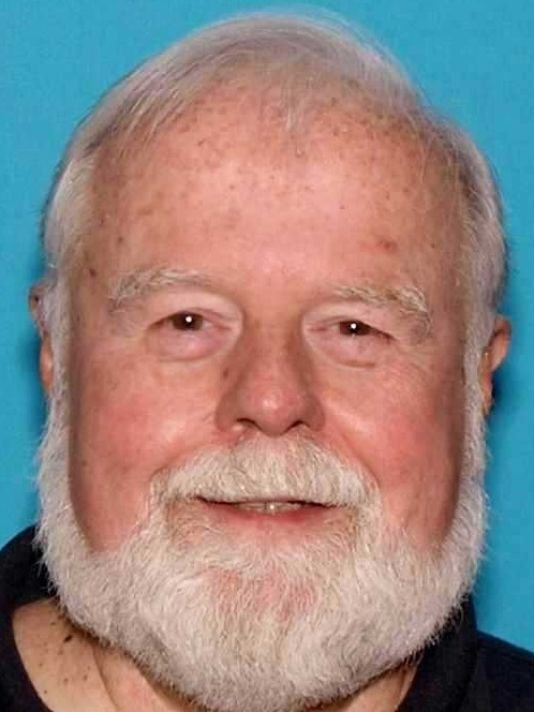 The Black Collar Crime Series relies on public news stories and publicly available information for its content. If any incorrect information is found, please contact Bruce Gerencser. Nothing in this post should be construed as an accusation of guilt. Those accused of crimes are innocent until proven guilty.
Harry Thomas, pastor of Come Alive Church in Medford, New Jersey and the founder of Creation Concerts (Festivals), has been accused of sexually assault four minors over a sixteen-year period. Thomas has already been scrubbed from the church's website.
Jim Walsh, a reporter for the Courier Post, writes:
A 74-year-old pastor active in promoting Christian music festivals is accused of sexually assaulting four minors here over a 16-year period, authorities said Thursday.

Harry L. Thomas, who preached at Come Alive Church in Medford,  allegedly assaulted his victims between 1999 and 2015, according to the Burlington County Prosecutor's Office.

It did not name the victims or describe their relationship with Thomas, a Medford resident who played a prominent role in a sensational child-abuse case more than a decade ago.

The prosecutor's office asked anyone "who may have experienced inappropriate contact" with Thomas to contact investigators.

According to online information for Come Alive Church, Thomas founded the church in 1983, holding its first services in a township school building.

He also is the founder of Creation Concerts, a Medford-based promoter of Christian music concerts.

Thomas in 1979 held the first Creation Fest, which bills itself as the nation's largest Christian music festival. The multi-day summer festival has shows scheduled for 2018 in Mount Union, Pa., and Kennewick, Washington.

Come Alive Church includes "both traditional and contemporary music" in its services, according to the church's website.

"The art of music can also be a way to present the gospel message in a disarming way, and at the same time inspire and encourage the body of believers," it says.

In 2003, Thomas served as an advocate for Raymond and Vanessa Jackson of Collingswood, church members accused of starving four foster children.

The pastor created a now-defunct website, savethejacksons.org, and offered emotional and financial support to the family, according to Courier-Post reports from that time.

"I find it very hard within me to believe they have done this in any purposeful way, if in fact they have done it," he told a Courier-Post reporter in November 2003.

Thomas was criticized at a congressional hearing on the case in November 2004, after he minimized weight gain by the children after they were removed from the Jacksons' care.

The boys, ages 9 to 19, each weighed less than 50 pounds after a neighbor alerted police after he found a boy looking for food in his trashcan.

During his testimony, Thomas suggested the boys may have been weighed with their shoes on and said the boys might be responding to attention from authorities, said a Courier-Post report.

"We'd all gain weight in that environment,' he told the panel.

Vanessa Jackson received a seven-year prison term in 2006 for endangering the welfare of the children. Raymond Jackson died in 2004.

A representative of Come Alive Church, which is on the 200 block of Old Marlton Pike, could not be reached for immediate comment.

Thomas, a Queens Lane resident, was arrested Wednesday morning, and "is being treated at a medical facility, where he is under guard," the statement said.

The pastor is charged with one count of aggravated sexual assault and three counts of sexual assault, the prosecutor's office said in a statement.

The Medford man also faces four counts of endangering the welfare of minors.

….
Update
On December 19, 2017, NJ.com reported:
Harry Thomas, the 74-year-old church pastor accused of sexually assaulting four minors over more than a decade, consented to remain detained pending further court proceedings.

At a detention hearing in Burlington County Superior Court Tuesday afternoon, Thomas said he would voluntarily remain in prison, at the advice of his attorney, public defender Anthony Aldorasi.

Thomas, a Medford resident and pastor at Come Alive Church, was charged earlier this month with a series of alleged assaults that took place between 1999 and 2015.

In addition to his role at Come Alive Church, Thomas is also a popular national figure in the Christian community, and founded the country's largest Christian music festival, the Creation Festival.

Both Come Alive Church and the Creation Festival have indefinitely suspended Thomas from his leadership and ministry roles.

Authorities are withholding information about where the alleged assaults took place, as well as the victims' ages, to shield their identities.

….
In a February 17, 2018 story, the Burlington County Times reported:
The former pastor of a Medford church was solemn, weeping at one point and sniffling often, as he admitted in court Friday that he sexually assaulted or abused five minors over a 14-year period.

Harry L. Thomas, 74, of Queens Lane in Medford, will likely die in prison after he agreed to a plea deal before Superior Court Judge Jeanne T. Covert that would have him serve 15 to 20 years without parole.

Thomas, founder of the Come Alive New Testament Church on Old Marlton Pike, pleaded guilty to one count of aggravated sexual assault, three counts of sexual assault, and one count of endangering the welfare of a child.

Under the deal, the state will argue that he serve 20 years; the defense will seek 15 years. Thomas' sentencing is tentatively scheduled for June. He had faced the possibility of up to 25 years for first-degree aggravated sexual assault and 10 years each on the other charges, Covert told him.

When questioned by his attorney, Anthony Aldorasi, Thomas admitted to the sexual assault of a 9-year-old in 2005; sexual contact with three girls who were 7, 8 and 9, in 2000 and 2010; and exposing himself and endangering the welfare of a girl between 2008 and 2010, when she was 8 to 10 years old.

All of the crimes occurred in Medford, according to comments in court. Any additional information about the victims was withheld to protect their identities, according to the Burlington County Prosecutor's Office. The office also would not comment on whether the victims were church members.

Aldorasi said although Thomas could not recall the exact dates of the offenses, he did not dispute the allegations. Thomas pleaded guilty before being indicted on any charges, waiving his right to grand jury proceedings. Both sides indicated that he wanted to plead guilty quickly out of consideration for the victims and their families, some of whom were in court.

Thomas will be evaluated to determine if he should undergo treatment as a repetitive and compulsive sexual offender. He will also be subject to Megan's Law requirements, including registering as a sex offender.

Thomas, who has been in jail since his arrest in December, told the judge he has had serious health problems, including strokes and congestive heart failure. He was sniffling throughout the proceedings, but told Covert he was in a clear mind frame in admitting his guilt.

On its website, the church posted: "Harry Thomas has officially resigned all associations and ministry roles with Come Alive New Testament Church, Creation Festivals and Come Alive International, effective immediately. The leadership of these organizations have accepted Mr. Thomas' resignation as the proper course of action and will continue to actively cooperate with the authorities. While we are unable to share the details of what was reported, we have been informed that the charges are not related to any of his roles in these ministries."

….