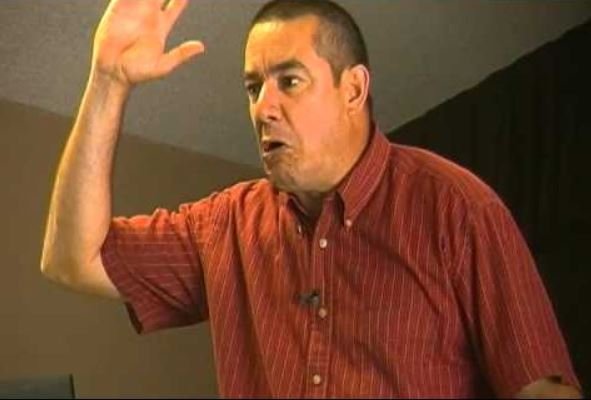 The Black Collar Crime Series relies on public news stories and publicly available information for its content. If any incorrect information is found, please contact Bruce Gerencser. Nothing in this post should be construed as an accusation of guilt. Those accused of crimes are innocent until proven guilty.
Gerardo "Jerry" Martinez, pastor of Miracle Christian Church in Port Richie, Florida, stands accused of raping a teen church girl.
A Pasco County pastor is accused of raping a teenage parishioner at several locations in Pasco and Pinellas counties.

Detectives say he had sex with the girl on multiple occasions without her consent after telling her she suffered from multiple personalities and that one of the personalities was possessed by a demon.

"People put their trust in someone like a pastor," said Pasco County Sgt. Jason Hatcher.

Detectives say Gerardo Martinez, 52, is the pastor of the Miracle Christian Church, located at 5724 State Road 54.

He's referred to as "Jerry" on the church website.

Investigators say Martinez gained the trust of the 17-year-old victim's parents so he could have the victim be alone with him at the church so he could "pray for her."

Detectives say Martinez had sex with the girl in the back room of the church, at her home and in the parking lot of a Publix grocery store at 1346 Seven Springs Blvd. in New Port Richey.

Deputies say the sex acts went on last year from April to October. They say the girl's mother reported the accusations to a police agency in Pinellas County last December.

…..

Detectives say many witnesses saw things that made them uncomfortable but no one reported it.

A witness told deputies they saw the two of them sitting very close together and said they would move away from each other when anyone saw them. After the witness saw the two together, Martinez called the witness and said that the girl was possessed by a demon in one of her personalities.

A witness reported seeing the teenager walk from her home and get into a car driven by Martinez. The witness said this happened on multiple occasions.

Martinez allegedly told detectives that he visited the girl at her residence when her parents were not there to help her walk her dog, but he did not go inside.

Investigators say he changed his story several times while being questioned before deciding to not answer any more questions.

Detectives say Martinez's wife did not know he had been visiting the teenager at her home.

Pasco deputies arrested Martinez on two counts of sexual battery Friday. He has since been released from jail.
Martinez's church bio page states:
Pastor Jerry Martinez was born in New Jersey and moved to Puerto Rico at the age of 8. At 18, he moved back to New Jersey and soon found himself involved in the drug world and continued on in Philadelphia where he was arrested around the age of 28. In prison, Pastor Jerry went to a church service and had an encounter with God that radically changed his life. God gave Pastor Jerry a glimpse into the supernatural that caused him to study the Bible and hunger for more of the supernatural things of God. He spent his years in prison studying and being prepared; he came to understand the supernatural in a way few people do. He left prison knowing that God called him to serve Jesus and he had a passion to help people. In 2001, Pastor Jerry began serving on one of the CORE teams for Pastor Larson in Connecticut. He came to Tampa in 2005 and served in Lakeland, then for four years, he was a Pastor for a Spanish church in Largo. In 2013, Pastor Jerry started his own Church in New Port Richey.  God is in control of everything. Pastor Jerry knew the focus of his church was to be on the supernatural, inner healing, physical healing, deliverance, and spiritual warfare.

Pastor Jerry has a vision to teach and to train leaders and Pastors in the supernatural, healing, deliverance, and spiritual warfare to see the body of Christ set free for God's glory and to advance God's Kingdom in these latter days. Pastor Jerry also has a passion to see the youth experience the power of God as opposed to the powers of darkness that they are attracted to. Pastor Jerry wants people of all ages to have a relationship with Jesus and to not only know of God's power, but to experience His power as the early church did.

Pastor Jerry married his wife, ****, in 1997 in Connecticut. They have two sons and one daughter and currently reside in New Port Richey, along with one dog and three parakeets.