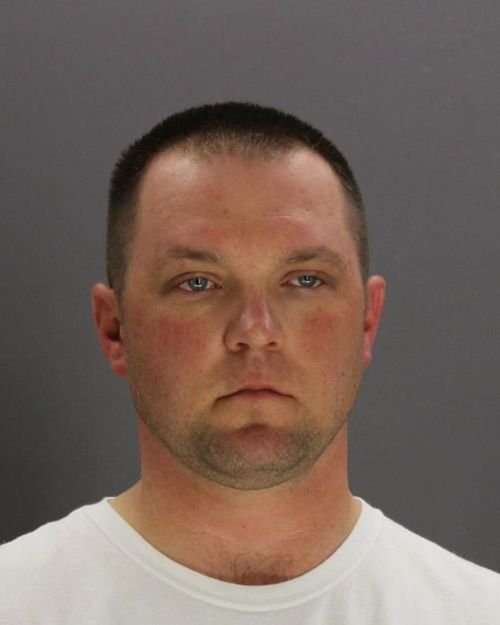 The Black Collar Crime Series relies on public news stories and publicly available information for its content. If any incorrect information is found, please contact Bruce Gerencser. Nothing in this post should be construed as an accusation of guilt. Those accused of crimes are innocent until proven guilty.
Steven Winn, an unpaid youth worker at Open Door Baptist Church in Mesquite, Texas, stands accused of sexually assaulting a teen church girl.
Police in Mesquite have arrested a youth pastor's assistant at a local church and charged him with sexually assaulting a child.

On Feb. 18, police received a report about the sexual assault. Their investigation concluded that Steven Winn, 33, had an ongoing sexual relationship with a teenager for just over a year. She was 15 when the relationship began and 16 when police got involved.

Police said Tuesday that Winn is the assistant youth pastor at Open Door Baptist Church in Mesquite. The victim was a student at the church's Christian school, police said.

Pastor Bob Ross with the church said Winn was never employed by the church and was a volunteer who served as an assistant to the youth pastor.

"Mr. Winn's primary duties consisted of helping to drive our teens to various activities such as camp, youth rallies, and summer camp," Ross said. "He had no official duties or title of any kind."

Police say Winn worked for the City of Mesquite as a construction inspector in the Public Works Department for 14 years. He was terminated on Feb. 20.

Two days later he was arrested and charged with three counts of sexual assault of a child in Dallas County. His bond was set at $25,000 for each count. A few days later he was charged with three counts of sexual assault of a child in Kaufman County. His bond there was set at $1,000 for each count.

Police say sexual encounters between Winn and the teen occurred in both counties. There were multiple occurrences in each, but prosecutors settled on three cases to charge, MPD said.
In 2011, Matt Jarrell, Open Door Baptist Church's pastor at the time, was accused of rape. He hung himself in jail.
According to the Star-Telegram:
Open Door Baptist Church pastor Matt Jarrell died in May 2011 in a Charleston, W. Va., jail cell. Days before, Jarrell had been arrested and accused of raping a woman.

The woman told authorities Jarrell picked her up in Charleston when she needed a ride home. Instead of taking her home, he took her to a secluded area and raped her, according to a criminal complaint.

….