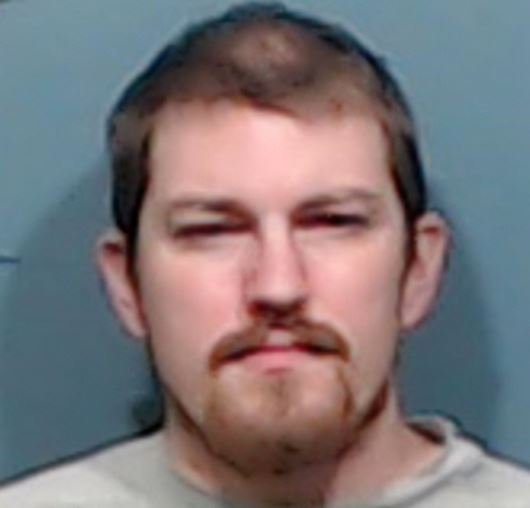 The Black Collar Crime Series relies on public news stories and publicly available information for its content. If any incorrect information is found, please contact Bruce Gerencser. Nothing in this post should be construed as an accusation of guilt. Those accused of crimes are innocent until proven guilty.
Benjamin Roberts worked for several church sponsored childcare facilities in Abilene, Texas. He was arrested yesterday on child sex crime and child pornography charges. Law enforcement is now focused on Wylie Baptist Church Child Development Center. Other people could could be arrested for failure to report child abuse.
An Abilene man with a history of working with kids has been arrested on child sex crime and child porn charges.

Benjamin Russell Roberts, 24, is charged with indecency with a child and possession of child pornography. His bond was set at $150,000 on each charge.

Roberts was arrested Wednesday after police served a warrant in a north Abilene home. Roberts "admitted to and was found to be in possession of child pornography," according to the arrest report.

Abilene police said they had info that an unknown person downloaded child pornography from July 19 through Sept. 26, 2017. The investigation began on Feb 27.

On Wednesday, the cyber crimes division was able to identify Roberts as the person who was downloading child porn at his residence. Police said he lived at a community outreach home.

Police seized several devices — a Dell laptop, two iPhone 4s, a Samsung Galaxy, Sony USB — which contained child pornography. They also found "one pair of children's underwear," said Sgt. Lynn Beard. No children lived at the home.

Beard said Roberts admitted "to inappropriately touching a child under 12 years old last year."

According to police, Roberts has worked at least three places where he was in contact with children, including the Wylie Baptist Church's Child Development Center, Southern Hills Church of Christ daycare and the Beltway Park Church youth program.

….

Beard said each of the entities was "completely shocked" when they told them. He said one of them described Roberts as one of their best teachers.

….
An April 4, 2018 KTXS-12 report states:
The director of the child development center at Wylie Baptist Church has been fired.

The director's dismissal comes in the wake of the arrest of a 24-year-old Abilene man on child sex crime charges. Before being taken into custody last week, Benjamin Russell Roberts had previously worked at Wylie Baptist Church's Child Development Center and youth programs associated with at least two other Abilene churches.

Wylie Baptist Church's Senior Pastor Mike Harkrider issued a statement Wednesday.

"As you all know Wylie Baptist Child Development Center has been working closely with the Abilene Police Department and the Department of Family and Protective Services in regards to the Benjamin Roberts investigation. At this point in the investigation, the acting director of the Wylie Baptist Child Development Center, has been released from her position as per the Department of Family and Protective Services. The investigation is still ongoing and this is all we know at this time. We are in heartfelt prayer for all of those involved in this difficult situation — Wylie Baptist Church CDC Board of Directors"

When asked the name of Wylie Baptist CDC director, Harkrider said, "The information given on the previous email is all that we can give at this time."

….
A south Abilene church daycare involved in a child sex crime investigation has been cited 19 times by the Texas Department of Family and Protective Services since March of 2016.

Abilene Police Chief Stan Standridge said that they have been working closely with the Texas Department of Family and Protective Services during this investigation.

On the DFPS website, it states that the Wylie Baptist CDC was cited 19 times for deficiencies during inspections, with risk levels ranging from medium to high.

Three of the citations involved supervision of children and had a high risk level.

….

Police also said on Wednesday that the director was fired and could face charges. Wylie Baptist CDC was cited March 9, 2016 after "it was determined that the director is not routinely present at the operation," according to DFPS.

Roberts, who did not have a previous criminal record, had passed a background check, but the child care center was twice cited, April 28, 2016 and August 10, 2016, for not updating background checks on its employees.

….
A June 2018 KTXS report details more allegations of sexual abuse against Roberts:
After police reviewed surveillance footage at Wylie Baptist Church and spoke with concerned parents, they discovered six of his victims.

There are a total of eight confirmed victims, according to police, and the crimes that Roberts is accused of include indecency with a child and "two or more acts of sexual abuse against children younger than 14."

A mother reported to police that she found her child in the bathroom with Roberts, and while Roberts reportedly denied any sexual contact, the child told his mother that Roberts kissed him on the mouth and on other parts of his body.

On April 4, the child was interviewed at the Child Advocacy Center, where he also told authorities what Roberts had done to him.

Another child was interviewed at the CAC and told police that "Mr. Ben" would "tickle his tummy and rub his back."

The child also reported that Roberts touched his private area at least two times.

A mother of one of the children in Roberts' room at the daycare reported that she observed her child sitting on Roberts' lap on three occasions and that she felt it was "inappropriate." During a forensic interview, the child reported that Roberts would "slide his hands up her legs when he picked her up." The child also reported that he would tickle her "belly and feet." The child also reported that when she was in the playground, she ran up to Roberts and he touched her chest and then "said he was sorry."

In surveillance footage captured between September and December of 2017, police discovered more evidence of Roberts inappropriately touching victims at Wylie Baptist Church CDC.

….