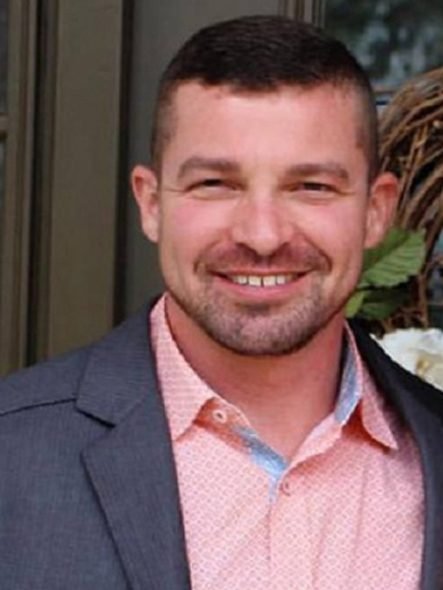 The Black Collar Crime Series relies on public news stories and publicly available information for its content. If any incorrect information is found, please contact Bruce Gerencser. Nothing in this post should be construed as an accusation of guilt. Those accused of crimes are innocent until proven guilty.
Ronnie Gorton, worship leader (some reports say Gorton is the lead pastor) at Awakening Church in Atoka, Tennessee, stands accused of sexually assaulting several teenage boys.
The Covington Leader reports:
On Monday, former Awakening Church worship leader Ronnie Gorton was indicted on 47 counts of sexually assaulting teenagers.

Last month, Gorton, 39, was accused of sexually assaulting at least two minors. He was indicted for incidents involving three, however.

The nearly four dozen charges included five counts of aggravated sexual battery, 17 counts of sexual battery by an authority figure, two counts of continuous sexual abuse of a child (Child Protection Act), 16 counts of statutory rape by an authority figure, two counts of exploitation of a minor by electronic means, two counts of contributing to the delinquency of a minor, two counts of purchasing alcohol for a child and one count of rape.

Tipton County Sheriff's Office Chief Deputy Billy Daugherty said one of the victim's ages at the time of the abuse was the aggravating factor in the first set of sexual battery charges.

"The nature of these charges clearly indicate the victims, at some point, were under the age of 13. The age of consent in Tennessee is 18," he said.

….
In a 2014 interview, Gorton said:
I'd be completely lost without him [Jesus] man. Just knowing some of the things that I have dealt with in my life and some of the struggles I deal with, I can imagine the type of hell that I'd be living in today without Him. So it's only by His grace by His mercy why I'm here today.

My title, pastor means nothing. I'm human, I'm a man. I struggle like everybody else and there's no way I could overcome these struggles and be victorious in some of these areas of my life without Him. It's only by the grace of God that we're able to have this conversation today.
Local Memphis reports:
A local minister indicted on 47 counts of rape and sex assault with two boys is now out on bond.

Ronnie Gorton's bond was reduced to $100,000 on Friday.

The senior pastor of the now closed Awakening Church in Munford made bond on Friday and was released Saturday under the condition he wear an ankle monitor.

….