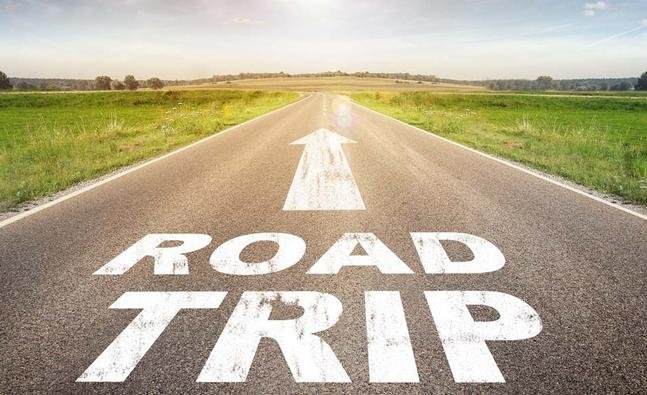 As Polly and I travel the roads of Northwest Ohio, Southern Michigan, and Southeast Indiana, we are always on the lookout for God's True Church®. Here are a few of the churches we stumbled upon during our travels.
First Baptist Church, Montpelier, Indiana First Baptist's website states:
First Baptist Church of Montpelier, Indiana was founded by Franklin Baldwin, brother of the leader of Montpelier's first settlers, Abel Baldwin in 1838. It was incorporated in 1846.  The present church building, located in downtown Montpelier, was constructed in 1907 and 1908. Through the years, the families have changed but the conviction to be a church that is founded upon the Word of God and centered on Jesus has remained the same.  For over 175 years the families of First Baptist Church, Montpelier have come together to study the Word of God and celebrate the resurrection of our Lord and Savior.

In September of 2004, the families of First Baptist Church grew deeply concerned that so many churches in our nation were departing from the belief in the inerrancy and authority of the Word of God.  They sought to affiliate themselves with a denomination that was committed to upholding the Scriptures in belief and practice.  After much prayer, the families of First Baptist Church voted to unite themselves with the Southern Baptist Convention.  This decision was made after examining the Baptist Faith and Message and the convention's focus on world mission.  A copy of the Baptist Faith and message can be found on the conventions website at www.sbc.net.  You can also read more about us on the Missions and Beliefs and Distinctives section of our website.  Please feel free to contact us if you have any questions.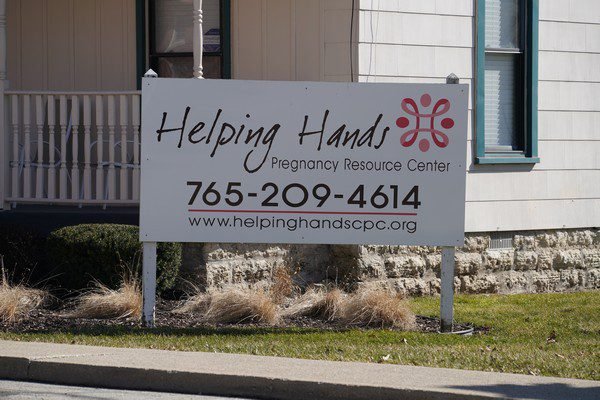 Helping Hands Crisis Pregnancy Resource Center, Montpelier, Indiana Helping Hands' mission statement says:
Helping Hands' is committed to empowering women, men and their families, through relationships, to make life-affirming decisions, and for us to share with them the gospel of Jesus Christ.
The site makes no mention of the fact that it is an anti-abortion front. Such "ministries" are common in this part of the country. On their FAQ page, Helping Hands states:
We provide information on both adoption and abortion. We can connect women with adoption resources and organizations, as well as help them through the process. We do not perform abortions or make referrals for them. We do provide accurate information on what happens during an abortion and the physical and emotional effects.
In other words, they scare the shit out of pregnant women who inquire about having an abortion.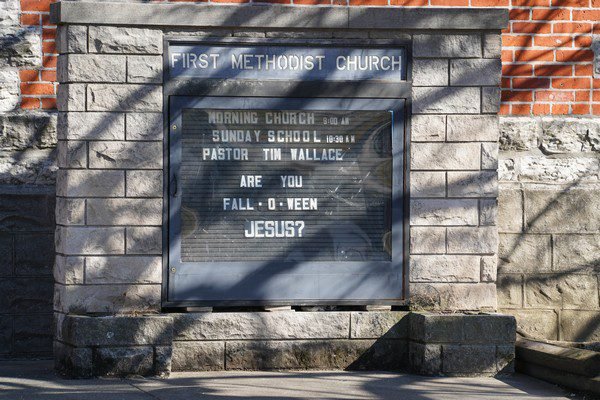 First Methodist Church, Montpelier, Indiana, Tim Wallace, pastor (no web presence)
I think it is safe to say that the church sign has not been updated since last October.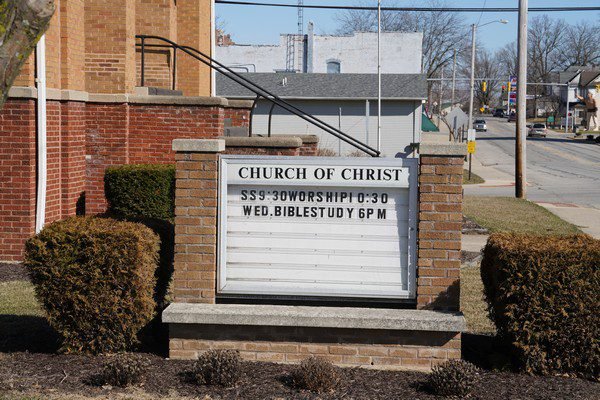 Church of Christ, Montpelier, Indiana (no web presence)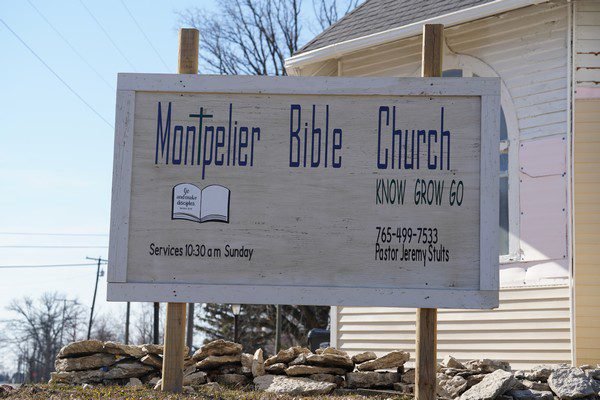 Montpelier Bible Church, Montpelier, Indiana, Jeremy Stults, pastor (no web presence) Montpelier Bible is a new church plant, established in August 2015. Its Facebook page says the church's mission is to:
Montpelier Bible Church exists to help know Christ, grow in Christ and go for Christ.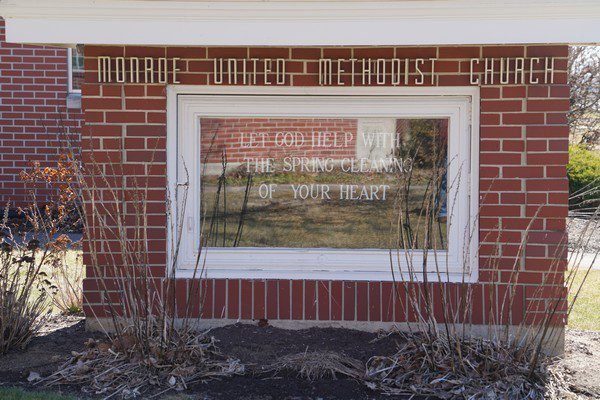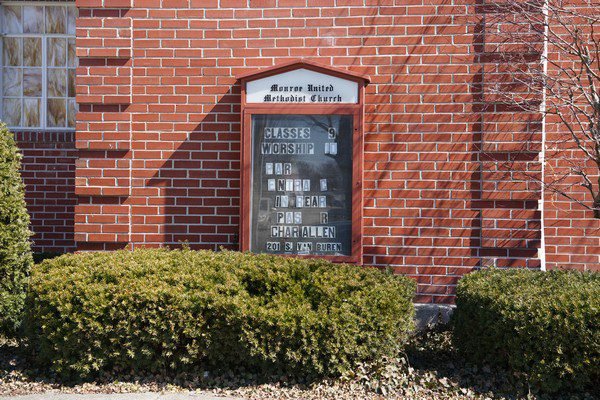 Monroe United Methodist Church, Monroe, Indiana, Char Allen, pastor (no web presence) Monroe United Methodist wants passersby to know that God is ready and willing to clean hearts, whatever the heaven that means. Speaking of cleaning, how about sprucing up the disheveled church sign?  I ask the congregation, what does the condition of the sign say about your church?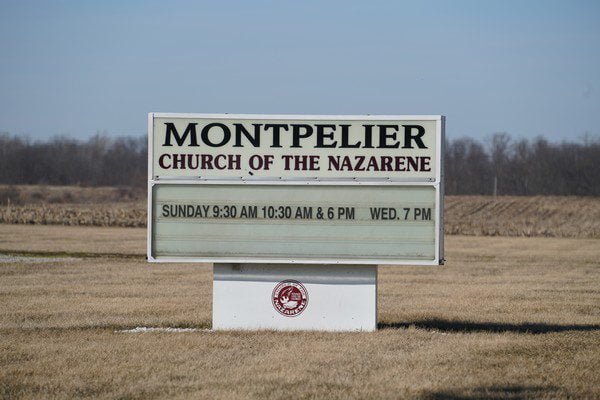 Montpelier Cornerstone Community Church of the Nazarene, Montpelier, Indiana (no web presence)