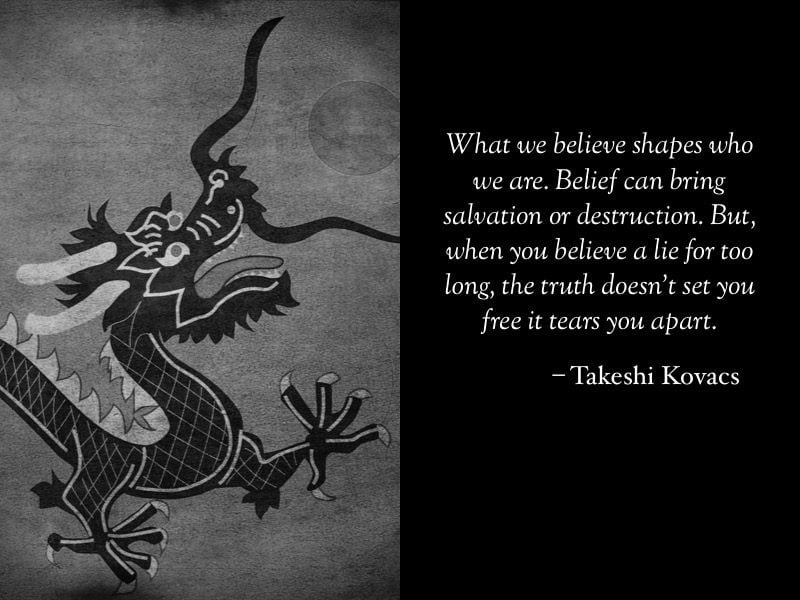 It concerns me that more than a few atheists dismiss religious beliefs as quaint, silly relics that pose no threat or concern to them. Unfortunately, ignorance and indifference about religious beliefs can and does have catastrophic consequences. One need only to look to the election of Donald Trump to see what happens when religious beliefs are ignored. More than eighty percent of voting white Evangelicals voted for our pussy-grabber-in-chief. Trump, ever the con-man, used Evangelical beliefs about social hot-button issues to his advantage. Trump is no more a Christian than I am, yet he and his handlers knew that exploiting Evangelicals religious beliefs would help them gain the White House. While some Evangelical voters have buyers regret, many of them continue to support Trump, regardless of how many prostitutes and porn stars come out of his closet. All that matters to them is that Trump supports their values and ideals. You see, beliefs matter.
As an atheist, I believe that Evangelical Christianity is built upon numerous lies; namely that the Christian God exists, Jesus is God, Jesus was resurrected from the dead, and that the Bible is the inspired, inerrant, infallible Word of God. These four lies in particular fundamentally and ruinously affect the lives of those who believe them, especially those who spend decades as Evangelical believers. These lies affect how Evangelicals think about the world and their place in it. These lies affect how Evangelicals view others, especially those who don't believe as they do. And most importantly, these lies affect how Evangelicals vote and engage the political process.
I am well aware that Evangelicals are somewhat diverse in belief and practice. I also realize that a smattering of Evangelicals hold progressive/liberal values. However, in the main, Evangelicals are united when it comes to the four lies mentioned above. These lies, along with others, are what make them Evangelical. If a person professes to be an Evangelical, yet rejects one or more of the aforementioned lies, then it is fair to say that he or she is Evangelical in name only.
Of these four lies, two of them have the potential to cause the greatest harm. I want to conclude this post by briefly examining these two lies.
First, the lie that Jesus resurrected from the dead fundamentally affects how Evangelicals view life and death. Why aren't most Evangelicals concerned with global climate change? Why do they show little interest in ending war, famine, and violence? In the resurrection of Jesus, Evangelicals see the power of the Almighty on display. Their God has power over life and death. Their God controls everything, and if Jesus is the alpha and omega, the beginning and the end, and he holds the world in the palm of his hand, why worry about the future? In their minds, God has an unalterable, unassailable plan for everyone. We live and die when God says we do. What happens between life and death is up to God. When you believe your God can do anything, well, anything and everything is possible. No need to worry, the one true God is always on the job.
Jesus, of course, did not rise from the dead. Jesus was human, just like the rest of us. When he died on a Roman cross, he stayed dead, never to rise again. Understanding this fact causes people to behave differently. If Jesus was a mere mortal who lived and died, then there is no hell to shun and heaven to gain. All we have is the here and now. What matters, then, is how we live in the present, knowing that what we do affects future generations, for good or ill. There's no God coming to our rescue. There's no God who is going to make our lives brand new. It doesn't take much imagination to understand how different the thinking is between someone who believes the resurrection lie and someone who doesn't.
Second, the lie that the Bible is the inspired, inerrant, infallible Word of God materially affects how Evangelicals live their day-to-day lives. People's beliefs that the Bible is some sort of divine roadmap or blueprint for life affects the choices and decisions they make. The Sounds of Fundamentalism and Christians Say the Darnedest Things series aptly reflect what happens when people really, really, really believe that the Bible is a direct message to them from God. Why are Evangelicals endlessly up-in-arms over hot-button social issues? The Bible. Why do Evangelicals believe that the United States is a Christian nation and that the separation of church and state is harmful to their faith? The Bible. Why are Evangelicals anti-woman, anti-abortion, anti-birth control, anti-LGBT, anti-gun control, anti-same-sex marriage, and anti, anti, anti? The Bible. From invectives against how women dress to calls for Muslims/illegal immigrants to be sent back where they came from, the justification for such violence against people is found in the Bible.
If we want a better tomorrow, secularists and progressive people of faith must attack and destroy the lie that the Bible is in any way some sort of supernatural message sent to humans by a supernatural God. While the Bible certainly has teachings that have cultural and social value, in the main the Bible remains a Bronze Age religious text that has little relevance for today. In fact, the Bible is one of the most dangerous books ever written. When literally believed, it becomes a weapon with the power to kill and destroy. Religious Fundamentalism (and Evangelicalism is inherently Fundamentalist) harms everything it touches. We must not allow the lie about the nature of the Bible to go unchallenged. Ignoring the power the Bible holds over Evangelicals will only further our democracy's demise. When people who believe the Bible is divine gain the power of the state, we shouldn't be surprised when the United States becomes a theocracy. If we don't want the Christian flag flying over the White House, we must muster every available tool in the secularist, rationalist toolbox to expose the lie that the Bible is the inspired, inerrant, infallible Word of God.
I realize my words might seem harsh to some of my Evangelical readers. But, recent battles over gun control, abortion, LGBT rights, same-sex marriage, and immigration have taught me that this is not the time to live and let live. If truth is to prevail, then lies must be exposed. If truth really matters to Americans, then exposing Evangelical Christianity for what it is — a religious political party — is essential. All one needs to do is look at the Ohio legislature, Congress, and the Trump presidency to see what believing lies can do. Sitting idly on the sidelines watching Bart Ehrman debates on YouTube or reading the latest, greatest book on atheism is not the answer. Like it or not, non-Evangelicals must educate themselves about Evangelical beliefs and practices. In doing so, we are better equipped to wage war against the cultural genocide being waged in the name of God. One of the reasons I continue to slog through Evangelical blogs, websites, and social media is because I know it is important to do so; not so much for myself, but for my children and grandchildren. By exposing what it is Evangelicals say and do, I shine a light on their absurdities and lies. Just remember, Evangelicals really do believe the words they write and speak. That alone should scare all of us into action.
Remember, beliefs matter.
Note
Takeshi Kovacs is a character in books written by Richard K/ Morgan — Altered Carbon, Broken Angels, and Woken Furies. Altered Carbon was recently turned into a Netflix series starring Joel Kinnaman as Takeshi Kovacs. I watched the first season of Altered Carbon and found it to a delightful, yet complex futuristic drama. I heartily recommend it for your viewing.
About Bruce Gerencser
Bruce Gerencser, 60, lives in rural Northwest Ohio with his wife of 39 years. He and his wife have six grown children and eleven grandchildren. Bruce pastored Evangelical churches for twenty-five years in Ohio, Texas, and Michigan. Bruce left the ministry in 2005, and in 2008 he left Christianity. Bruce is now a humanist and an atheist. For more information about Bruce, please read the About page.
Bruce is a local photography business owner, operating Defiance County Photo out of his home. If you live in Northwest Ohio and would like to hire Bruce, please email him.
Thank you for reading this post. Please share your thoughts in the comment section. If you are a first-time commenter, please read the commenting policy before wowing readers with your words. All first-time comments are moderated. If you would like to contact Bruce directly, please use the contact form to do so.
Donations are always appreciated. Donations on a monthly basis can be made through Patreon. One-time donations can be made through PayPal.