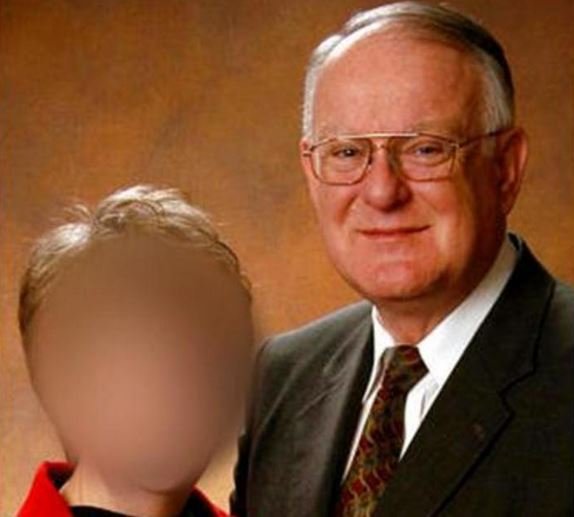 The Black Collar Crime Series relies on public news stories and publicly available information for its content. If any incorrect information is found, please contact Bruce Gerencser. Nothing in this post should be construed as an accusation of guilt. Those accused of crimes are innocent until proven guilty.
A recently filed lawsuit alleges that Dr. Gerald Mortimer, an elder in the Mormon church, used his own sperm to artificially impregnate Kelli Rowlette's mother. Roweltte was unaware of the switcheroo until her Ancestry.com DNA test revealed that Mortimer was her biological father.
Millions have used Ancestry.com to trace the roots of their family tree. But Kelli Rowlette, a woman from Iowa, says it led to a stunning discovery about her biological father.

A 14-page lawsuit filed in Idaho revealed her biological father was allegedly her parent's fertility doctor.

The suit claims that Dr. Gerald Mortimer, an elder in the Mormon church, helped Rowlett's parents get pregnant in 1980. He recommended they use a "85 percent mixture of her dad's [Mr. Fowler] genetic material, and 15 percent of the mixture would be from anonymous donor." The suit alleges that didn't happen, and instead Dr. Mortimer used his own sperm.

….

When Ancestry.com test results said Mortimer was her father, Rowlette thought there was an error. But she "discovered her birth certificate had been signed by Dr. Mortimer," and she was "horrified and contacted her parents in a panic," according to the suit.
The Idaho Statesman adds:
A doctor in Eastern Idaho is accused of secretly using his own sperm to fertilize a patient in 1980. Almost 40 years later, the baby is a grown woman who says she just learned the truth from a mail-in DNA test.

….

Sally Ashby and Howard Fowler were having trouble conceiving in 1979. They went to Dr. Gerald Mortimer, who ran an OB/GYN practice in Idaho Falls, looking for help.

The problem, Mortimer told them, was that Ashby had a tipped uterus and Fowler's sperm count and motility were low.

He recommended artificial insemination — using a mix of semen from Fowler and an anonymous donor, chosen by the couple based on whatever characteristics they desired.

They chose a donor who was in college and who looked like Fowler — over 6 feet tall with brown hair and blue eyes.

Mortimer told the couple he had a donor in mind, and he performed the artificial insemination procedure three times a month on Ashby, throughout the summer of 1980.

The couple welcomed a daughter, named Kelli, in May 1981. Mortimer delivered the baby.

Ashby continued to see Mortimer as her OB/GYN for several years. The couple eventually decided to move to Washington — after adding a son to their family without medical assistance.

….

Three decades later, Kelli Rowlette was a grown woman. Like many other Americans curious about their lineage, Rowlette sent in a DNA sample for analysis on Ancestry.com.

She got a notification last July that her DNA sample had a match: a parent-child relationship with Mortimer.

Rowlette had no idea who Mortimer was. She didn't know the story of how she was conceived. She assumed Ancestry.com was just plain wrong and mentioned to her mother how disappointed she was in the service.

"Mrs. Rowlette gave Ms. Ashby access to the results from Ancestry.com," the lawsuit says. "When Ms. Ashby was alone, she accessed the account to investigate further. When Ms. Ashby saw Dr. Mortimer's name, she was devastated."

Ashby called Fowler, now her ex-husband, and filled him in. Both of them were devastated, and they spent "several months" trying to decide whether to tell their daughter who Mortimer was, the lawsuit says.

The parents "struggled to cope with their own anguish, and had difficulty contemplating the torment the discovery would cause their daughter when and if she found out," the lawsuit says.

Last fall, the choice was made for them. Rowlette was at her father's house helping him clean out old papers. She found her birth certificate — and on it, Dr. Mortimer's signature.

….