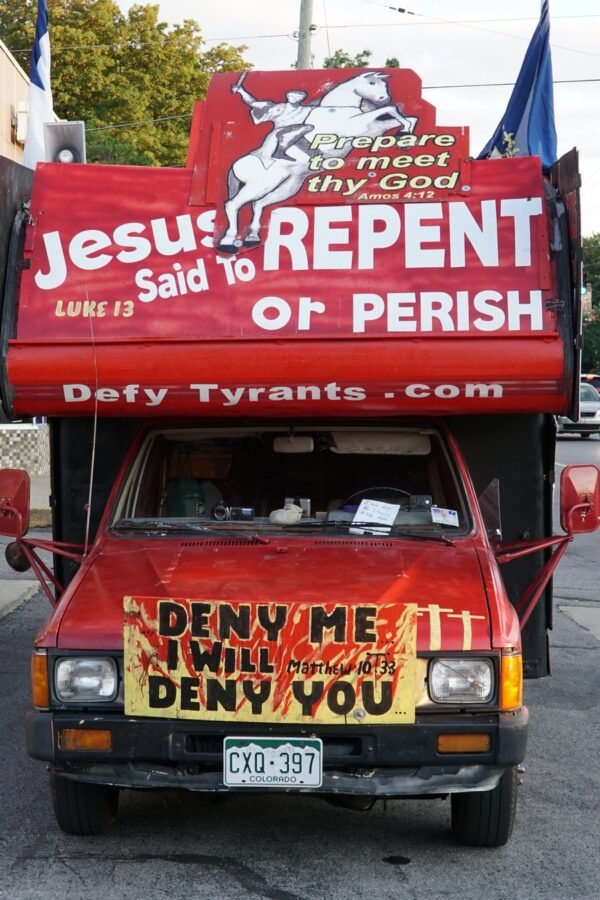 According to a recent study, those who have a stable religious or secular identity generally report greater well being; however, those who consider leaving religion but stay, tend to experience poorer mental health over time, compared to those who are more consistent in their religious and nonreligious identities. Which begs the question of how leaving impacts well being—particularly for those raised in a religion.
By now many of us are familiar with the data on the "nones." Nearly four in ten (39%) young adults (18-29) are religiously unaffiliated, and they're nearly four times as likely as young adults a generation ago to identify as religiously unaffiliated. The primary reasons are skepticism in the teachings of religion (60%), a less religious upbringing (32%), or issues with religious teachings about or treatment of gay and lesbian people (29%).
But a subset of these growing religious nones has lacked examination—those who have left fundamentalist religions. Underexplored is how disaffiliation from fundamentalist groups impact family relations and friendships, as well as the stressors involved in 'coming out' as a nonbeliever.
Important to clarify, is that strict, fundamentalist, or "high-cost" religious groups have distinct characteristics of absolutism, fanaticism, and conformity. Absolutism means that religious individuals have a high commitment to and willingness to sacrifice on behalf of the religious group's goals or beliefs; Conformity entails obedience and discipline of religious members; and Fanaticism is conceived of as one-way communication versus a dialogue between leadership and members.
Leaving fundamentalist, strict religions can have negative health consequences, both perceived and actual, that manifest in the body and mind. Research shows that individuals who come out to family members, specifically as an atheist—a strongly stigmatized identity in the U.S., only slightly more popular than Muslims—report that families often react with anger and rejection, as communication deteriorates and distrust grows. While research is somewhat limited on individuals' experiences leaving religion more broadly, and coming out to family and friends, it's generally assumed that there are significant stressors involved that impact well being.
I interviewed individuals who left fundamentalist religious groups, or, what I call, 'exiters,' and found that they all have complex stories of 'exiting' and 'coming out' out to their families. These individuals left religion for different reasons, but some common themes included pursuit of personal freedom not found in the religion, shifts in ideological values that put them at odds with religion, and lack of acceptance for who they were or who they wanted to become in their religious communities.
Religious immersion
The 'exiters' I interviewed described their experience in religion as immersive, consisting of a significant time commitment, a high degree of participation, and intense involvement.
Heather, a 29-year-old female exiter of evangelical Christianity, explains her religious experience as deeply connected to family and friends in the community:
I was raised in the church, attending services as far back as I can remember. As a child, we would attend Sunday morning, Sunday evening, and mid-week services. As a teenager, I became highly involved in the youth ministry and served on the leadership team, where I continued to attend Sunday morning, Sunday evening, and mid-week services. The church was a significant part of my family's identity. It was our primary form of community and where I built many lasting friendships.
Lena, a 29-year-old, female, and exiter of The Church Universal and Triumphant, a new age religious cult, echoes:
There were three weekly important Church services of about 2-3 hours each that I attended with my parents. My school was run by the Church so every day was started with a 30-minute services. I took Holy Communion classes every Sunday afternoon for 2 months one summer when I was 8 or 9. There were four major holy events—"Conferences"—when everyone would gather on the main Church campus and spend a week purely in Church praying and listening to the Church leader. On my own, I prayed every night before bed, blessed my food, prayed whenever I was driving in a car, and did rosaries every night for a good 6 or 7 years. I listened to the Church leader on audiotape in the background when doing homework or falling asleep after about 10 years old and the sound of prayer was constant.
Katie, a 34-year-old, female, exiter of a charismatic, non-denominational Christian religious group highlights:
The church services were known for extreme emotional highs. Worship would last several hours and would be used to work the church members into an emotional frenzy. Often people would dance while waving large flags, some would kneel, some would openly cry, some would be seized with uncontrollable laughter. These behaviors were thought to be the presence of the Holy Spirit.
Losing family and friends
A 30-year-old male, former devout member of an evangelical Christian community, as well as former music leader and church staff member, shares his experience leaving religion and coming out as gay. Ted expressed that although most of his family members are no longer religious, his friendships were deeply effected.
I experienced a certain degree of shunning from several very close friends. We still communicate, but they have definitely put a wall between our relationship. They no longer include me as one of their own. I'm familiar with that guarding because I used to put similar walls up with people who were not part of my religious community as well, so I recognized it right away.
Lena described for me coming out as a nonbeliever to family and friends as a gradual process:
I still haven't come out to my mother though I imagine she suspects or knows…We used to be close and talked every day into my twenties. Now I call her maybe every three months and talk to her for less than 30 minutes. I find that talking to her and hearing the language of the Church in all her sentences produces a great deal of anxiety. I talk to my sister even less. Whenever I speak with my mother at any length she tells me I am on the wrong path…Lots of microaggressions that often devolve into crying. My sister has let me know that she's given up on me and she hopes someday I wake up. I think she pities me… I told my father never to speak to me again when I was 24 and have had no contact with him since then, though every few years or so I Google his name to see what he is doing.
Lena's experience coming out to friends shared a similar sentiment with Ted's narrative:
I have lost contact with an entire friend group of 10 years. I simply stopped contacting them and not a single one of them has reached out to me either by phone or Facebook to see how I am. There were a good 5 people in that friend group that I thought I was very close to, but since I stopped attending Church events, none of them have contacted me though I know they are all still involved in the Church.
Heather describes her coming out as a nonbeliever to family as "difficult and still a work-in-progress" and further explains:
During my several years [in] transition from religious to nonreligious, I didn't feel comfortable talking about my beliefs with family and friends. Since discussing matters of faith had been a focal point of these relationships (i.e., praying for each other, encouraging each other with scriptures, etc.), my silence created feelings of distance among family members where strong connections used to exist. My mother expressed disappointment that she could no longer pray with me and longingly recalled the days when I would share scriptures and words of encouragement with her.
Katie shares her departure from a charismatic, non-denominational Christian religious group:
In the last two years that I was a Christian, I struggled with depression and panic attacks. I often received prayer and anointing of oil for my depression and panic. I found myself crying at church, not because I was feeling the ecstasy of God, but because I was overwhelmed with the fact that God would not heal me. I tried everything, including paying hundreds of dollars to have one-on-one healing sessions to expel demons and cut demonic ties from and my family's past sins. These things still didn't work and I began to have suicidal thoughts, which I eventually admitted to my primary doctor. I was started on anti-depressants, and for the first time in years, I felt happy. My faith was shaken. God didn't heal me but these pills did. I quit going to church.
Katie's relational losses echoes others' narratives:
The majority of my friend network was from my church and when I stopped going to church, my Christian friendships stopped. I just stopped hearing from them, and it was as if I did not exist at all. I lost most of my friends, and that was extremely painful. I realized that the friendships, based on deep spiritual experiences together, had no foundation like a normal friendship did…I was able to come out to friends who had also left their faith, and we were able to create an actual friendship based on our mutual experiences.
….
— Andreea Nica, Religion Dispatches, The Forgotten Nones: The High Cost of Fleeing Fundamentalist Religion, March 12, 2018