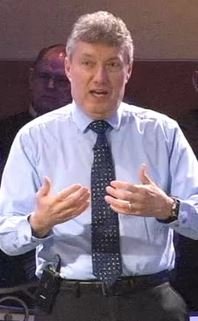 The Black Collar Crime Series relies on public news stories and publicly available information for its content. If any incorrect information is found, please contact Bruce Gerencser. Nothing in this post should be construed as an accusation of guilt. Those accused of crimes are innocent until proven guilty.
The Bible says, be sure your sin will find you out. That's certainly true for John Finley, pastor of Bartlett Hills Baptist Church in Bartlett, Tennessee. Thirty-seven years ago, while youth pastor at Travis Avenue Baptist Church in Fort Worth, Texas, Finley allegedly engaged in inappropriate sexual conduct with at least two church teenagers — one fifteen and one seventeen.  In April, Finley resigned from the church, saying:
I made some poor choices and was involved with two females in inappropriate behavior. There was no sex. Both ladies were over 18. In the best interest of our church, I choose to resign immediately.
"Both ladies were over eighteen, " Finley said, but the girls in question suggest otherwise.
They were ages 15 and 17, they said, when the alleged abuse began at a Southern Baptist church in Fort Worth. It was true he hadn't had sex with them, but he'd done more than kiss them, they said. He touched one's breasts and put the other's hand on his naked erection, they said.

The alleged abuse began 37 years ago at Travis Avenue Baptist Church, where Finley served as the youth minister for five years. Travis Avenue is well known in the Southern Baptist community, with strong ties to Fort Worth's Southwestern Baptist Theological Seminary.

One of the women said she never told anyone about the abuse until college. The other tried once, telling a youth worker at the church. A rumor even reached a deacon. Still, Finley stayed at the church.

….

It took 15 years' worth of attempts to reach out to Bartlett Hills to get Finley to resign, according to the women and their advocates. Bartlett Hills leaders maintain that the two women were adults when the incidents took place.

Finley's wife, Donna, told the Star-Telegram there had been no more than kissing and that both women were adults. She said her husband would not comment and provided the name of his lawyer, who did not respond to repeated requests for comment.
If you take the time to read the feature story about the allegations against Finely (written by Sarah Smith), you will learn that numerous church officials, pastors, and denominational leaders knew of Finley's transgressions. Some of them did nothing, while others tried to draw attention to Finley's inappropriate behavior. Both women have filed reports with the Fort Worth Police Department. I suspect that the age of the alleged crimes will preclude criminal prosecution.
Recently, Finley's wife, Donna, said:
I can tell you for certain it was no more than kissing. She should be over this. She cannot live her life trying to destroy my husband.
Spoken like a true Southern Baptist. Jesus forgives and so should you. After all, he didn't fuck you, so how bad could it have been for you? Time to move on! And that is exactly what the victims are trying to do; but in doing so, they want to hold Finley accountable for his behavior; behavior that likely includes other women who have not yet dared to speak of that which was done to them in secret.