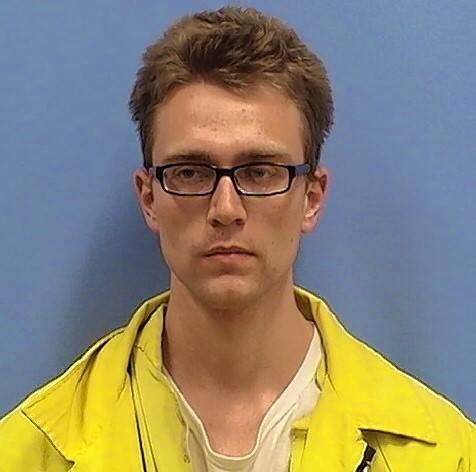 The Black Collar Crime Series relies on public news stories and publicly available information for its content. If any incorrect information is found, please contact Bruce Gerencser. Nothing in this post should be construed as an accusation of guilt. Those accused of crimes are innocent until proven guilty.
Bill Hybels, pastor of Willow Creek Community Church in Barrington, Illinois, resigned after allegations of sexual misconduct. The church's board also resigned after their colossal mishandling of the Hybel's scandal. And now, Fox-32 reports that Willow Creek paid out $3.25 million to settle two civil sexual abuse lawsuits.
Robert Sobczak, Jr. a volunteer at Willow Creek, was convicted of sexually abusing an eight-year old church boy. He is now serving a seven year sentence for his crime. Sobczak, Jr. was also convicted of sexually abusing another church boy and given probation. The parents of these boys sued Willow Creek. The church settled the two lawsuits, paying  $1.75 million dollars to one family and  $1.5 million to the other.
At the time, we're told Robert Sobczak Junior was a volunteer for the Barrington church. He's now 24 years old, and serving a seven-year sentence for reportedly sexually abusing an 8-year-old boy.

He also pleaded guilty in 2013, the paper reports, for sexually abusing another disabled boy and received probation.

The Tribune reports there were warning signs about Sobczak, but the church failed to act. They have since settled two civil lawsuits with the boys' families — one for $1.75 million dollars and the other for $1.5 million.

Willow Creek did not respond to FOX 32's request for comment, but did pass along a statement calling the experience "heartbreaking" and insisting they've made changes.

"We have worked with law enforcement and security experts to learn how this happened and how we can ensure it never happens again," the church said.

….
A November 2017 Daily Herald story says:
A Cook County judge has allowed an attorney to seek additional financial damages in a lawsuit against Willow Creek Community Church in South Barrington on behalf of a special-needs boy who was molested there by an adult volunteer who admitted the sexual abuse.

Lawyer Kevin J. Golden's case on behalf of the now 13-year-old Fox Lake boy against the church and Robert Sobczak, the volunteer in question, began in Cook County circuit court in February 2014. His client has autism, ADHD and a chromosomal disorder called DiGeorge syndrome.

Golden said the case has dragged on long enough.

"The church has fought this from Day One and has not taken responsibility," he said. "We look forward to our day in court."

Willow Creek issued a statement on the suit Tuesday.

"As this is a pending legal matter, we respect the privacy of the parties involved and are limited in what we can comment about at this time," the statement says. "However, Willow Creek Community Church has done everything it can to assist in this investigation and litigation. We take very seriously the safety of children entrusted to our care and hope to have the opportunity to work to reach a resolution in this case."

The suit alleges Willow Creek was negligent by not properly supervising Sobczak, 24, who records show remains in Graham Correctional Center in downstate Hillsboro for other sexual abuse convictions not involving the boy in the lawsuit. The former Hoffman Estates man received probation in December 2013 after pleading guilty to aggravated criminal sexual abuse against that boy.

….

Court documents say the boy's mother placed him in Willow Creek's Promiseland program for special-needs children when she attended a church service on Feb. 17, 2013. The suit alleges Willow Creek did not enforce a rule that two adults were to be with the children at all times, leading to Sobczak's removing the boy from a class and molesting him in a sensory room.

….