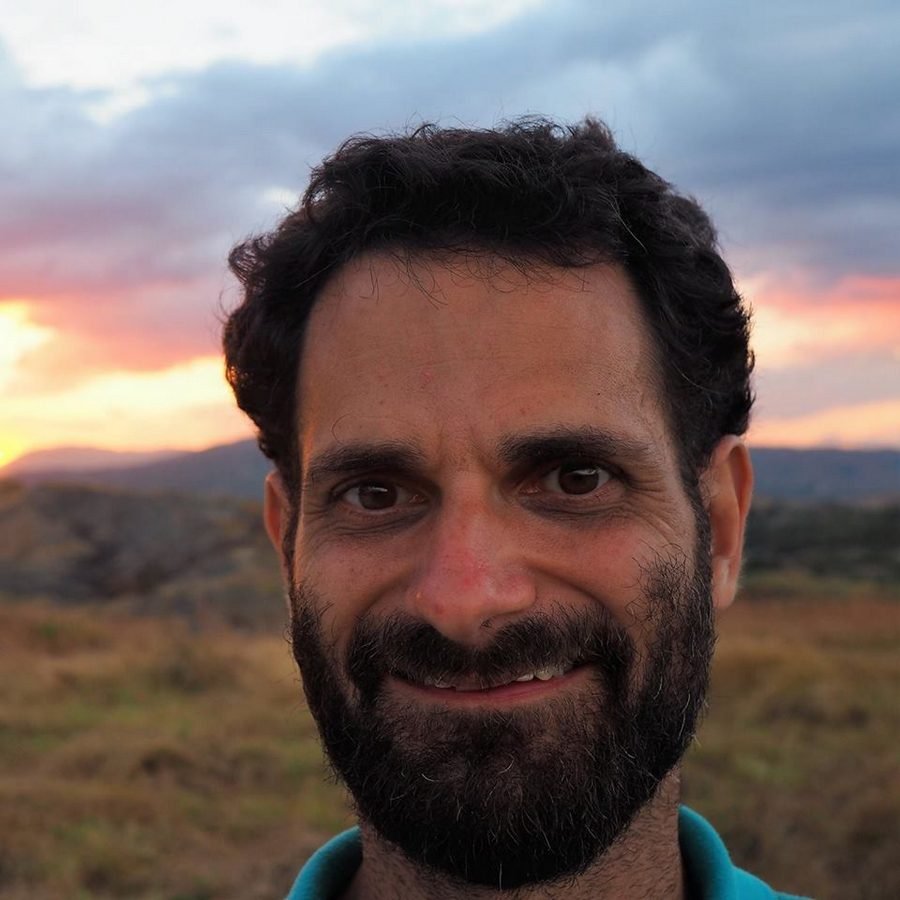 The Black Collar Crime Series relies on public news stories and publicly available information for its content. If any incorrect information is found, please contact Bruce Gerencser. Nothing in this post should be construed as an accusation of guilt. Those accused of crimes are innocent until proven guilty.
In December 2017, I wrote about James Arbaugh, a Mennonite missionary in Haiti, who had been charged with "grooming and/or having sexual contact with approximately 21 males under the age of 18." Arbaugh attended Mountain View Mennonite Church in Lyndhurst, Virginia.
At the time, The Mennonite reported:
James Daniel Arbaugh, a Mennonite missionary, has been arrested and charged with molesting children while serving in Haiti. On Nov. 21, The Daily News-Record of Harrisonburg, Virginia, reported that Arbaugh was arrested on Nov. 15 by a U.S. Homeland Security special agent. Court records show that Arbaugh, 40, was charged with felony coercion or enticement of a minor. Arbaugh attended Mountain View Mennonite Church in Lyndhurst, Virginia, a former Mennonite Church USA congregation, and was a board member for Walking Together for Christ Haiti.

The criminal complaint, filed with the U.S. District Court in Harrisonburg, states that "Arbaugh reported grooming and/or having sexual contact with approximately 21 males under the age of 18." Arbaugh disclosed the abuse to a counselor during a Sept. 11 session. In Virginia, health-care providers are mandated to report child abuse to social services. According to the Daily News-Record, social services contacted the Harrisonburg Police Department, who then contacted federal agents.

Arbaugh traveled to Haiti from 2009 to 2015. According to a website where he documented his mission work, Arbaugh was a self-supporting "tentmaker" partnering with Walking Together for Christ in Haiti and involved in "media ministry." The last post on the site is from July 2.

According to the complaint, on Sept. 15, Arbaugh allowed police to look at his laptop and showed police a picture of a 5-year-old boy, the son of a pastor at a church in Haiti, on the computer. The complaint states that Arbaugh confessed to molesting the boy.

The complaint states, "Arbaugh indicated he used his missionary work in Haiti to build friendships with the minors. Arbaugh acknowledged that he groomed the minors in Haiti by engaging in minor sexual activities with them so that one day they would be open to more."

….

According to Lynn Suter, VMMissions Director of Operations and International Ministries, VMMissions has not partnered with Walking Together since its incorporation in 2015. Prior to that time, Suter says, VMMissions was engaged in intermittent work in Haiti and sent six short-term missions teams from 2003-2010. VMMissions is reviewing its records to determine the extent of its connections to Arbaugh. VMMissions has not found record of James Arbaugh having been employed as a missionary by VMMissions. VMMissions is calling on individuals with information about Arbaugh's connections to the organization to contact Suter (lynn.suter@vmmissions.org). According to Suter, VMMissions and the Walking Together board will work to contact individuals in Haiti that Arbaugh may have been connected to.

Suter says that VMMissions first learned in September that Arbaugh had returned to the United States to receive professional counseling for unnamed "sexual sins." VMMissions was told that Arbaugh was aware that if he divulged anything about his behavior that was illegal, the counselor would be legally required to report it to the authorities. VMMissions did not learn more about Arbaugh's behavior until the Daily News-Record article was published on Nov. 21. VMMissions does not have information regarding the time frame when Arbaugh's misconduct occurred.

"VMMissions strongly condemns the abuse Mr. Arbaugh has confessed and is alleged to have committed. We are heartsick for the victims and for the grievous misrepresentation of Christ and his church by someone who should have been trustworthy," wrote Suter in a Nov. 30 email.

Suter says that VMMissions has procedures both to assess the fitness and conduct of individuals who apply for service with VMMissions, including criminal background checks.

"The revelation of Mr. Arbaugh's conduct compels us to more closely examine the character and conduct of persons who are not appointed or employed with us but with whom we associate on the field and their own systems of accountability," she wrote.

….
Arbaugh later pleaded guilty and in July was sentenced to twenty-three years in federal prison.
Brian Benczkowski, who leads the Justice Department's criminal division, described Arbaugh as a "wolf in sheep's clothing."

"He posed as a selfless missionary when in reality he was exploiting his position to prey on and sexually abuse vulnerable children in one of the most impoverished areas of the world," Benczkowski, an assistant attorney general, said in a news release.

Arbaugh was arrested last year after telling a Virginia counselor that he had sexual contact with minors in Haiti. A federal affidavit filed by a special agent with Homeland Security Investigations said he told investigators that he groomed or had sexual contact with at least 21 Haitian boys.

The sentencing of Arbaugh comes months after Daniel Pye of Arkansas, a missionary who operated a well-known orphanage in the scenic coastal town of Jacmel, received a 40-year sentence in the U.S. for sexually abusing vulnerable Haitian youngsters in his care.

Haitian child advocate Gertrude Sejour said foreign church groups who fund the work of missionaries in Haiti need to do a far better job ensuring that they're not working with sexual predators or shipping them overseas.

"There's far too many children being abused," said Sejour, of the Haitian advocacy group Maurice Sixto Foundation.

Brian Concannon, executive director of the Boston-based advocacy group Institute for Justice and Democracy in Haiti, said Arbaugh's sentence sends a strong message but would be more powerful if more people were getting prosecuted.

"I think it's clear that there's a lot more abuse happening that isn't being prosecuted," Concannon said in a phone interview.

Arbaugh worked as a missionary with a group called Walking Together for Christ Haiti and described himself on a personal blog as an evangelist and religious film producer. Attempts to reach his lawyer were unsuccessful.