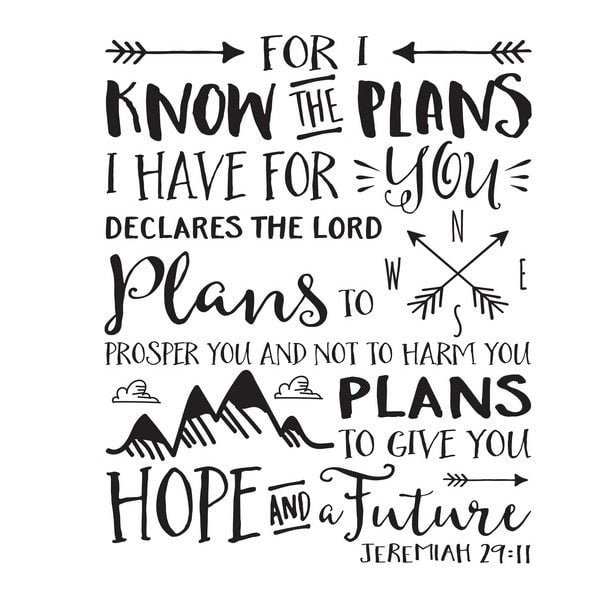 I photograph a number of local high school sporting events. Of late, I have been shooting Friday night football games. It is not uncommon to see along the sidelines injured players dressed in street clothes, unable to suit up for that night's game. Several weeks ago, I struck up a conversation with one such young man. Earlier this year, this boy had been in a serious car accident that nearly killed him. He showed me photographs of his car after the accident, and I was amazed that he walked away from the collision alive. I expressed my amazement to him, to which he replied, well it's evident that God has a plan for my life. I nodded my head and then said, you're one lucky guy.
Two weeks ago was his first game of the year. He saw limited action. Last Friday, he was actively involved in his teams thrilling victory. Unfortunately, with two or so minutes left in the game, he broke his arm, ending his season. I immediately thought about what he told me about God having a plan for his life. What kind of God "saves" someone from a gruesome auto accident only to turn right around and break his arm? You see, if, as Evangelicals allege, that God is sovereign and he controls everything, then the God that caused this boy's car accident and then saved his life is the same God who put into motion the play that broke his arm and ended his season. For the life of me, I can't figure out how Evangelicals rationalize God's behavior. What kind of God behaves in such bizarre manners? I could spend days telling similar stories about Christian experiences with the God who has a "plan" for their lives; stories that illustrate that the Christian God behaves quite bizarrely towards his chosen people.
Evangelicals believe that God is all-powerful, all-knowing, all-seeing, and is everywhere. It is impossible to escape the reach of the Christian God. He is the creator of all things — the first cause, the alpha and omega, the beginning and the end. Nothing happens apart from his purpose, plan, and will. The Psalmist said of God in Psalm 139:
Whither shall I go from thy [God] spirit? or whither shall I flee from thy presence?  If I ascend up into heaven, thou art there: if I make my bed in hell, behold, thou art there. If I take the wings of the morning, and dwell in the uttermost parts of the sea; Even there shall thy hand lead me, and thy right hand shall hold me. If I say, Surely the darkness shall cover me; even the night shall be light about me. Yea, the darkness hideth not from thee; but the night shineth as the day: the darkness and the light are both alike to thee. For thou hast possessed my reins: thou hast covered me in my mother's womb. I will praise thee; for I am fearfully and wonderfully made: marvellous are thy works; and that my soul knoweth right well. My substance was not hid from thee, when I was made in secret, and curiously wrought in the lowest parts of the earth. Thine eyes did see my substance, yet being unperfect; and in thy book all my members were written, which in continuance were fashioned, when as yet there was none of them
It is for these reasons that Evangelicals believe their God has a plan for their lives. From the moment their fathers' sperm united with their mothers' egg until they draw their last breath, God is working everything in their lives according to his purpose and plan. This thinking is so deeply ingrained in Evangelicals that it is impossible for them to consider how irrational such thinking really is. Based on the aforementioned illustration, God causes car accidents but calls the tow truck company afterwards, and he breaks arms but makes sure to send EMS to transport the injured to the emergency room. It sure sounds to me as if God is the type of person who likes to break stuff so he can fix it. This is the type of father who loves causing his family pain and suffering so he can teach them a lesson. At the heart of the belief that God has a plan for their lives is the notion that God uses the bad things in life to test and try Christians. Unbelievers have bad things that happen in their life because that's what happens to sinners who are in rebellion to God. He's trying to get our attention, so we face all sorts of adversity, trial, suffering, and loss because God has a message for us: think this stuff I'm heaping upon your head is bad? An eternity in the Lake of Fire is far worse. Southern Baptist evangelist Rolfe Barnard said that such things are warning signs along the road of life meant to cause us to stop and ponder our spiritual condition. Next time you hear of non-Christians dying of cancer or some other dreaded disease, just remember God was trying to get their attention (or killing them for not paying attention).
We mustn't question or doubt God's motives in doing what he does. Such questions are considered blasphemy. The apostle Paul said in the book of Romans that the creator God has a right to do whatever he wants. After all, he made us, and if he wants to afflict us, then that's his right. As created beings, we have no right to complain. Sometimes I think Evangelicalism is much like the HBO show Westworld; a world where humans (God) create hosts to do with what they will. These humans are free to do what they want to the hosts, with their behavior only limited by how perverse their thinking is. Much like the dystopian TV show (and movie) Purge, humans are left to act on their wants, desires, and impulses. While Christians would argue that God is loving and just and would never act as humans do on Westworld or Purge, any cursory examination of God's behavior suggests otherwise. God's actions often mimic those of psychopaths and sociopaths. God is much more like the unsubs on Criminal Minds — violent, capricious, and arbitrary.
Sometimes I wonder if Christians say "God has a plan for my life" because that's what they are expected to say. Repeat the company line, Evangelicals think to themselves. God's name and character must never be besmirched or dragged through the mud. God must always be seen as the good guy; the one wearing the white hat; the loving, doting father who only wants what's best for his children. Yet, one need only read the Bible to see that God is anything but; that he is a ruthless, vindictive deity who is willing to wipe out the entire human race because they broke his rules. Yes, the Bible says, God is love, but if we apply the rule of judging people by what they do and not what they say, God comes across as a hateful, mean-spirited son of a bitch.
I am well aware of the fact that most Christians construct a God in their own image, ignoring not only what the Bible says about their God but also the implications and consequences of their theology. God is whatever Christians want him to be. Progressive Christians ignore much of the Old Testament and focus on Bible verses that speak of God's love, compassion, and faithfulness. Calvinists love the Old Testament and focus on verses that portray God as a stern, demanding authoritarian. Many Evangelicals, on the other hand, see God as their buddy, lover, or their best friend. God is whatever you want him to be. Isn't that the beauty of Christianity and the Bible? You can take the Bible and make it say whatever you want it to. It pretty much can be used to prove almost anything. So it is when it comes to painting a picture of God. Believers focus on the attributes of God that appeal to them, molding and shaping him into their own image. All Christians do this. I know I did. How could it be otherwise? No one has ever seen God or spoken to him, so all any of us are left with is what the Bible says and how pastors and churches interpret it. God's not going to audibly tell anyone what's right or wrong, belief-wise, so individual Christians are left to their own devices to determine who God is and what they should believe about him. This is why there are thousands of Christian sects with millions of members, each with their own view of God and interpretation of the Bible.
Most Christians are what I would call nominal or cultural Christians. They affiliate with this or that brand of Christianity, yet they infrequently attend church, rarely support its work with their money, and seldom give serious thought to what it is they really believe. Most grew up in Christian homes raised by Christian parents who taught them the one true faith, even if the sum of that teaching was to tell them that their family was Christian/Baptist/Methodist/Catholic, etc. Most Christians believe because they have always believed; because their parents always believed; because their grandparents always believed, and so on. In this sense, the United States is a Christian nation. Yes, it is rapidly succumbing to secularism, but the fact remains that by and large we at the very least nominally embrace Christianity as our country's religion. This cultural Christianity is so deeply ingrained into American thinking that it often corrupts our ability to see things as they are. This is why most Christians with nary a thought say God has a plan for their lives, even though the facts of their lives and American culture at large suggest otherwise. This is why I don't generally correct people or challenge their thinking when they speak of God having a supercalifragilisticexpialidocious plan for their lives. While I wish the aforementioned boy would ponder what kind of God it is that causes car accidents and breaks arms, I realize most Americans aren't into such deep thinking. In some warped and bizarre way, saying God has a plan for their lives gives Evangelicals comfort. Most of us want to think that our lives have meaning and purpose, and what better way to gain this than to say an invisible deity who has never been seen and has never spoken perfectly and lovingly controls our lives; so that when bad things happen we can explain them away by saying, God has a reason for this happening to me. Sadly, for many people, they can't bear the harsh reality of a world governed by indifference; a world where shit happens. I can't help but think of Cincinnati Bengals tight end Tyler Eifert. Eifert is a top shelf football player when healthy. Sadly, most of his young career has been marred by injuries. 2018 was to be the year when Eifert finally was healthy and ready to help lead the Bengals to the playoffs. On Sunday, Eifert unfortunately gruesomely broke his ankle and is done for the season. What should we make of Eifert's injury? Is there any other explanation but one: shit happens?
As an atheist, I know that life is random and things happen for no other reason than bad or good luck. There is no grand plan, no blueprint for the future. Life is what it is, and all any of us can do is embrace and live with what comes our way. I am not suggesting that we have no control over our lives. I'm not a fatalist. I know that there is some connection between making good decisions and consequences. But, I also know that making good decisions can, at times, result in things turning out differently from how we expected them to. Again, shit happens. Rare is the day that we don't have to deal with something not turning out as planned or something happening that we did not expect. If this is all God's plan, he sure is schizophrenic. If there is no God, then the only plan we have is the one we make. And that's the essence of the humanist ideal — a human-centered view and understanding of the world. As a humanist, I strive to understand my insignificant place in this world and what I can do to make better not only my life, but those of my family, friends, neighbors, and fellow earth dwellers. I know that human behavior has consequences. One need only look at global climate change (global warming) to see how human behavior materially affects the world we live in. One need only to investigate the consequences of Donald Trump's trade war to see its harmfulness. The same can be said for countless political and social decisions made by politicians, bankers, and corporate executives. Much of what comes our way is beyond our control. All any of us can do is make responsible, thoughtful, informed decisions; hoping that in doing so, things will work out well for us. Thinking that a cosmic deity has some sort of master plan only complicates matters by shutting off critical thinking about life. Simplistically believing that God is in control of the universe and everything in it allows Evangelicals to faith-it or let-go-and-let-God. It's the ultimate surrender of the will and abdication of personal responsibility — a refusal to accept reality. I refuse to live in such a world. I genuinely feel bad for the boy with the broken arm and I genuinely lament the loss of Tyler Eifert of the Cincinnati Bengals. I have no time for a fictional God; a deity who supposedly holds earth in the palm of his hand. Such thoughts bear no resemblance to what I can see with my eyes and know with my mind.
Did you grow up in a religious culture that made much of God having a plan for everyone's life? Please share your experiences in the comment section; that is, if doing so is part of God's plan for you.
About Bruce Gerencser
Bruce Gerencser, 61, lives in rural Northwest Ohio with his wife of 40 years. He and his wife have six grown children and twelve grandchildren. Bruce pastored Evangelical churches for twenty-five years in Ohio, Texas, and Michigan. Bruce left the ministry in 2005, and in 2008 he left Christianity. Bruce is now a humanist and an atheist. For more information about Bruce, please read the About page.
Bruce is a local photography business owner, operating Defiance County Photo out of his home. If you live in Northwest Ohio and would like to hire Bruce, please email him.
Thank you for reading this post. Please share your thoughts in the comment section. If you are a first-time commenter, please read the commenting policy before wowing readers with your words. All first-time comments are moderated. If you would like to contact Bruce directly, please use the contact form to do so.
Donations are always appreciated. Donations on a monthly basis can be made through Patreon. One-time donations can be made through PayPal.