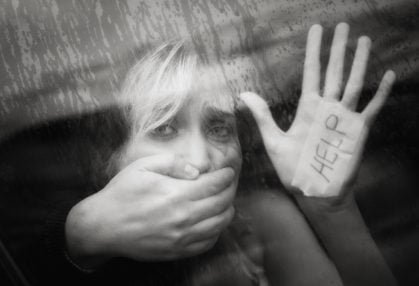 Guest post by MJ Lisbeth
They're never gonna believe me.
Nearly all of us have told ourselves that, for one thing or another, at one time or another. Some of us, though, echo that refrain in our minds any time we have to tell someone — especially if that person is particularly close or an authority figure — a difficult, unpleasant or painful truth. Or even a mundane fact.
No matter how truthful or authoritative we may be, we will have our credibility challenged by someone, on some issue. For a well-adjusted adult, this is not a problem: Such a person has confidence that with the facts and reason on his or her side, others will realize that he or she had no reason to lie, misrepresent or cover-up.
Some of us, though, expect to have our veracity challenged at every turn. That can make us into angry, defensive people — in other words, grown-up versions of children who are acting out. Or it can turn us into people who don't speak up, who don't advocate for ourselves — or, worse, who doubt what our eyes, ears, skin and minds tell us.
I know of at least one way that happens. A friend and I were talking about it recently.
We have this in common: sexual abuse at an early age. She, by the mayor of the town in which she grew up — who just happened to be her father. And I, by a father — of my church.
The real difference between her story and mine, though, is this: She told someone. I didn't.
The person she told — her mother — beat her and washed her mouth out with soap for "lying."
Me? I knew that something like that would happen if I said "Father did this to me." That is, if I could have: I didn't even have the words to tell about it.
The results for both of us were similar: shame and self-doubt that led to self-censorship and self-abuse of one kind and another. Not to mention relationships with abusive people.
Her father is long gone. So is any relationship with her mother. She tells me she doesn't even have contact information for her: She heard that her mother moved, somewhere, some years ago.
The priest who abused me is also gone, long gone. I never got to confront him. And, although I know where my parents and siblings are — I speak to all except one sibling regularly — I have never told them about my abuse. Once, not long ago, I was talking with the sibling to whom I am closest about something involving my parents. "You know, even though I've 'come out' (about my gender identity and sexuality) and they know about my work, I have never really shared anything with them."
A pause. "Yeah, I know what you mean."
"Aside from the night I 'came out' to Mom, I've never told her or him (my father) anything really personal, anything intimate about myself."
"They're not the kind of people you can go to with a problem," he sighed. "And, you know, you could come in soaking wet and they still wouldn't believe you if you told them it's raining."
I don't know whether my brother had an experience like mine, with that priest or some other authority figure. I can't help but think, though, that somewhere along the way — perhaps early in his life — he had some experience he couldn't, or wouldn't talk about with my parents, or anyone else.
They're never gonna believe me.
Although he's accomplished a lot professionally, he's confessed to me that sometimes he doesn't speak up when he should, or at least when it might help in getting to the bottom of something. "It's just not worth the trouble when you know you're not going to be taken seriously," for bringing a situation to the attention of a supervisor or official.
Or, worse: They'll blame me for it.
That's what happened to my friend after her mother took out her fury on her. Well, my friend wasn't exactly blamed for her father raping her — remember, her mother was still in denial about it. Or was she? In her eyes, her daughter was "always up to no good."
Her treatment, and mine, led to another eerie parallel in our lives that seems all but inevitable: It took us far too long to get the help we needed to deal with our abusive relationships and other difficulties because we didn't think we would be believed, or at least taken seriously. Worse, we expected blame for our situations.
They're never gonna believe me.
And they'll blame me.
About all I know how to do now is to be the person who believes, and doesn't blame —  my friend, or Christine Blasey Ford, or Andrea Constand. And, perhaps, one day, my brother—and others who have yet to tell their stories.