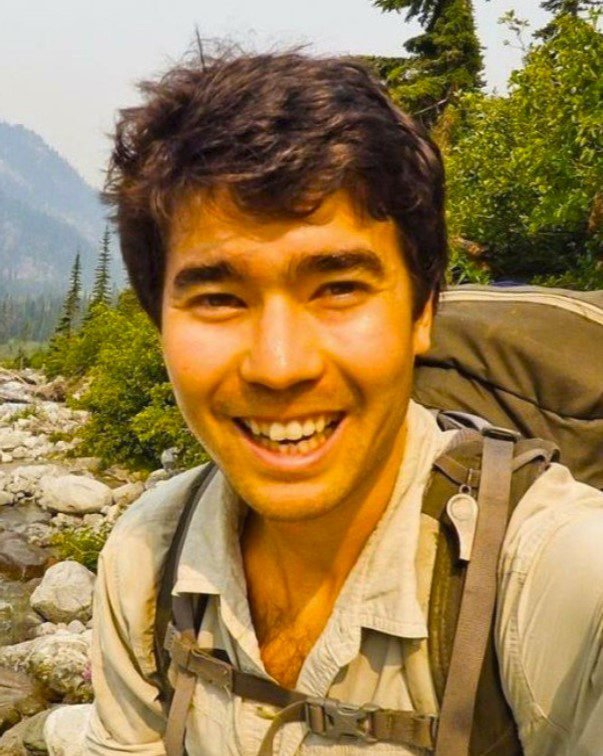 Oral Roberts University graduate John Allen Chau was killed last week while attempting to evangelize an isolated tribe on North Sentinel Island — 700 miles off the coast of India. Chau, 26, did not have permission to ferry to, land on, or evangelize North Sentinel natives. He broke the law, choosing instead to "follow" the "leadership" of the Holy Ghost. His obedience to God and the teachings of his peculiar flavor of Evangelical Christianity cost him his life.
Officials typically don't travel to the North Sentinel area, where people live as their ancestors did thousands of years ago. The only contacts, occasional "gift giving" visits in which bananas and coconuts were passed by small teams of officials and scholars who remained in the surf, were years ago.

Indian ships monitor the waters around the island, trying to ensure that outsiders do not go near the Sentinelese, who have repeatedly made clear they want to be left alone.

….

Scholars know almost nothing about the island, from how many people live there to what language they speak. The Andamans once had other similar groups, long-ago migrants from Africa and Southeast Asia who settled in the island chain, but their numbers have dwindled dramatically over the past century as a result of disease, intermarriage and migration.
Chau spent his young life immersed in Evangelical Christianity. He attended an Evangelical high school and college, and was trained for missionary service by Fundamentalist mission agency, All Nations in Kansas City, Missouri. Mary Ho, international executive leader of All Nations, admitted to CBS News that Chau had discussed his mission trip with her and understood the danger and risk of landing on the island. Ho stated, "He [Chau] wanted to have a long-term relationship, and if possible, to be accepted by them and live amongst them."
The first day Chau landed on the Sentinel Island, a young boy shot arrows at him, forcing his retreat to a boat waiting for him offshore. Chau wrote in his notes:
Why did a little kid have to shoot me today? I DON'T WANT TO DIE Would it be wiser to leave and let someone else to continue. No I don't think so.
Chau's second return to the island was his last. He was killed by Sentinelese tribesmen — yet another well-intentioned zealot who wasted his life attempting to evangelize people who weren't the least bit interested in what he was selling. This tribe is known for killing or attempting to kill outsiders who dare to trespass. Chau knew this, yet he believed God was leading him to take the gospel to them. I am sure he thought that God would protect him. In one comment, Chau said that "God sheltered me and camouflaged me against the coast guard and the navy." In his mind, if God miraculously kept him from being found out by authorities, it is not a stretch to think that he believed that all would go well when he came ashore to preach the gospel. After all he brought gifts for them — fish and a football. What could go wrong, right?
As I ponder the wasted life of John Allen Chau, I ask, who's to blame for his death? Not the tribesmen. They were protecting their land from an interloper. No, the blame rests on the Evangelical churches, school, and college Chau attended. These institutions filled his head with stories of grandeur, of missionaries God used to evangelize the "lost."  The blame also rests on All Nations. They filled his head with nonsense about reaching "lost" Sentinelese tribesmen for Jesus, ignoring the fact that Chau's interaction with them could have infected them with deadly Western diseases, diseases for which the Sentinelese had NO immunity. All Nations knew about Chau's desire and encouraged him to be obedient to God. Everyone who filled Chau's head with Evangelical beliefs about the exclusivity of Christianity and the need for people to get saved lest they spend eternity in Hell bears responsibility for the young man's death.
Chau was a True Believer®. His heart and mind were set on being an obedient, zealous follower of Jesus. As missionaries and martyrs before him, Chau was willing to die for the cause. Is this not the true mark of zealot? I am sure he heard countless preachers talk about being willing to die for one's faith. Jesus gave his life for us! Should we not be ready and willing to give our lives for him? countless preachers have said. Much like Islamic zealots, Evangelicals — in theory, anyway — believe that, if called upon to do so, they would die for Jesus. I say in theory, because I highly doubt, when push comes to shove, that most American Evangelicals would truly die for Jesus. It's easy to say, "I will not deny Jesus, and I am willing to die for him," when in fact few Evangelicals are willing to follow Chau to the grave.
Several weeks ago, I wrote about the death of Independent Fundamentalist Baptist (IFB) missionary Charles Wesco. Much like Chau, Wesco threw his life away thinking that he was called by his God to evangelize the lost in Cameroon. Within a week, Wesco was dead, caught in a gunfire battle between opposing forces. Both of these deaths are, on one hand, tragic, but on the other hand they are unnecessary. No one "needs" Jesus, and the world would be better off if Evangelicals minded their own fucking business. If asked about Jesus, share away, but if not, keep your cult's dogma to yourself. Do I sound harsh? I intend to be. Both of these stories have all the markings of cultism, no different from the Manson or Jonestown cults. Oh, Evangelicalism might appear more respectable and be accepted as a "good" cult, but their teachings can and do cause psychological and physical harm, and, in some instances, death. Chau's and Wesco's deaths are perfect examples of what can happen when some really, really, really believes, drinking glass after glass of Jesus-inspired Kool-Aid. Their deaths left countless mourners who want to know WHY? One need not look far for the answer. The blame ultimately rests on Evangelicalism and its teachings about sin, salvation, the Great Commission, and the exclusivity of the Christian religion. These deaths should lead preachers and other church leaders to ponder and question their missionary rhetoric, but alas, men such as Chau and Wesco will, instead, be venerated and turned into martyrs, inspiring others to foolishly follow in their steps.
The next time someone tells you that religions is harmless, I hope you will think of John Allen Chau. His religion cost him his life.
About Bruce Gerencser
Bruce Gerencser, 61, lives in rural Northwest Ohio with his wife of 40 years. He and his wife have six grown children and twelve grandchildren. Bruce pastored Evangelical churches for twenty-five years in Ohio, Texas, and Michigan. Bruce left the ministry in 2005, and in 2008 he left Christianity. Bruce is now a humanist and an atheist. For more information about Bruce, please read the About page.
Bruce is a local photography business owner, operating Defiance County Photo out of his home. If you live in Northwest Ohio and would like to hire Bruce, please email him.
Thank you for reading this post. Please share your thoughts in the comment section. If you are a first-time commenter, please read the commenting policy before wowing readers with your words. All first-time comments are moderated. If you would like to contact Bruce directly, please use the contact form to do so.
Donations are always appreciated. Donations on a monthly basis can be made through Patreon. One-time donations can be made through PayPal.