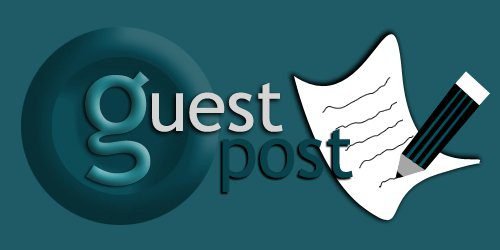 Guest post by Michael
The word "forgiveness" comes from the root word "forgive" which the dictionary says "to stop feeling angry or resentful toward (someone) for an offense, flaw, or mistake."
I recently had a conversation with a young woman who was physically abused by her father. He was never a "hands on" dad (meaning when it came to the raising of his daughter, he wasn't active). He served in the military, but came home and started abusing his two daughters. The mother and father are now divorced and the father is in jail for what he did. The young woman told me that her father blames his behavior on the military (he did see action), and that he thinks that the kids are going to forgive him and let him still be a part of their lives. The daughter will not hear of it. She wants nothing to do with him. I do not know the extent of the abuse, or what kind of abuse, but I assume it's bad because he is in jail.
We've all heard the saying "forgive and forget", but the problem is you can never forget some things. These things can cut deep into your very being. While it is said that time can heal all wounds, forgiveness is a part of that. Most think forgiveness is for the person who wronged you. I argue that it is not. In fact, when you read the definition, it is all about the person who was wronged. After a person hurts you, the way you deal with the hurt to make it stop hurting you (when you think about it) is the process of forgiveness. Forgiveness DOES NOT absolve the person of his or her wrong-doing.
Melody was my girlfriend for four-and-a-half years. Her family lived in Florida (except her daughter). I took care of her during her battle with lung cancer for eighteen months. When she died (October 2006), her family came in and took all her stuff. I didn't care about most of it. She had little of value when it came to electronics, jewelry, money, or possessions. But what she did have were pictures, art, and memorabilia from our four-and-a-half years together. They cremated her without letting me know (she wanted to be cremated . . . I knew that, it was just they did it without including me). There was no grieving with me. I had no one to grieve with. They did everything behind my back and refused to talk to me. The only exception was that her sister called me up from Florida (two days after she died), and left me a voice message, threatening me with jail time if I did anything with her money or bank accounts. I was livid. I heard the voice message and I immediately began to shake with sorrow and anger! Here I lost the love of my life and all I got from her family was a threatening call.
I was angry, really angry. It was so consuming that I couldn't grieve her death because I was so angry at her family. I tried to reach out to them, find out why they did what they did, but I never got any answers. They just took her stuff away, thought I had no right to any of it, and left me alone to grieve. The worst thing about that is there would never be closure. I would never know why they did it. Closure is the only thing I wanted in this situation and I was never going to get it, and that made me even angrier. For three months, I would go to work, come home with takeout and wine, eat the food, drink three-quarters of the bottle of wine and fall asleep with the XBOX controller in my hand. Wake up the next morning, rinse and repeat. It was the most miserable I had ever been in my life and I struggled to come to grips with it.
Then one night, I was working on a piece of music which I was using as a way to deal with my anger. I had put together all the voice mails I received after she died and set them to background music. When I came to the sister's threatening message, I put the sound of vulture calls in the background and changed the music. And all of the sudden it hit me. You see, Melody was not close to her family. She thought all her siblings and her mother had major issues. The reason the family took her stuff was because they were trying to desperately to regain the part of her they didn't have . . . her heart, her love. But no matter how hard they tried, they would never get that. Her heart and her love were not in her possessions. I had her heart, I had her love . . . inside of me. I've always had those parts. And all the things that she taught me over those years would be alive and in me . . . and then I could pass those nuggets of knowledge on to my daughter and those around me . . . and thus Melody lives on. All of a sudden, I realized . . . I won! I had her heart! I had the most important thing! These people will never know the Melody I knew, the wonderful, talented, nurturing, person she was. I was a direct benefactor of that. Once I looked at it that way, the anger subsided, almost instantaneously. I had finally found a way to look at the situation and be at peace. I had found a way to forgive them. Notice, I didn't say forget. I still wouldn't piss on any of them if they were on fire, but I was able to move on, knowing I was the one who actually won in this situation. I am also not ashamed to admit that I don't feel an ounce of sorrow for them. I don't feel anger towards them. I just feel nothing towards them. They weren't a part of my life before, they aren't a part of my life now . . . so I don't care what happens to them.
I relayed that story to this young woman, and something clicked with her. Her eyes were glazed over with tears and she said "I never thought of it that way. This really helps me with this situation and another that I'm going through. Thank you so much. Would you become my "step-in dad?" And with that . . . Melody lives on! I'm still winning! If it weren't for me going through that situation more than twelve years ago, I would have not had the tools to help this young lady.
So, forgiveness is not about the other person, it's all about you! It's about the way you cope with someone who wronged you. You can never put the toothpaste back in the tube. You can't change what happened or the way people are, you can only change your reaction. You can only change your perspective. Once you decide to exorcise the offending situation from your life, peace is right behind. If the person who wronged you means something to you and it would be worth keeping him or her in your life, you will have to deal with it and find some way to make the relationship work. If the person should be "dead to you," then cut them out of your life and don't look back!