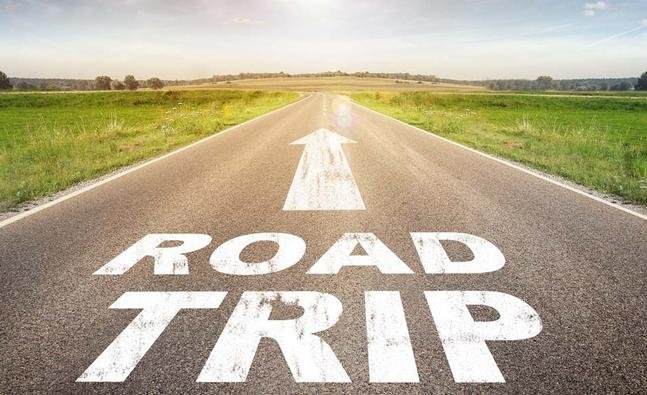 As Polly and I travel the roads of northwest Ohio, southern Michigan, and northeast Indiana, we are always on the lookout for God's True Church®. Here are a few of the churches we stumbled upon during our travels.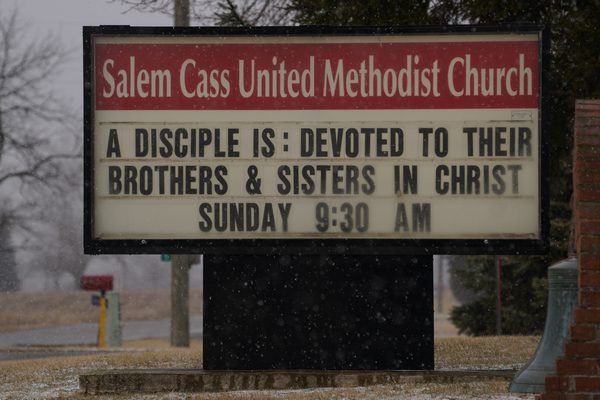 Salem Cass United Methodist Church, Findlay, Ohio, no pastor listed. (Facebook page) The church's website is hacked.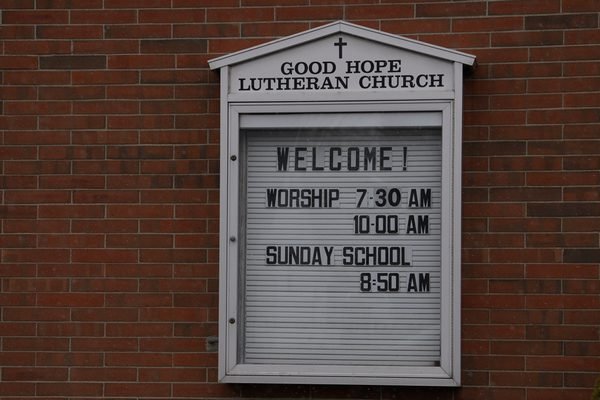 Good Hope Lutheran Church, Arlington, Ohio, Steve Ramsey, pastor.
I assume Good Hope is trying to reach age 60 and older farmers with their 7:30 a.m. worship service? That's the earliest service time I've ever seen.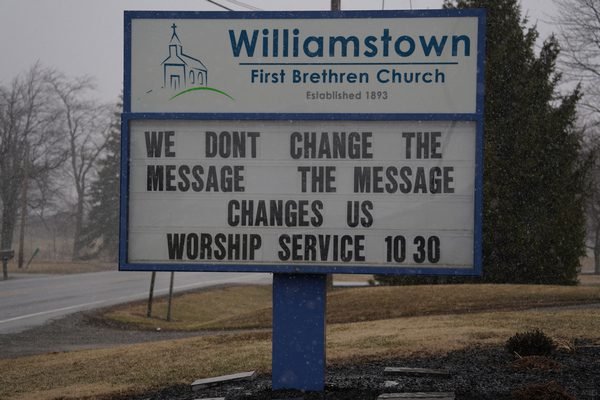 Williamstown First Brethren Church, Williamstown, Ohio, no pastor listed. (Facebook page)
Williamstown First Brethren wants passersby to know that the message preached at their church doesn't change. In fact, it has transformative power. This church is over 125 years old. Does anyone really believe their message has never changed? Even Fundamentalist churches can't claim their message never changes. It does. The problem, of course, is that when you are in a religious bubble, everything seems static, and change is often hard to see.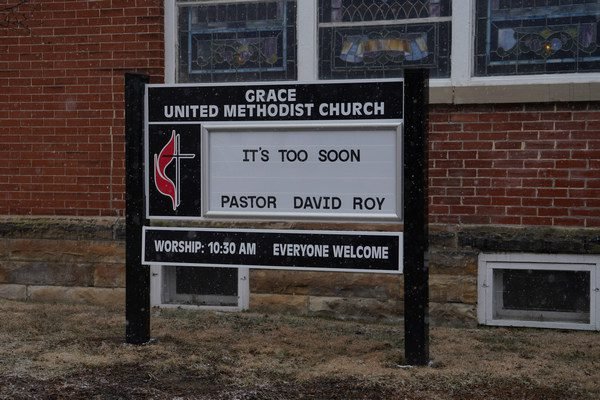 Grace United Methodist Church, Dunkirk, Ohio, David Roy, pastor. (No Web Presence) According to the Kenton Times, Pastor Roy is 22 years old. My first thought after I read Grace UMC's sign was "premature ejaculation?" What's too soon? Don 't make us come to your church . . . just tell us.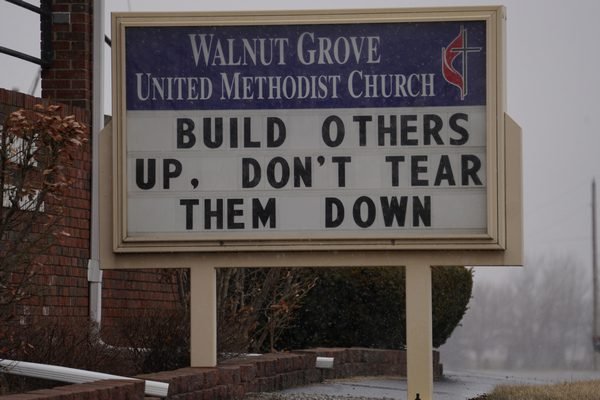 Walnut Grove United Methodist Church, Kenton, Ohio, Douglas Flinn, Sr, pastor.
Our mission is to Invite all people to become disciples of Jesus Christ, grow in their faith and commitment and to serve our communities and beyond.

Our vision is for Walnut Grove to be a lighthouse showing people God's unconditional love. We will do this by helping them meet needs and improve their life skills. As people recognize God's love for them, they will find a safe harbor in a relationship with Jesus Christ

WGUMC understands a disciple of Jesus Christ to be a person who is committed to following Jesus in their heads; is continually being changed by Jesus in their hearts; and is committed to living out the mission of Jesus with their hands. Being a disciple is a process that never ends!
Lots of religious gobbledygook. What I want to know is this: does WGUMC's unconditional love extend to LGBTQ people? The United Methodist denomination is divided on social hot button issues such as GBTQ people as pastors/members and same-sex marriage. How I interpret WGUMC's sign message, "Build Others Up, Don't Tear Them Down," depends on whether LGBTQ people are really unconditionally accepted as they are. If not, then the Bible and the church tears people down. The Bible is littered with negative, anti-human commands. These teachings do nothing to affirm or build-up people. The Bible is a powerful weapon that can be used for good or bad. Sadly, far too often, the Bible is used as a tool to bludgeon and harm.