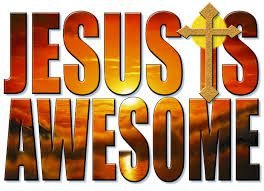 Christian leaders do every single thing they can to discredit the idea that they're Christians because it works for them. They do everything except piss on the idea from a great height.
For years now, I've chuckled over Christians reacting poorly to this response. The hardline conservative Christian blog First Things regularly sneers at the phrase "Christianity works for you." (See: Here, here, here, here, and especially here in "An Interview with Timothy Keller.")
The evangelical site The Gospel Coalition (TGC) similarly dismisses the idea. A 2011 post of theirs declared in full throat, "Here is truth which is true, not just because it works for me, but because . . it is truth for all time." In 2018, a post there declared that Christian evangelists must take care not to let Millennials wreck Christianity. They're totally turning it into "just another self-expressive spirituality, chosen because 'it works for me.'" And Timothy Keller pops up again there in 2017. He whined about PEOPLE TODAY. See, he feels they "aren't so much concerned with truth as with 'what works for me.'"
….
Mainly, Christians are upset because it works for you makes their faith sound like any other personal philosophy or belief system, which is absolutely NOT okay with them. A staggering number of Christians–even really nice ones sometimes–desperately need to believe that their religion is the one unique, truly divine, truly real belief system in the whole wide world. But this phrase puts Christianity on the same shelf as all the other belief systems in the religious marketplace.
Then, to add insult to injury, the phrase implies to Christian evangelists that they're only Christians because they're getting something out of the religion. It makes them sound like opportunists, and that runs counter to their self-image.
— Captain Cassidy, Roll to Disbelieve, Christianity Works For Them, and Evangelists Hate Being Reminded Of It, March 12, 2019